Looking for some more artist trading cards ideas? Try making these animals look either large or small, depending on what you draw around them.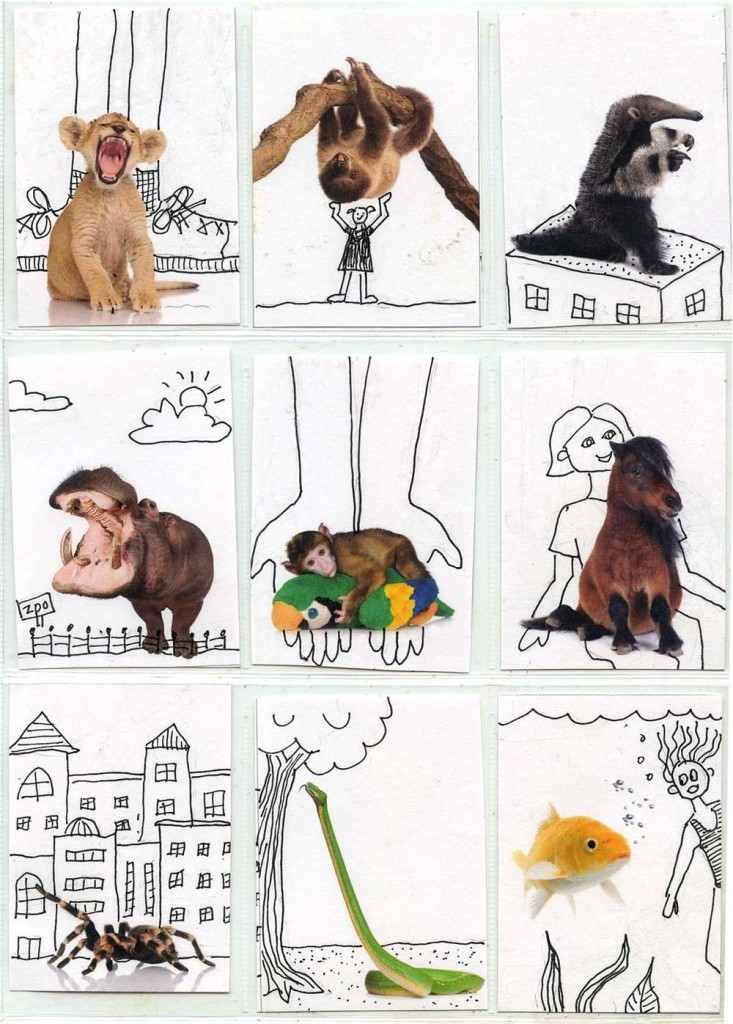 MATERIALS
Card stock or drawing paper
Color printer
Paper cutter or scissors
Black marker, ultra fine tip
Trading card sleeves
DIRECTIONS
Print an animal template sheet for each student.
Students are to draw surroundings around each animal and are encouraged to exaggerate the scale of things. The point is that each animal will look either large or small, depending on the background.
Each drawing is traced with a thin black marker. Encourage students to add lots of line art and keep the background black and white for maximum contrast.