Wallpaper Day for our Cardboard Cutaway Houses.
Lucky for me, I knew that you can buy all kinds of pretty patterned paper at the craft stores, and best of all, they come in 12″ squares. I left some full size for the backs, and then cut lots of 4″ panels so kids could just concentrate on gluing.
MATERIALS (TO DATE)
• Cardboard squares, 12″ (from local Box City)
• Paper cutter
• Masking tape
• Designer pads of paper
• Glue sticks
DIRECTIONS
Class One: Students tape the square and sides together, then the triangle top, which is taped on one side of the square.
Class Two: Students used a glue stick to panel the back sides of the box with the patterned paper. They also made and wallpapered a floor and wall panels too.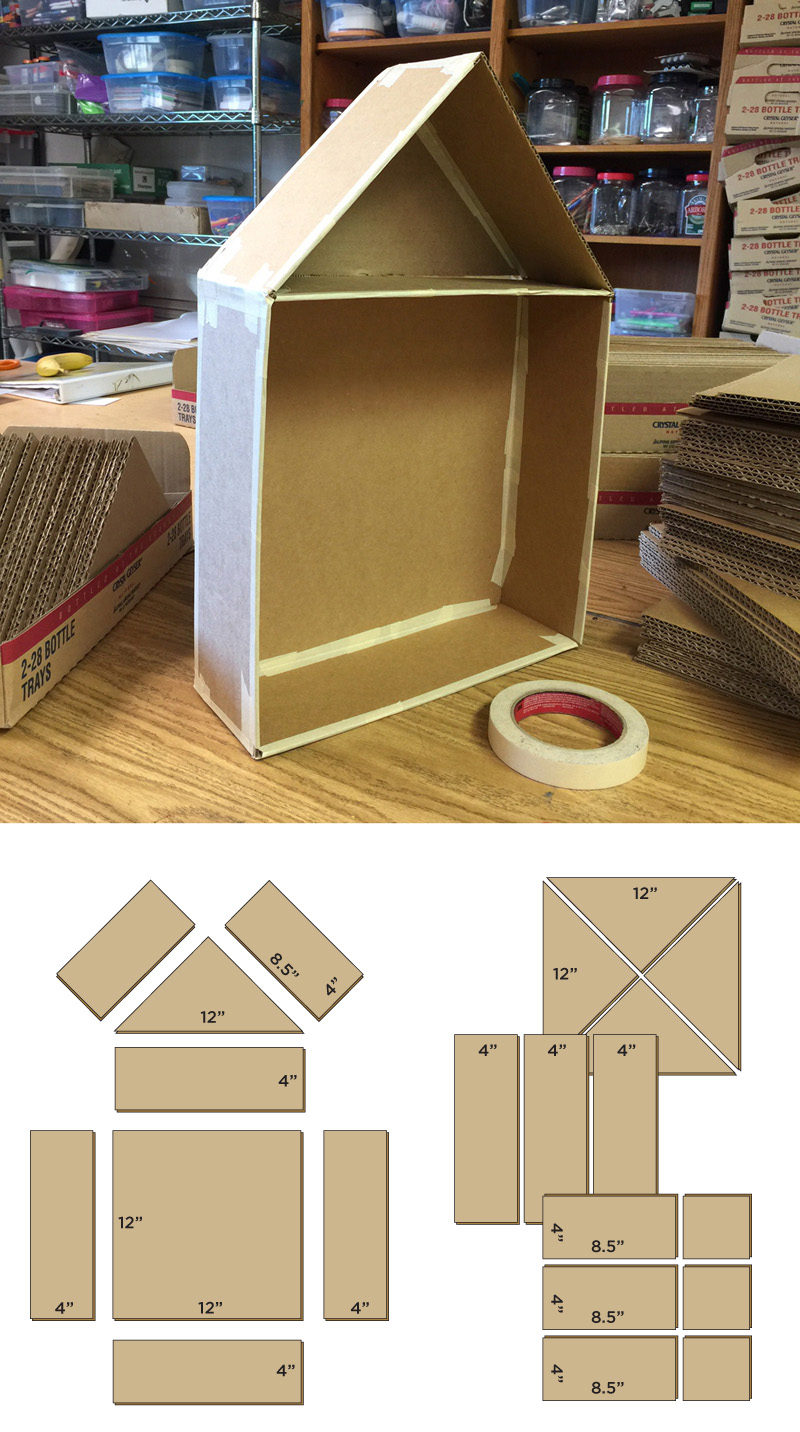 Save
Save
Save