My favorite new coffee filter art is this hot air balloon project. These were made by kinder and 1st graders this week.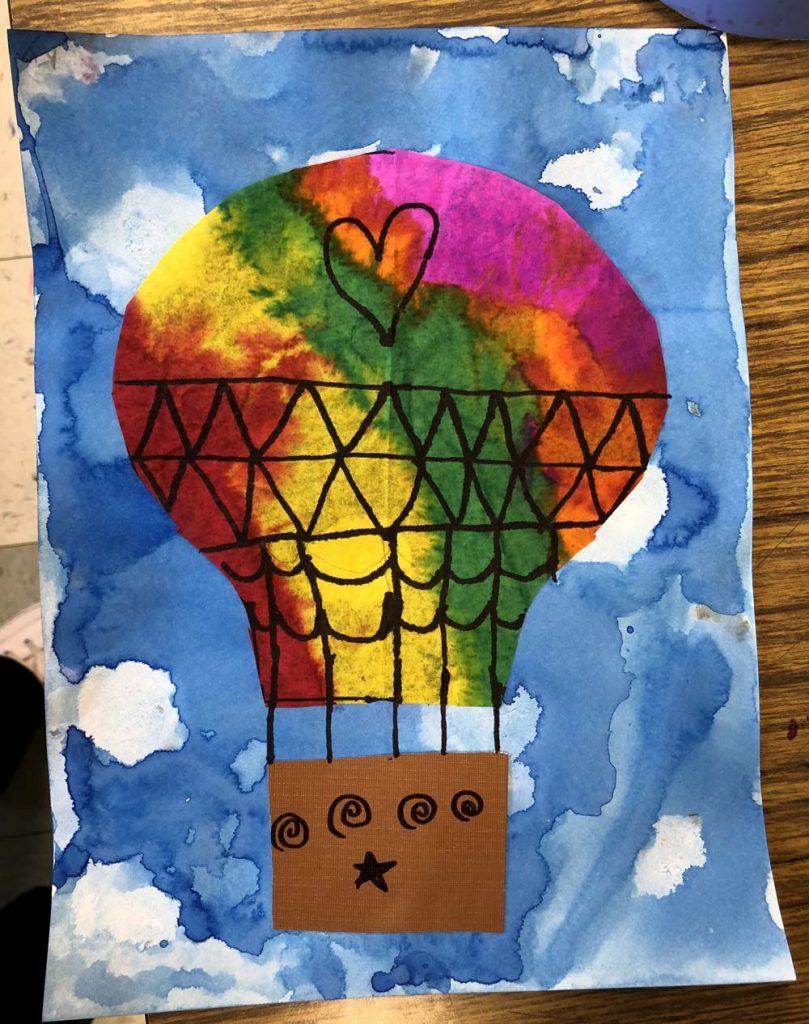 MATERIALS
Brown card stock paper
Glue stick
Sharpie marker
Paper towels
Scissors
Plastic sleeve (or equivalent)
*The above product links are referrals. If you click through and take action, I'll be compensated a small amount, at no extra expense to you.
DIRECTIONS
CLASS ONE
Students placed coffee filter on a plastic sleeve and paint with watercolor. The filter is allowed to dry on the plastic.
The background sky is painted by applying a generous amount of blue paint to an area, and then dabbing and sucking up some of the paint with a crumbled paper towel. This is repeated until the entire paper is filled with clouds. Students need to work quickly while the paint is wet as it doesn't work as soon as it dries.
CLASS TWO
Students fold the coffee filter in half and draw a funnel shape near the bottom. I provided a template as the filter might tear if you try to erase it. You can download my sample and scale it as needed.
The coffee filter was cut and then glued to the watercolor background with a glue stick.
Students chose a brown card stock paper and cut a rectangle basket to match the size of the balloon funnel.
Sharpie markers were used to draw lines around the balloon and then down to the basket.