Experimenting with craft sticks resulted more in popsicle stick crafts for adults. Oh well, grownups craft too! Think of all the rainbow color mini stool possibilities.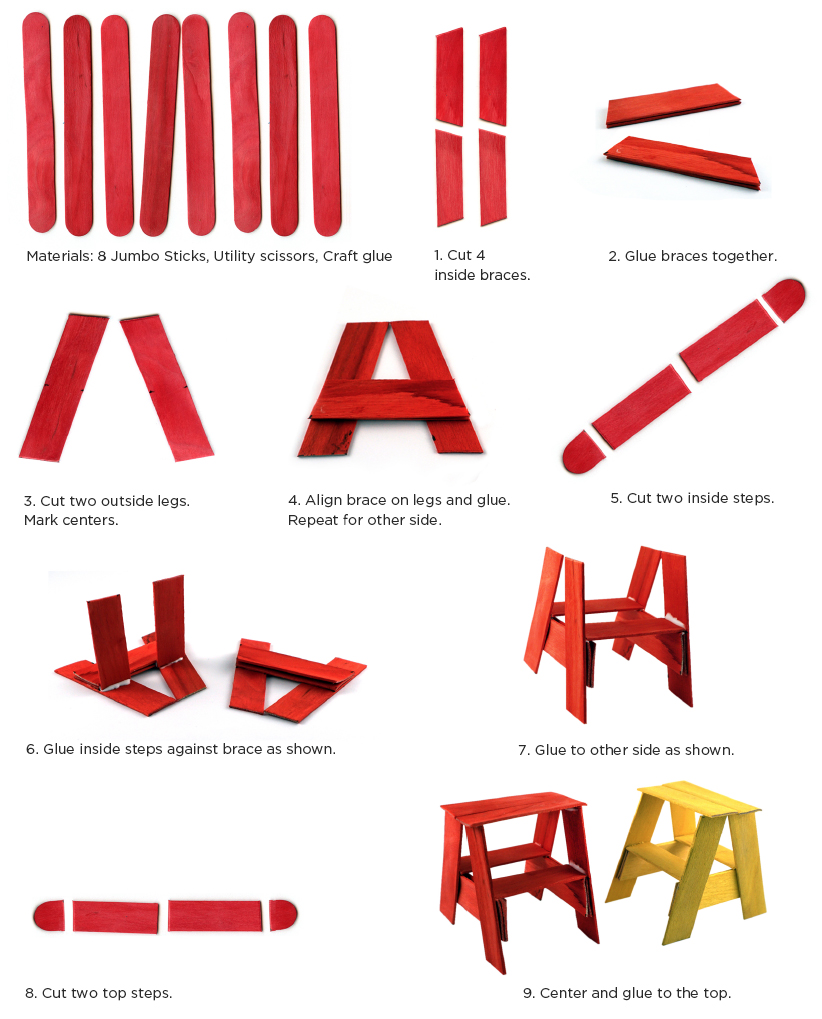 • Download Mini Craft Stool PDF tutorial
MATERIALS
8 Jumbo sticks
Utility scissors
Craft glue
DIRECTIONS
Cut four inside braces. There is a cutting guide on page two of PDF tutorial.
Glue the braces together.
Cut two outside legs. Mark the centers.
Align the braces on legs and glue. Repeat for other side.
Cut two inside steps.
Glue inside steps against brace as shown.
Glue to opposite side as shown.
Cut two top steps.
Center and glue to top.