Learn how to draw a cute bear by dressing him or her with some fun people clothes, which can include all kinds of fun colors and patterns.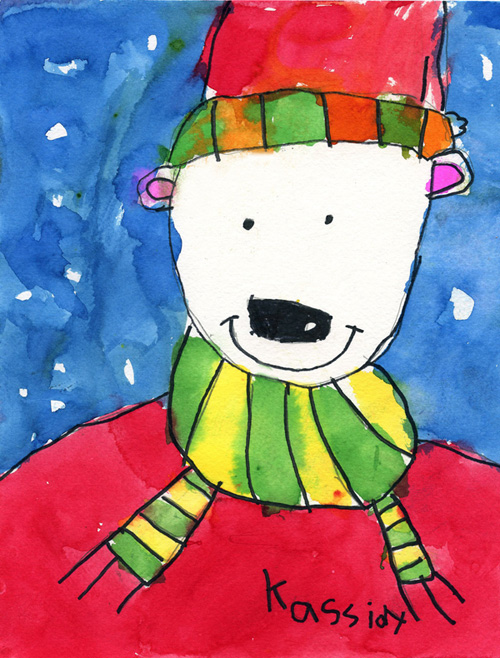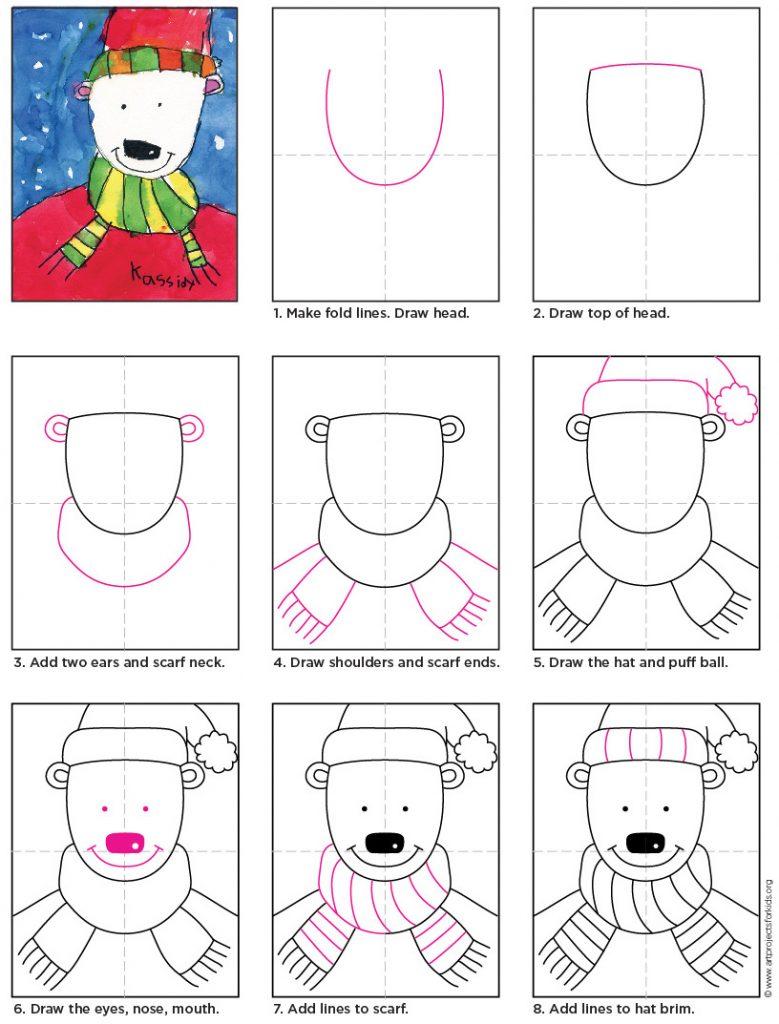 If you need some winter projects that are inclusive of all holidays, this one always worked for me.
Those that celebrated Christmas could follow the Santa theme, Hanukkah could be lots of blue, and any others could always just make fun winter hats and scarves for their bear, in their favorite colors and patterns.
I loved how the simple clothing and hat let children just concentrate on drawing a very polar bear like face. In the end, the white face contrasting against lots of colorful clothes always makes for a very fun painting.
MATERIALS
*The above product links are referrals. If you click through and take action, I'll be compensated a small amount, at no extra expense to you.
DIRECTIONS
Time needed: 1 hour.
How to Draw a Cute Bear
Draw a U head shape.

Connect at the top.

Add two ears and start the scarf.

Draw shoulders and scarf ends.

Draw the hat and puff ball.

Draw eyes, nose and mouth.

Add lines or pattern to scarf.

Add lines to hat brim.

Trace with permanent marker and paint.