Here's a little girl drawing easy enough for even beginner artists. You can have some fashion design fun with a beret, scarf or more.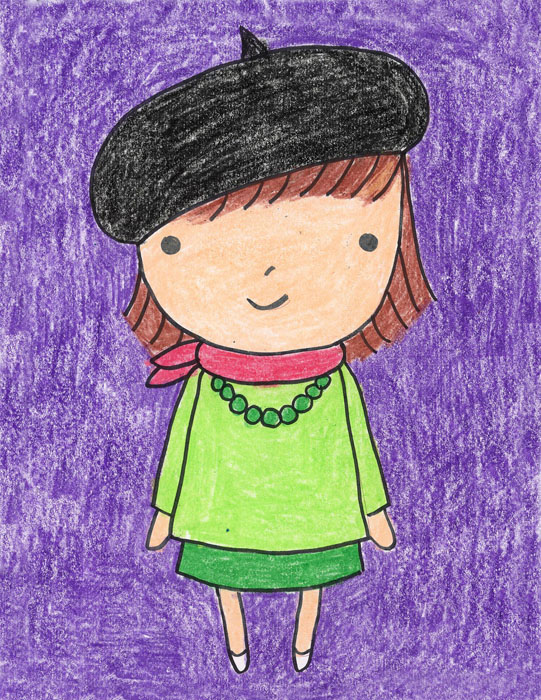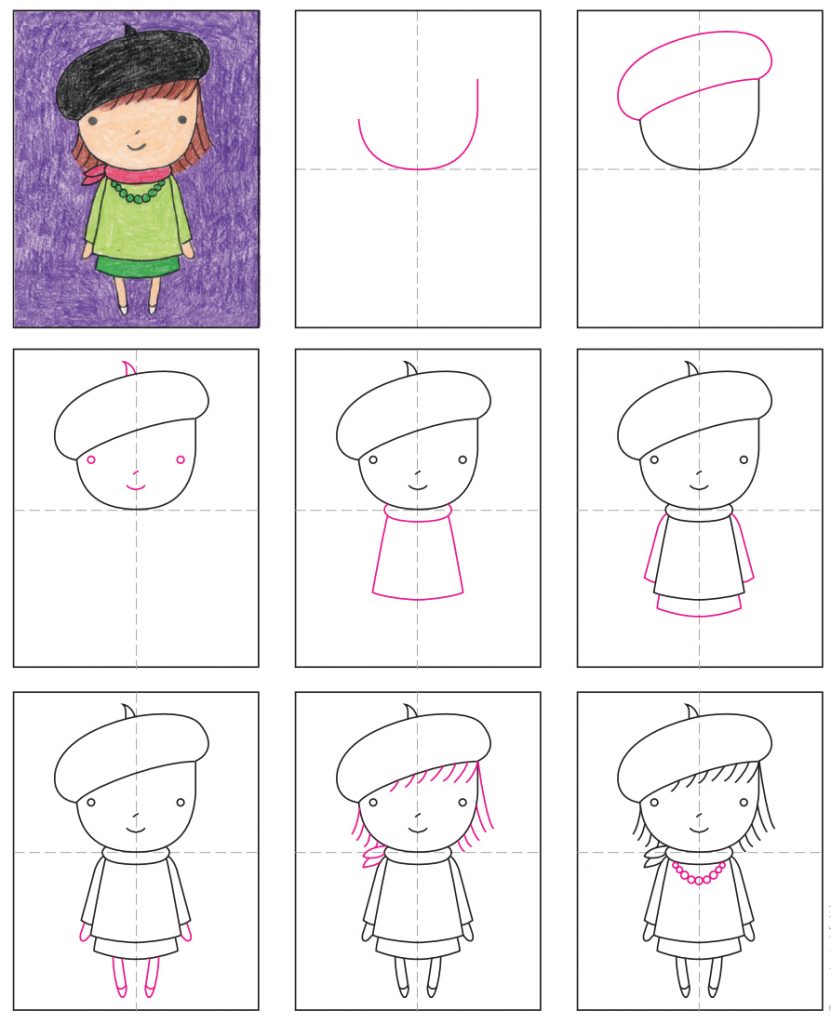 There are at least three benefits to drawing people with oversized heads. One, it's easier. There's obviously a lot more room to work with. Two, it's cuter, as shown in this sample. And three, it makes you a cartoon artist who can play around with the proportion. Congratulations!
MATERIALS
Drawing paper
Black marker
Crayons
DIRECTIONS
Prep: Print tutorial for each student.
Draw guide lines on paper or fold in half to make creases.
Students follow the tutorial to draw the little girl in pencil.
Trace the drawing with a black marker.
Color her carefully with crayons.