Learn how to draw an easy windmill … on a paper plate. The paper loves the watercolor paint, costs pennies, and makes its own frame.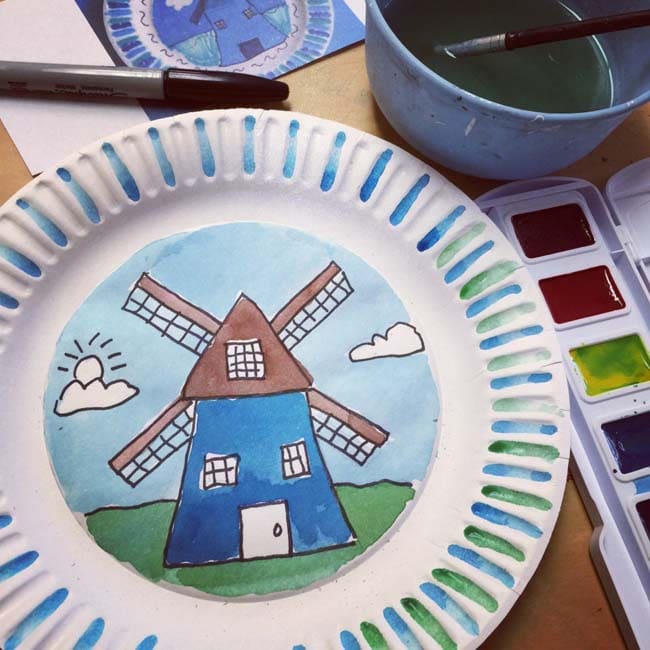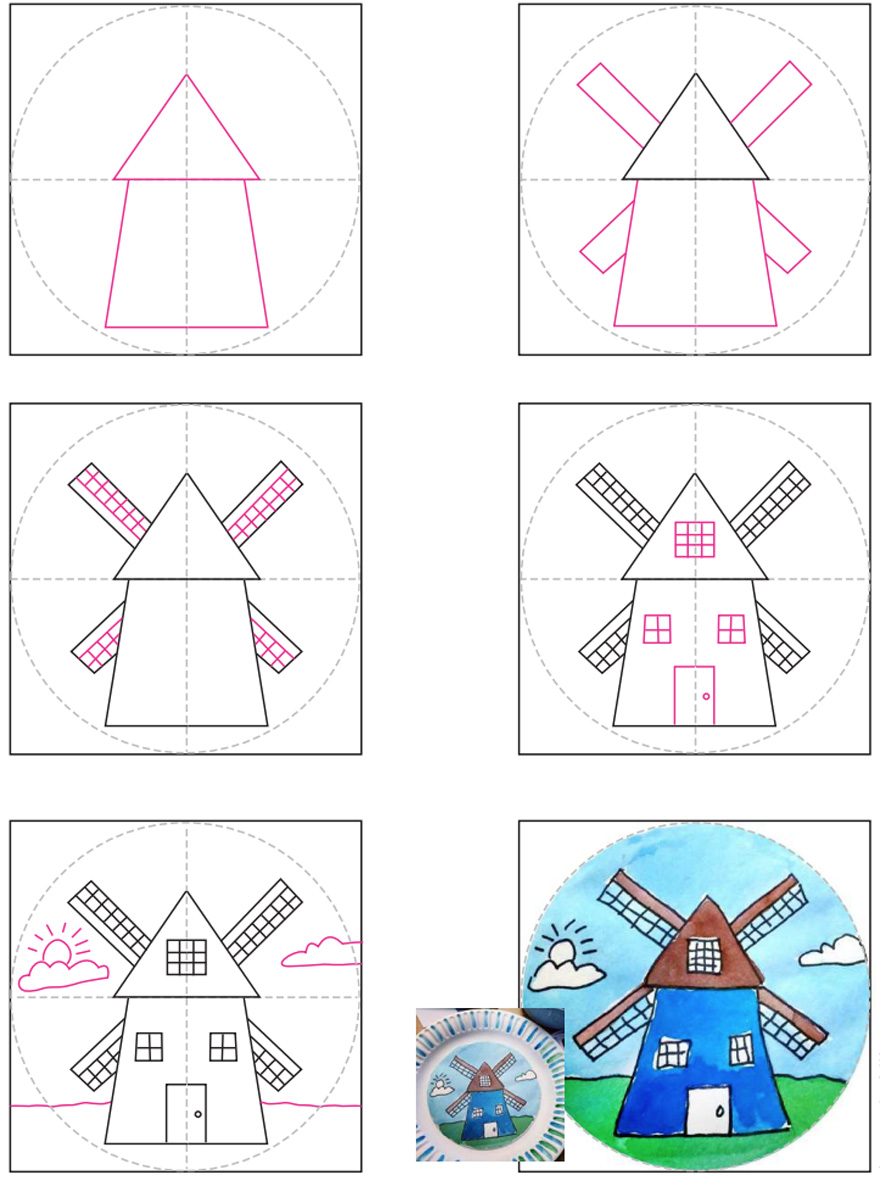 This clever idea to paint a windmill on a paper plate comes from Dream, Draw, Create.
It's another great alternative when you don't have good watercolor paper to work with. I found these uncoated super cheap plates took the color beautifully, and kept all that lovely texture that watercolor paint is known for.
The fact that you could stick these all on a wall with just a little tape, and have a "framed" windmill art show in about 10 minutes is pure genius. Thanks 'Dream, Draw, Create'!
MATERIALS
Paper plate, uncoated (the super cheap kind found at your grocer or Costco)
*The above product links are referrals. If you click through and take action, I'll be compensated a small amount, at no extra expense to you.
LIKE THIS DRAWING TUTORIAL?
You'll find many more like it in my "Draw Landmarks" ebook in my PDF Shop.
It includes twenty five landmarks from all over the world, each with a finished color sample, full size line drawing, step-by-step tutorial, and a grid paper template.
Set your students up for success with these tutorials that follow a grid system and literally diagram how some very famous structures can be easily put down on paper. Just click on the title or binder to learn more.
DIRECTIONS
Time needed: 1 hour.
Draw a Windmill
Draw pencil guidelines. Draw roof and building below.

Draw the four windmill paddles.

Add the lines inside each paddle.

Draw windows and a door.

Finish with horizon line and clouds.

Trace with a black Sharpie. Paint with watercolor. Add stripes.