Below you'll find an easy step-by-step tutorial for how to draw a Valentine Bear and a Valentine Bear Coloring Page. There's nothing like a hand drawn Valentine card!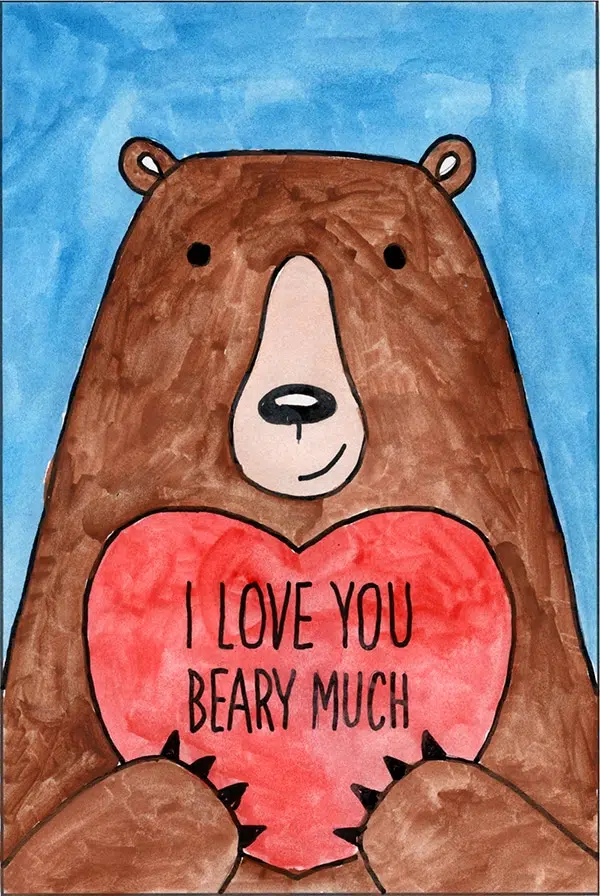 One of the best reasons to learn how to draw, aside from all the learning skills they offer, is the chance to make a little work of art for someone special on a special day. One of those days comes up next month, and when students learn how to draw a Valentine Bear, they have all kinds of options of how to make a beautiful handmade Valentine card.
This bear is so simple to draw, not to mention the paws and heart, that it makes it a very doable drawing for even very young artists. They hardest part will be deciding how to finish it off — paints, crayons, markers?
If the drawing looks a little taller than my other letter size projects, it's because it is proportioned to fit well on a folded 9″ x 12″ sheet of paper. This obviously makes a pretty card, and the smaller art is easier to finish in one class session too.
Pin me to your Pinterest Board
Use the Button below to download a PDF Tutorial
Valentine Bear Coloring Page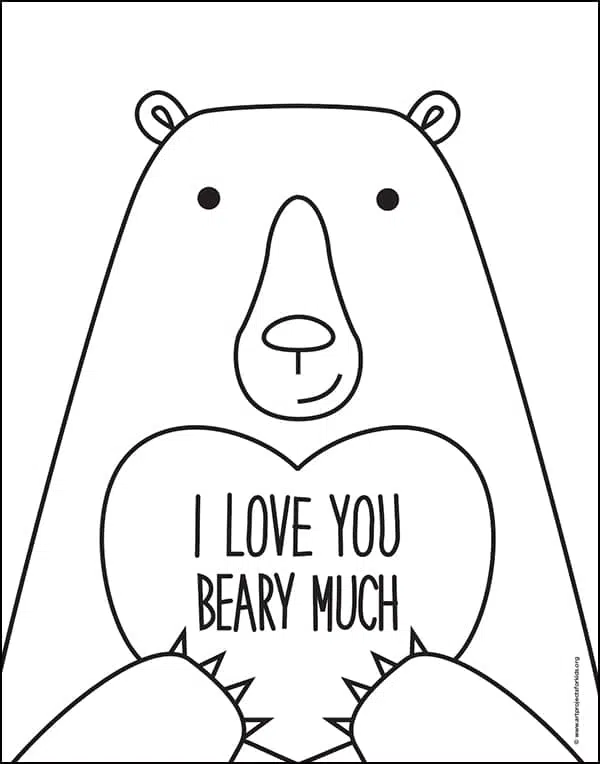 Materials for Valentine Bear Project
Step by Step Directions for Valentine Bear Project
Time needed: 35 minutes.
How to Draw a Valentine Bear
Fold to make guide lines. Draw
left side of the body.

Draw a matching right side of
the body.

Add the muzzle.

Draw a nose and mouth.

Draw two eyes.

Add two ears.

Draw two paws.

Add the claws.

Draw a heart behind the paws.

Write "I LOVE YOU".

Add "BEARY MUCH" below.

Trace with a black marker and
paint with watercolors.
More Valentine's Day Projects