I made this Statue of Liberty drawing easy enough for young elementary students to try out. The robe is simplified so students can just focus on the pose.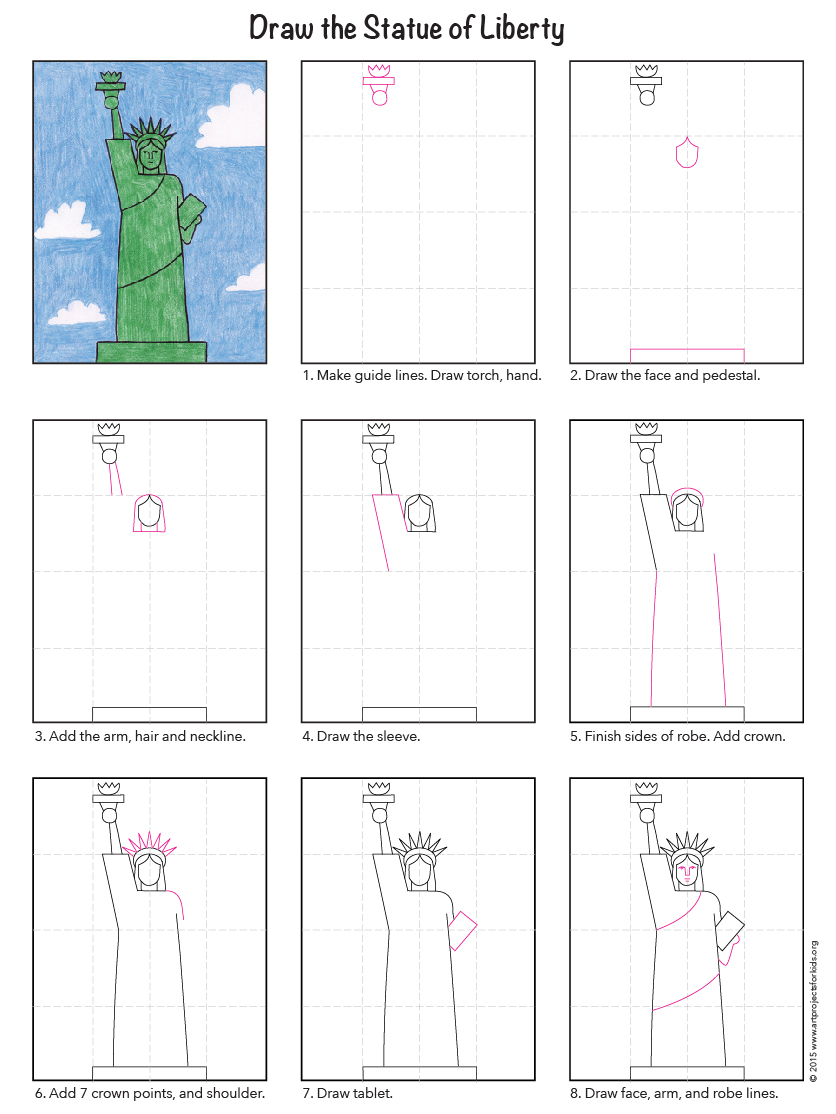 • View and download Statue of Liberty Tutorial
MATERIAL
• Watercolor paper
• Sharpie marker, fine tip
• Crayons
DIRECTIONS
PREP. Print a tutorial for every student to see. Draw or print guidelines on paper.
1. Students make their drawing in pencil.
2. The art is traced with a black marker.
3. Clouds are drawn in the background.
4. The background sky is colored in, leaving the clouds white.
Save
Save
Save
Save