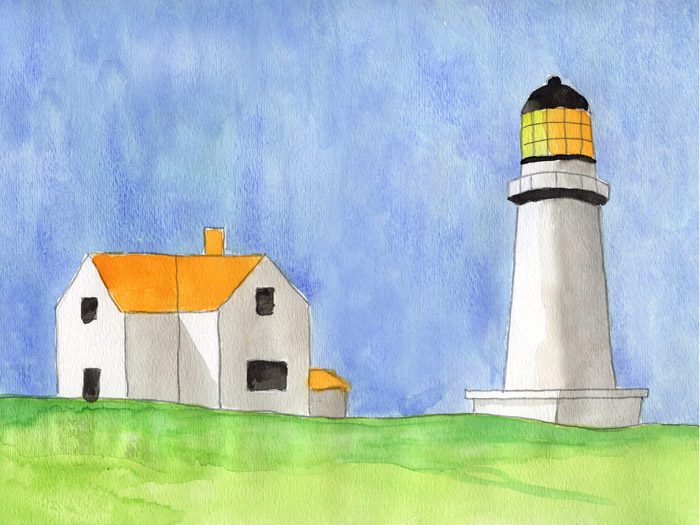 Edward Hopper (1882 – 1967) was a prominent American realist painter. He was a skilled watercolorist who is now famous for his spare city and rural scenes.
I've made a simple drawing and painting tutorial that resembles his Lighthouse Hill painting.
• View and download Edward Hopper PDF Tutorial
MATERIALS
Watercolor paper

Watercolor paint
DIRECTIONS
Prep: Print tutorial for each student.
Draw guide lines on paper.
Students follow the tutorial to draw and paint the lighthouse with watercolor paint.