Teach simple watercolor techniques with this Edward Hopper for kids landscape project. Students will enjoy making this lovely painting in his style.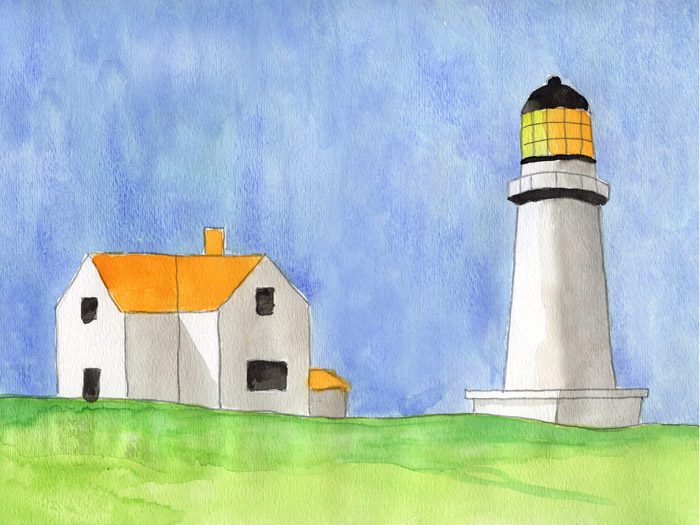 This simple tutorial resembles Edward Hopper's Lighthouse Hill painting. The simple home and lighthouse are easy to draw, which also makes for easy painting. If you have students that are ready to add shadows to their work, this tutorial is a great place to start.
And as always, real watercolor paper will make the paint colors look their best.
MATERIALS
*The above product links are referrals. If you click through and take action, I'll be compensated a small amount, at no extra expense to you.
LOOKING FOR LANDSCAPE PROJECTS?
Learn how to "Draw Landscapes" with this collection of tutorials that spans cultures, climate, composition, perspective and more.
Included are 20 drawing projects with a step-by-step tutorial, full size line drawing sample, finished color sample and grid template for printing.
You even get your own cover and spine art, so you can create your own binder exactly as this one is here. Click on the book or title to learn more.
DIRECTIONS
Prep: Print tutorial for each student.
Draw guide lines on paper.
Follow the tutorial to lightly draw the landscape with a pencil. (No marker tracing this time.)
Paint the lighthouse with watercolor paint. Work carefully and try to avoid using any more water than necessary to spread the color. The colors will look best if they do not run together.