Colorful leaves and a black background will make a lovely fall leaf painting. If you are lucky, you can gather real maple or oak leaves for your students to trace.
For me, not so much. Time to break out the sharp scissors to make some templates that will hopefully last for a few years.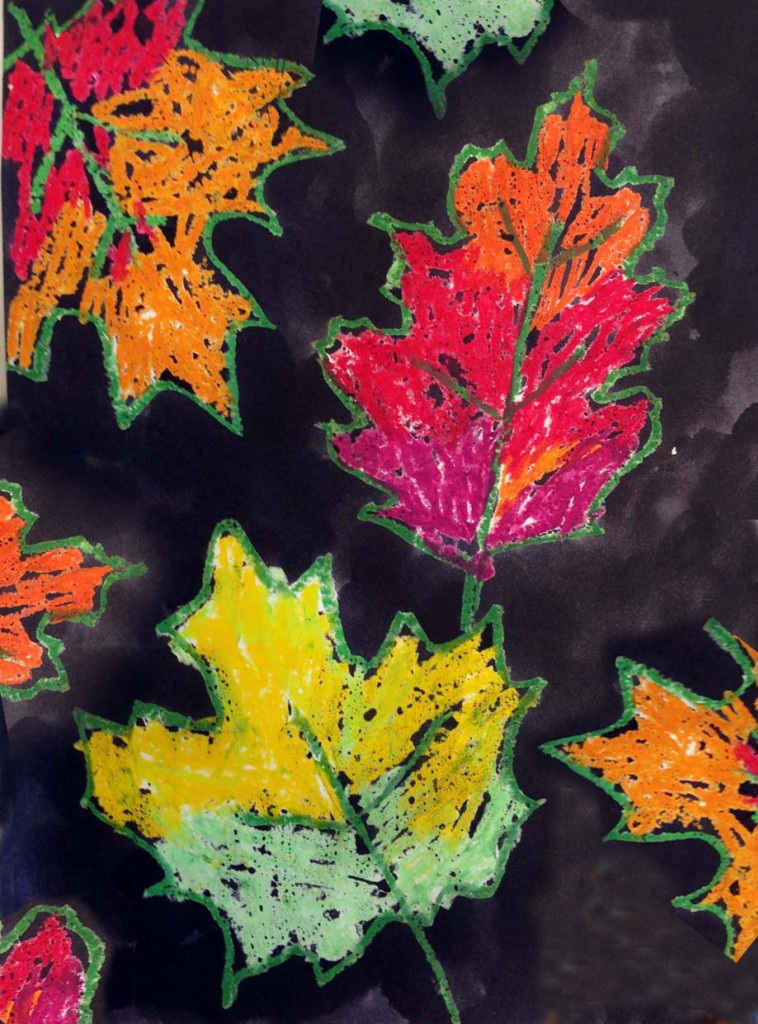 MATERIALS
• Watercolor paper
• Leaves to trace, or leaf templates
• Oil pastels, not water soluble
• India ink
DIRECTIONS
1. If I lived in the midwest, I would get some real maple leaves and have students trace them. But I'm city-bound and know that real looking leaves are hard to draw, so I made templates for this project. Students trace them in pencil on watercolor paper.
2. All the leaves are traced with a pastel, and then colored in as desired. In this case, a looser style is better to so you can see through the leaves a bit.
3. India ink is brushed over the top of all of the drawing.
Save
Save
Save
Save
Save
Save