Learn how to draw a cartoon face, starting with just a basic shape. The simpler, the better. Each will create a very different result.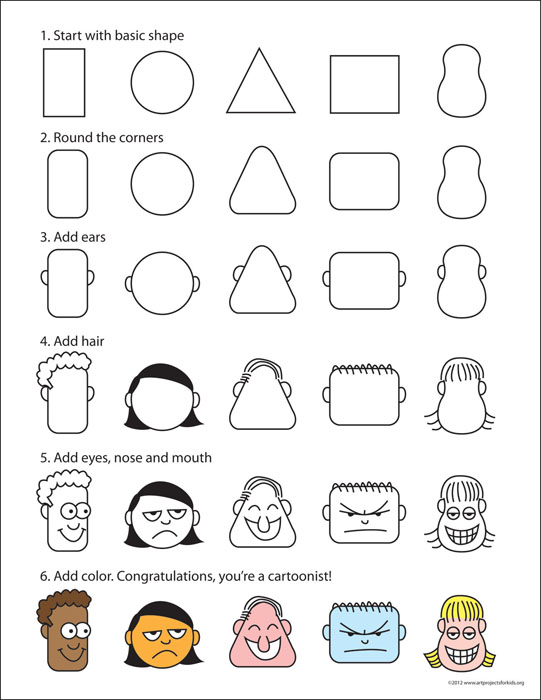 MATERIALS
DIRECTIONS
Students follow the Cartoon Heads printout for direction. They begin with one of the simple shapes for the head.
Features are added as shown, as in ears, hair, face and coloring.
The drawing is traced with a black marker.
The faces are colored neatly with markers.