Learn how to draw a Chinese Dragon with this easy step by step tutorial. You won't want to miss any one of his cool details.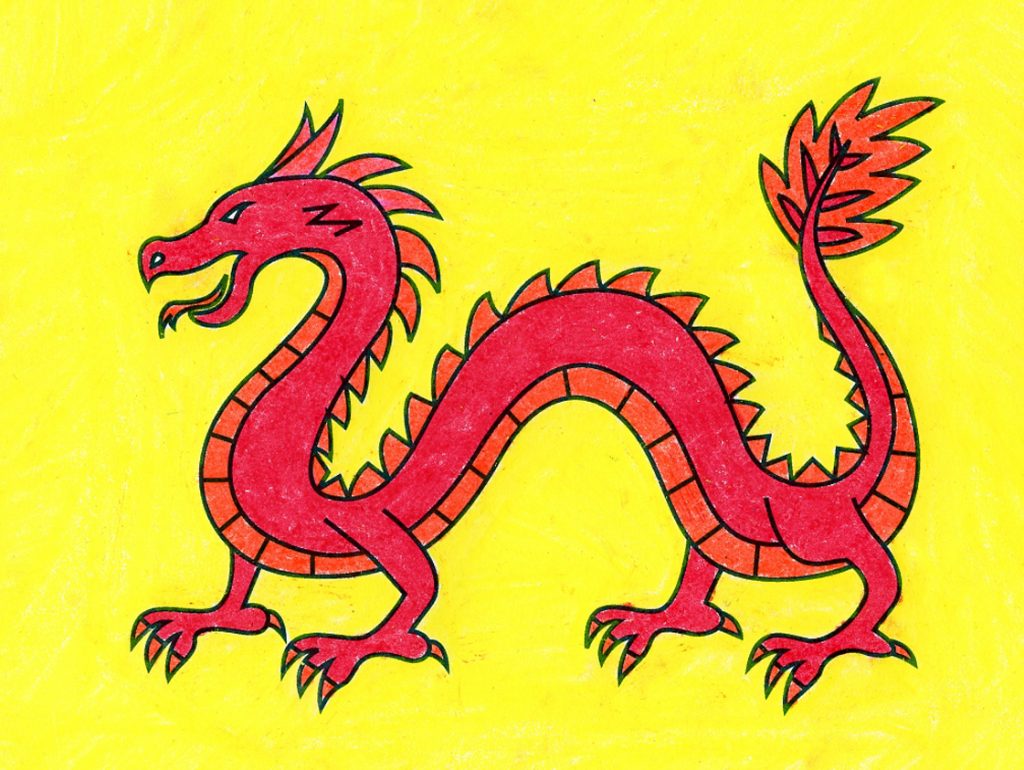 The Chinese New Year 2021 falls on Friday, February 12th, 2021, and celebrations culminate with the Lantern Festival on February 26th, 2021. The Chinese New Year marks the transition between zodiac signs: 2021 is the year of the Ox; 2020 the year of the Rat.
When it comes to drawing one of the most popular symbols of China, there are many ways to do so. One of my versions are the ones where the body is more like a snake, the feet with distinct claws, and spikes running down the entire back, and so on.
The trick in drawing one is to figure out how to get some main shapes in place, and then add lots (and lots!) of detail. This tutorial should do the trick for those that really want to draw something that looks like the original, without getting hopelessly frustrated in the process.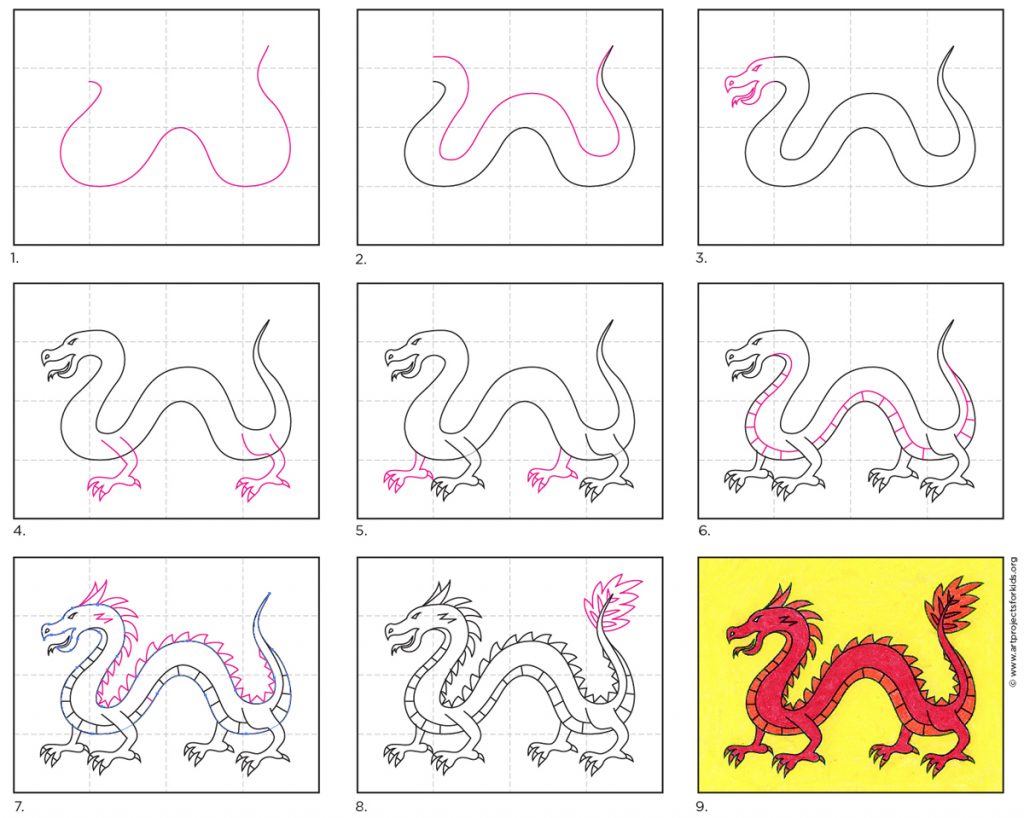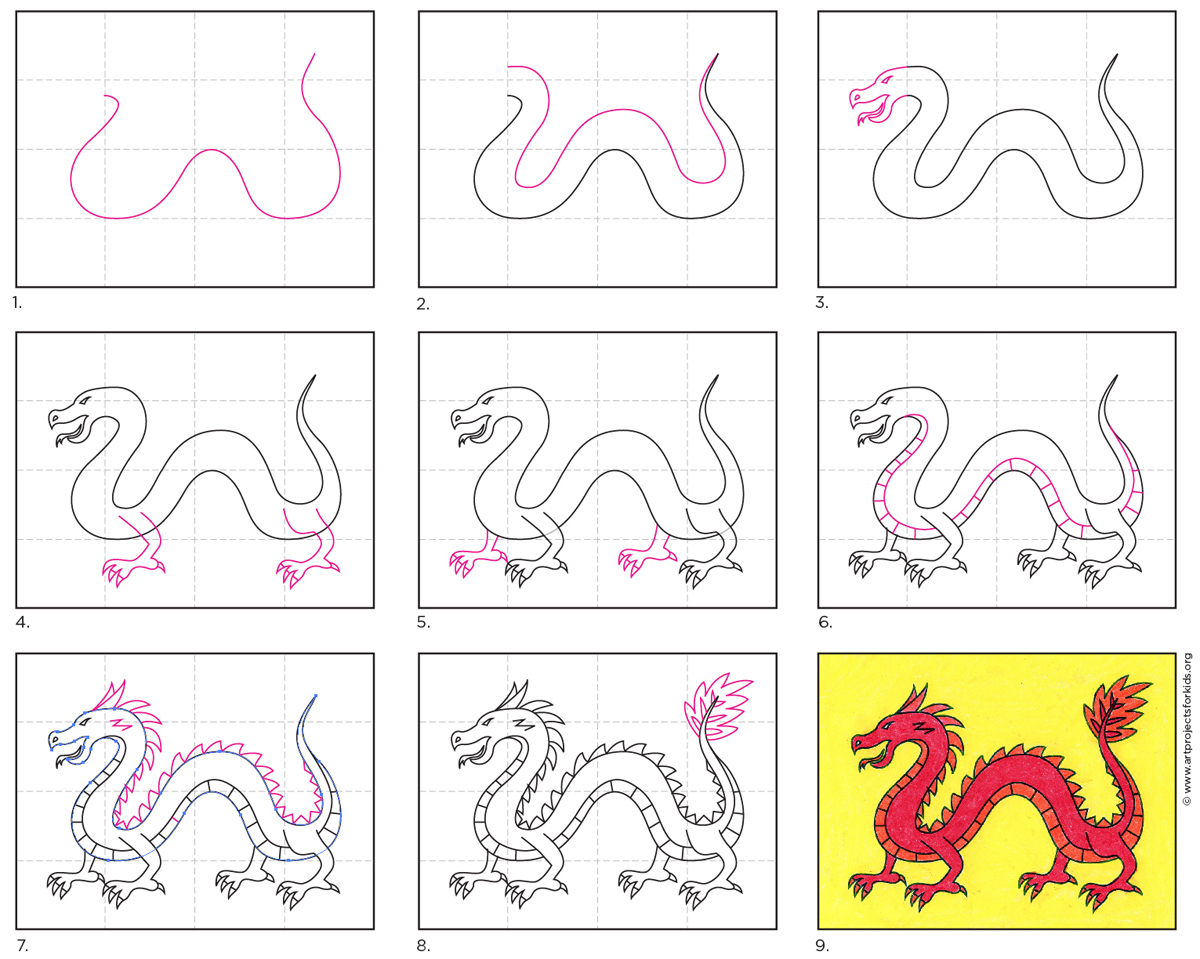 MATERIALS
Drawing paper
Black marker
Crayons
DIRECTIONS
Time needed: 45 minutes.
How to Draw a Chinese Dragon
Fold or print guide lines. Start the body.

Add a matching curve line.

Draw the head, open mouth and tongue.

Add two legs and feet on the close side.

Add two legs and feet on the far side.

Draw the belly line with stripes.

Add the spikes on the back.

Finish with a fiery looking tail.

Trace with marker and color.
More Dragon Projects