Learn how to draw pumpkins with an easy to use step by step tutorial. Tilt them in different directions and add shadows to make a very pretty composition.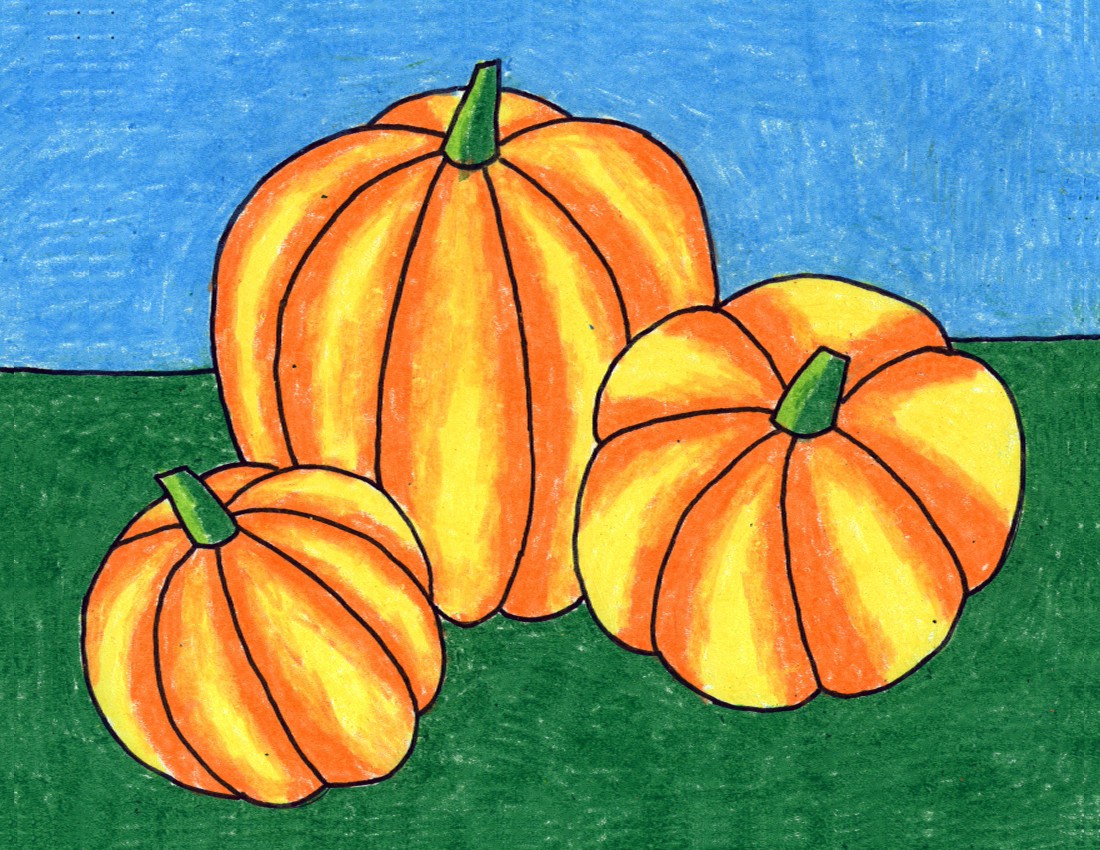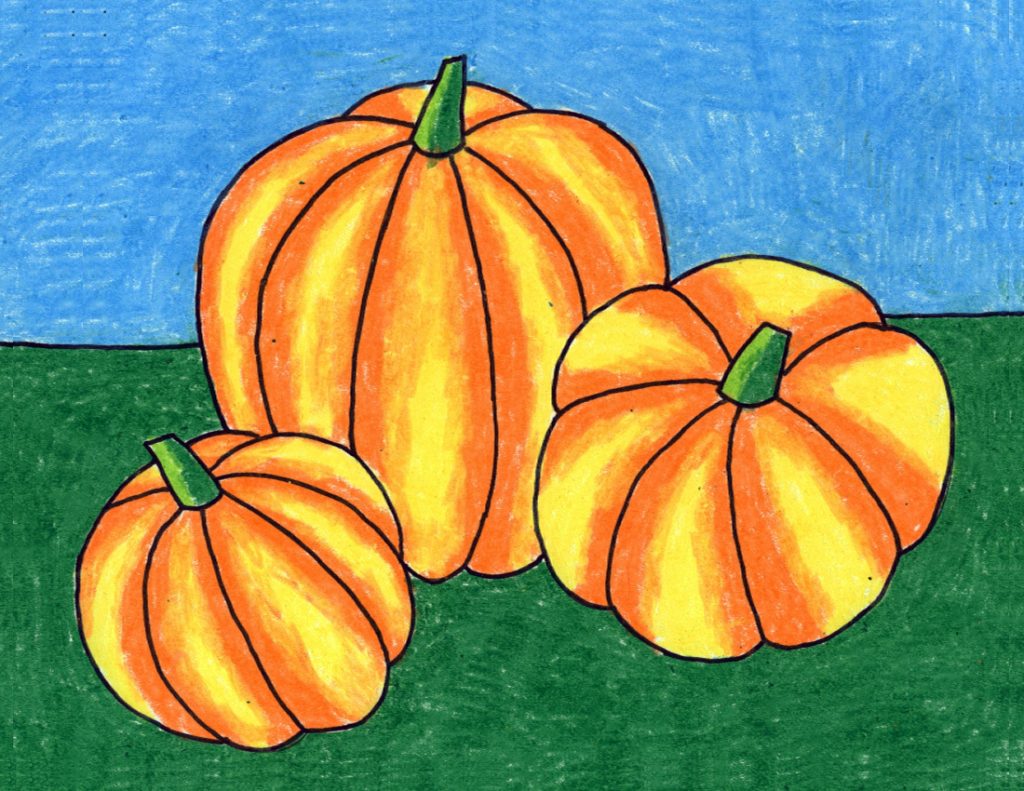 If you'd like to learn how to make your pumpkins look more 3D, then this lesson with three of them leaning in various directions is a great place to start.
Draw the pumpkin circles and radiating lines coming from the stem, but then add little "bumps" to each section to make them stand out some more. Students that find that step tricky can simply skip it and go to the tracing and color. The radiating lines alone create most of the dimensional look all by themselves.
MATERIALS
Drawing paper
Black marker
Crayons
DIRECTIONS
Time needed: 45 minutes.
How to Draw Pumpkins
Lightly draw three overlapping circles.

Erase the insides and add stems.

Draw lines radiating from the left stem.

Repeat on the center pumpkin.

Repeat on the right pumpkin.

Add slight curves to each section.

Erase inside gray lines. Add a horizon line.

Trace with a marker. Color inside a golden yellow.

Fill with orange, then add green grass and blue sky.
More Fall Projects