Learn how to paint a castle, and keep it simple so that you can add details with crayons and watercolor.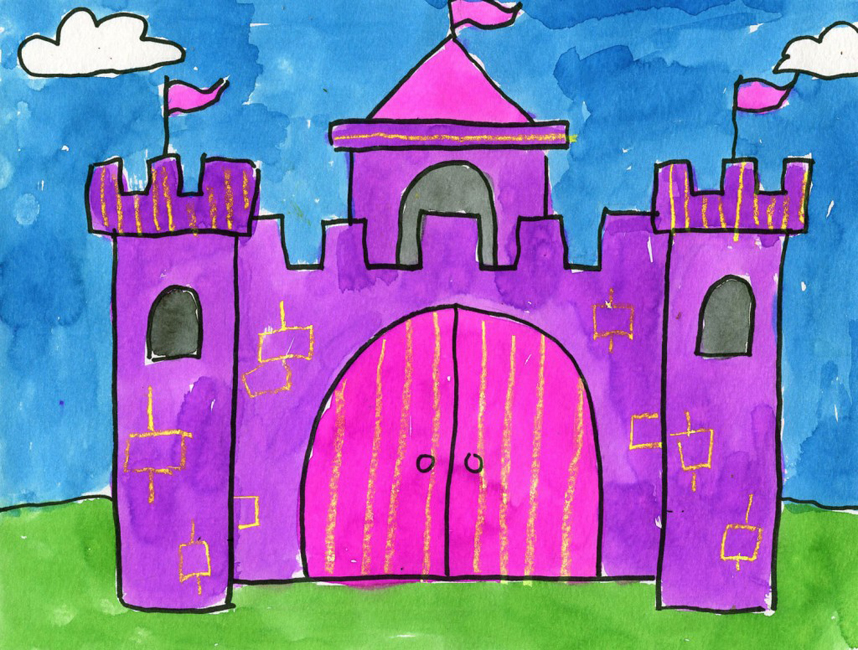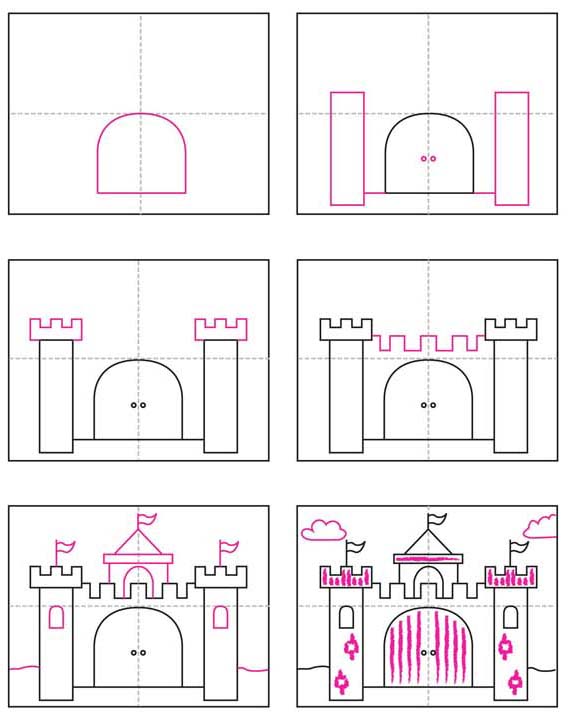 A castle makes for a great crayon resist project too, as the crayons are perfect for adding some texture to the drawing before painting. Rough looking lines are exactly what you need to add wood and cement detail.
And, as you can see by the sample, no need to limit yourself to just grays and browns. Fairy tale castles can be whatever color they want.
MATERIALS
*The above product links are referrals. If you click through and take action, I'll be compensated a small amount, at no extra expense to you.