This is a match made in heaven, Brush Sharpie markers and Kandinsky on canvas.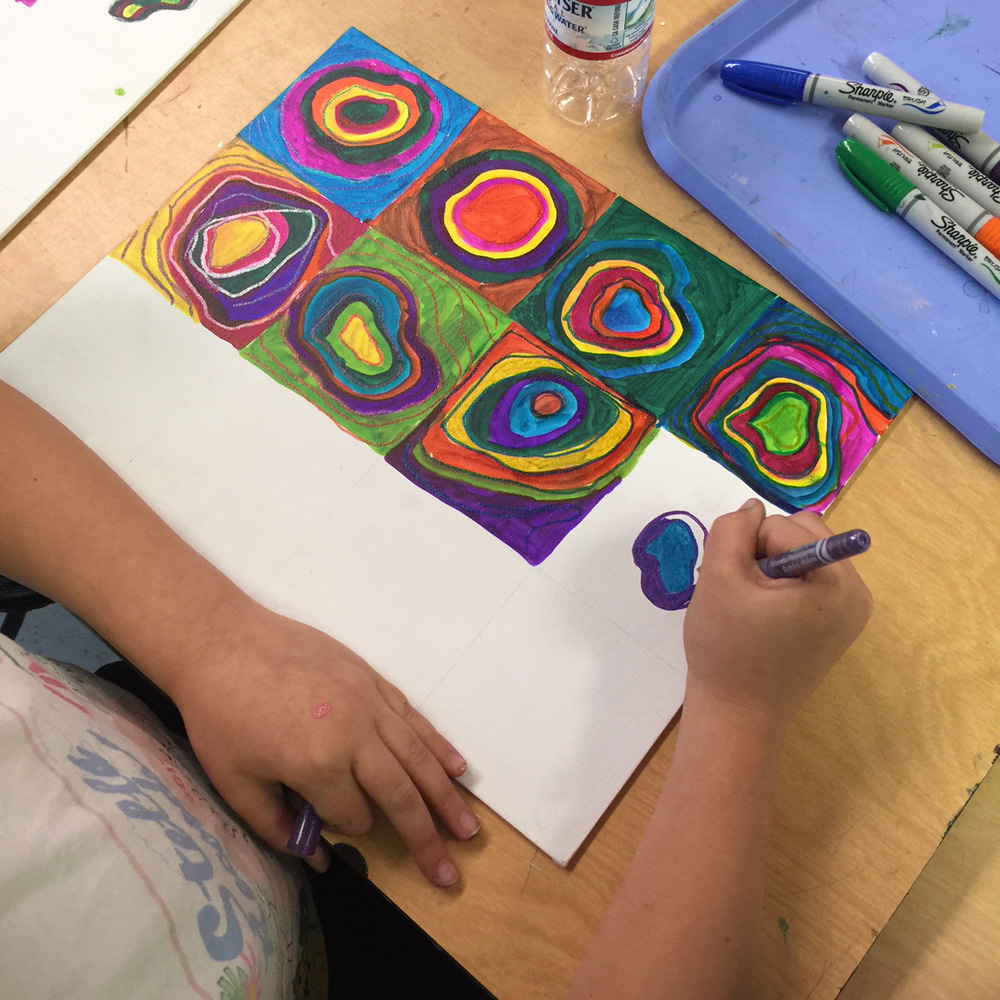 The brush markers just glide on the canvas and leave a brilliant color. Makes for a very fun project for all ages and all abilities. It's not often you can so easily simulate an original masterpiece, as with Kandinsky's "Farbstudie Quadrate"
MATERIALS
• Canvas panels, 11″ x 14″
• Brush Sharpie markers
• Crayola Glitter markers (optional)
DIRECTIONS
PREP: Lightly draw a grid in pencil on the canvas. My squares were almost 3.5″ x 3.7″ or so.
1. Students start with making a roundish shape in the center and filling it in.
2. Rings are added around the center and filled in.
3. More rings and added and colored, with the goal of making them all different and random looking,
4. When there is not more room for a ring, the corners of the square are colored in.
5. The process is repeated until all the squares are filled in.
6. Additional lines make be added with the gel markers. They make a nice shiny to the flat marker color.
Note: This post contains affiliate links.
Save
Save
Save
Save
Save
Save
Save
Save
Save