Try adding some gold to your collage to make a really decorative work of art.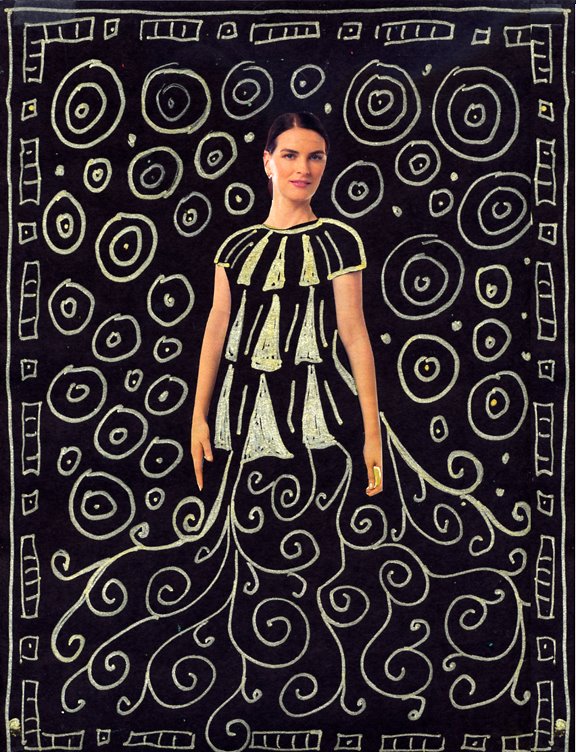 Austrian painted Gustav Klimt lived in the early 1900's, started his career as a decorator and is probably most famous for his painting named "The Kiss". You can imitate his style with of color photos on black paper, decorated with gold marker.
DIRECTIONS
1. Students look for a person with exposed arms in old magazines. They are to cut out the head and arms as three separate pieces.
2. The body parts are arranged on the black paper in the same manner they were in the magazine. Students carefully glue these down with a glue stick.
3. The fun part!
Explain again to the students that Klimt was considered a master at both decorating and painting and they are to fill in their person with an amazing, over-the-top piece of clothing with lots of pattern all around the background.

Note: This post contains an affiliate link.
Save
Save
Save
Save
Save