With our school's science room filled with new bugs and worms, it seemed timely to have lady bugs as the theme for some art projects.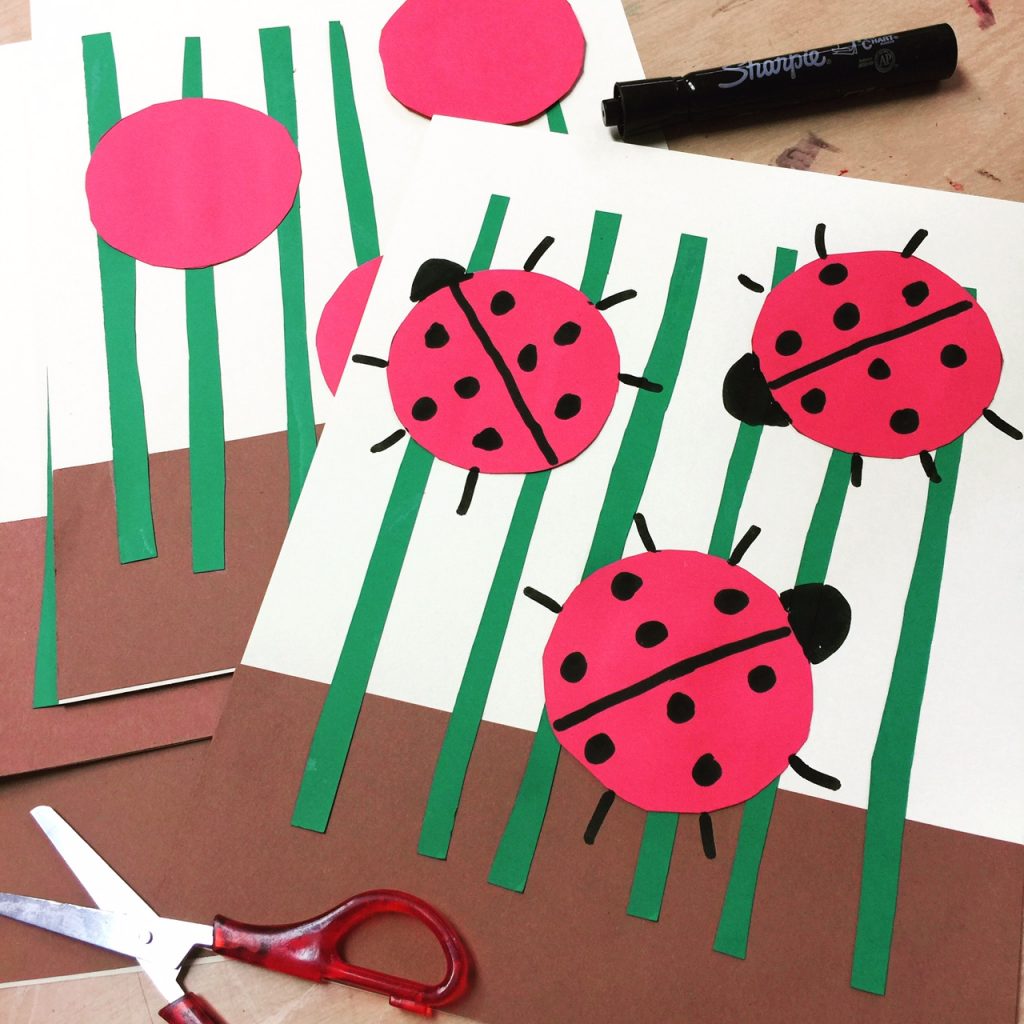 Older students drew and painted theirs, but I noticed that many first graders struggled with keeping the paint from all running together. So when it was time for the TK class, I switched to collage so they could work on their cutting and gluing skills. If I had to do it again, I would do this with kinders and first graders, and then paint with 2nd through 4th.
MATERIALS
• Card stock paper for background (wished I had blue instead of cream)
• Card stock or construction paper: brown, green, red
• Scissors
• Circle template
• Glue stick
• Black marker, chisel tip
DIRECTIONS
PREP: Cut segments of brown paper to correct width. Print card stock with 6 circles and then cut in half. Each student will get a half sheet that has 3 circles on it. Cut green paper to long strips.
1. Students glue the brown strip to the bottom of the background paper.
2. Students get a strip of green paper that they cut into really skinny strips and glue down, overlapping the brown.
3. Three circles are cut from the red paper and glued on top of the grass.
4. The lady bugs are completed with a large black marker. Students draw the line down the middle, add a head, spots and legs.