Martin Luther King coloring pages don't have to look like cartoon drawings. This one is what you call "posterized", which is pretty much a simplified photograph.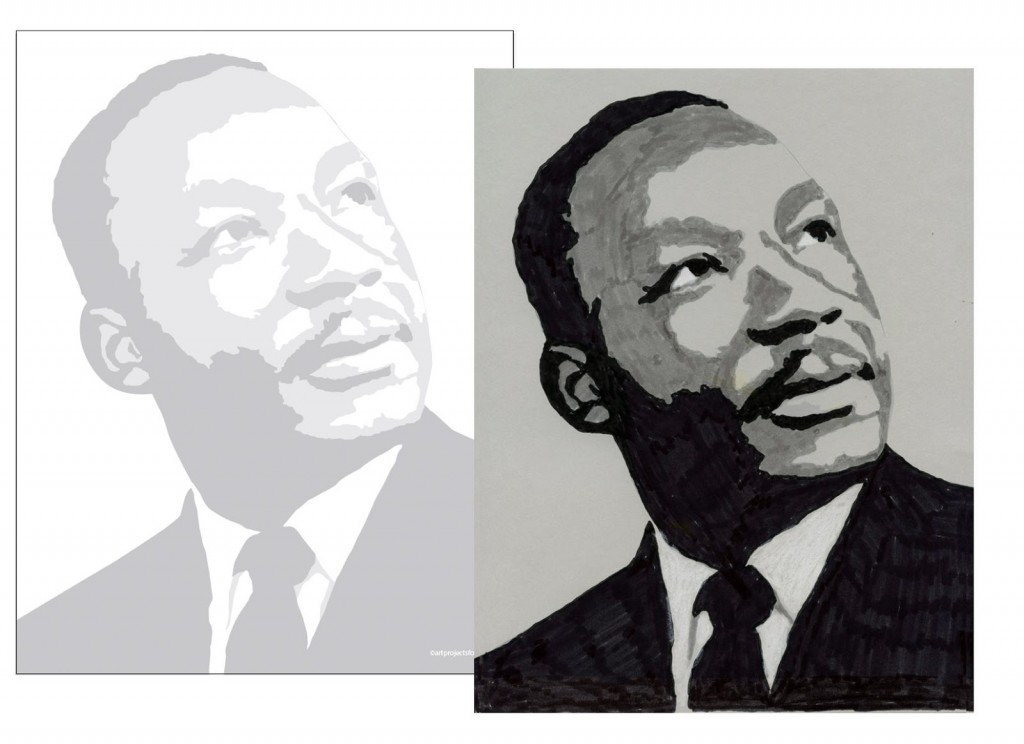 MATERIALS
Cardstock paper
Black and gray markers
DIRECTIONS
Print posterized coloring page on colored paper.
Students fill in the dark gray with a black marker.
Students fill in the light gray with a gray marker.
LOOKING FOR A FUN FOLLOW UP PROJECT?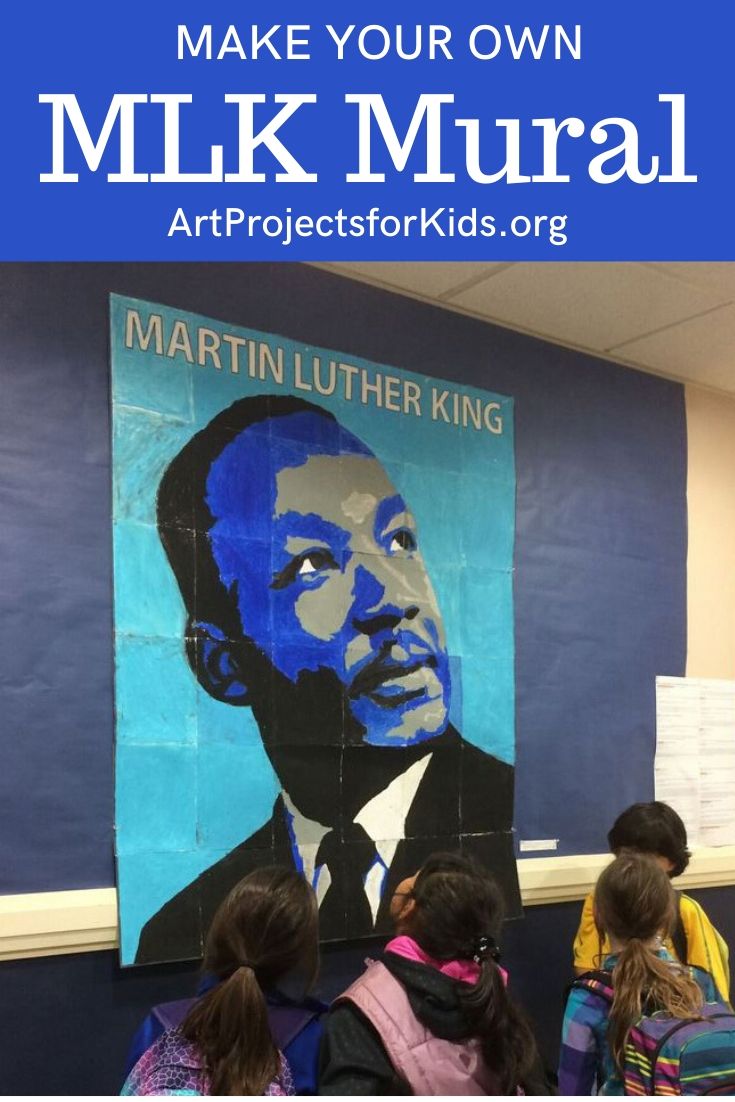 Now it's easy to make a classroom mural to commemorate the amazing life of Dr. Martin Luther King.
All you do is purchase a Martin Luther King Mural template from my PDF Shop, have each student color a page, and then tape or glue it back together. For one low price you can print as many as you want, in 3 different sizes for years to come.
Create a special work of art for your classroom, and because everyone takes part, a collaborative experience as well.