Use simple crayons and watercolors to make this Matisse inspired art project. Watercolor paint over crayon patterns will make a colorful work of art.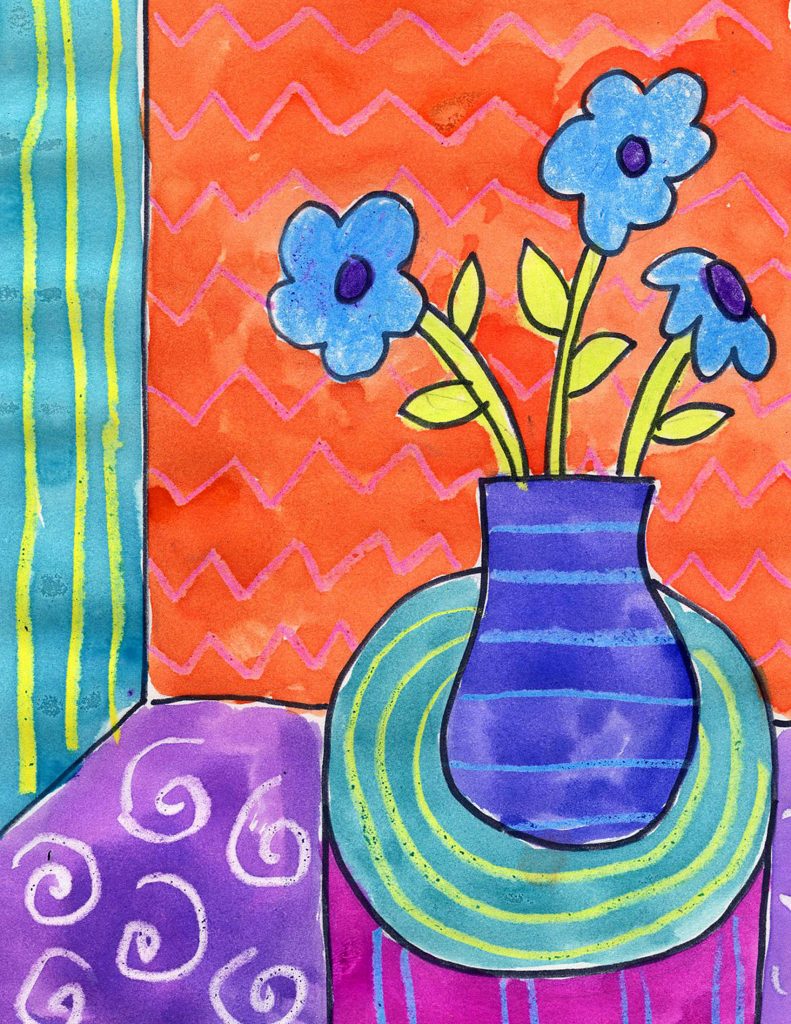 PREP: Cut 9″ x 12″ paper in half to make 6″ x 9″ sheets for students.
Students draw a simple vase and flowers as shown in the tutorial.
The drawing is traced with a black Sharpie.
Patterns are added with crayons.
The drawing is painted with liquid watercolors. Contrasting colors are recommended so the crayons can show up nice and bright.