This Joan Miro art lesson imitates one of his famous paintings, "People and Dog in Sun".
A simple crayon drawing filled with watercolor paint makes a colorful abstract work of art.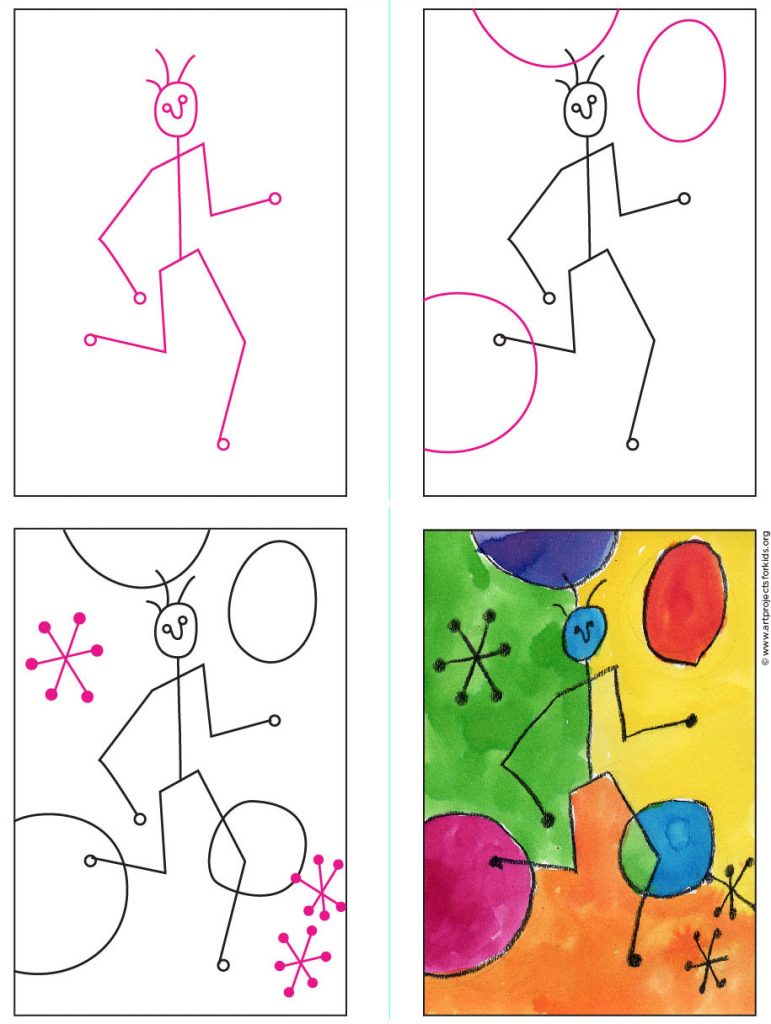 Joan Miró i Ferrà was a Spanish painter, sculptor, and ceramicist who combined abstract art with Surrealist fantasy. His style is fun to copy because it is so simple and child like.
Tip: If you like the bright colors shown here, they have a lot to do with the use of real watercolor paper. It really does make a big difference
MATERIALS
Black crayon or oil pastel
*The above product links are referrals. If you click through and take action, I'll be compensated a small amount, at no extra expense to you.
DIRECTIONS
Time needed: 1 hour.
How to Draw like Miro
Draw a simple stick figure.

Draw about 3 large circles, some that intersect with the figure.

Fill the background with doodles, making some touch.

Trace lines in black and fill with watercolors.