This Joan Miro art lesson imitates one of his famous paintings, "People and Dog in Sun". A simple crayon drawing filled with watercolor paint makes a colorful abstract work of art.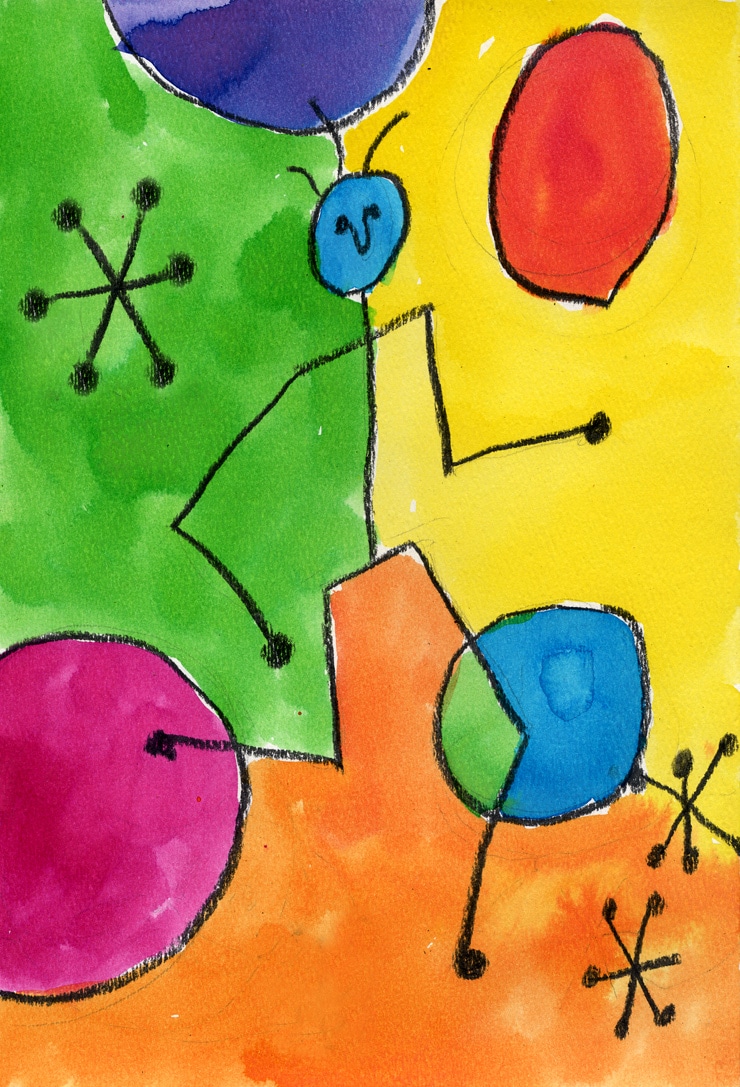 Joan Miró i Ferrà was a Spanish painter, sculptor, and ceramicist who combined abstract art with Surrealist fantasy. His style is fun to copy because it is so simple and child like.
Tip: If you like the bright colors shown here, they have a lot to do with the watercolor paper and bright watercolor paint.
MATERIALS
*The above product links are referrals. If you click through and take action, I'll be compensated a small amount, at no extra expense to you.
DIRECTIONS
Draw one large stick figure in the middle of a sheet of watercolor paper, preferably in some action pose. Miro often repeated shapes in his work so add more shapes to your art but ONLY by using lines and dots. At least two of the shapes need to intersect (overlap) to make more closed shapes to color.
Trace the pencil drawing heavily with a black crayon.
Use watercolors to paint in all the closed shapes. Try to end up with no color touching itself.