Here's a fun MLK art project that offers structure, but still has lots of room for creativity. All you need are coffee filters, markers and watercolor paint.
Here are a few reasons why I like this Martin Luther King project:
Flattened coffee filters (with an iron) are easy prep and cheap as can be. Iron a couple dozen at a time, print lots of laser templates, and you're all set.
The watercolor paints just POP off the filters, especially in contrast to the black marker.
After tracing the template with a marker (the filters are pretty see through) there's still plenty of room for personal expression. Draw some patterns? Paint a rainbow? Add a quote?
It seems students have trouble tracing and chatting at the same time. Get ready for a very quiet room during the first half of this project.
LOOKING FOR A FUN FOLLOW UP PROJECT?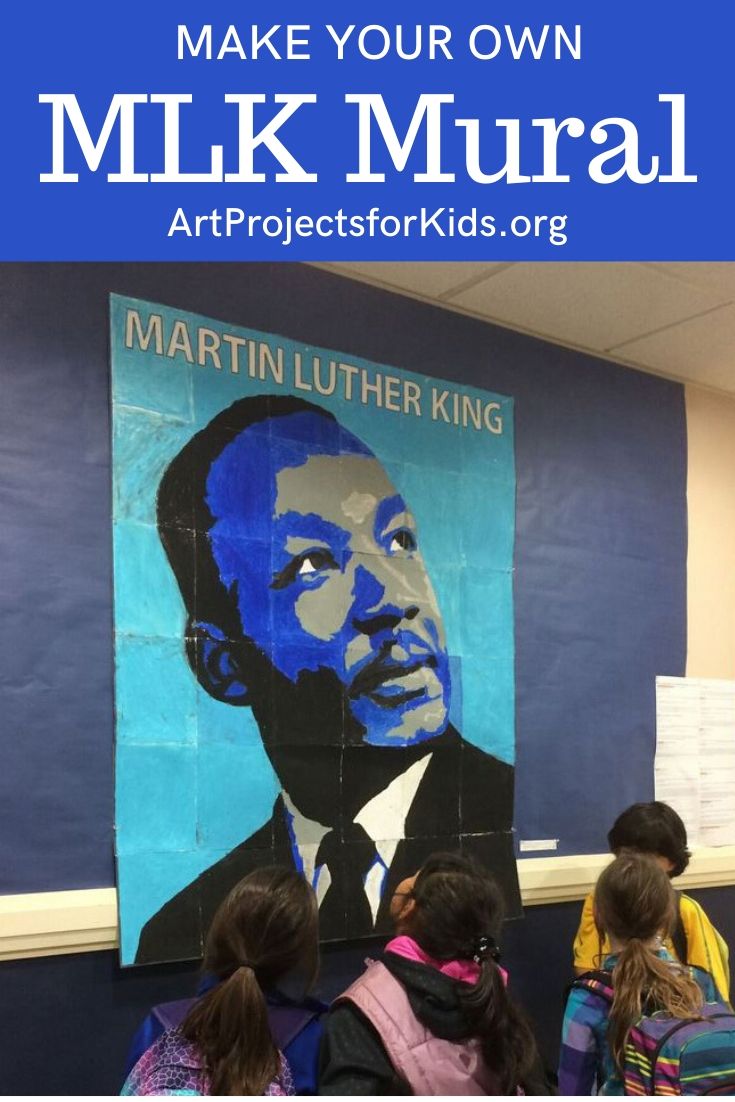 Now it's easy to make a classroom mural to commemorate the amazing life of Dr. Martin Luther King.
All you do is purchase a Martin Luther King Mural template from my PDF Shop, have each student color a page, and then tape or glue it back together. For one low price you can print as many as you want, in 3 different sizes for years to come.
Create a special work of art for your classroom, and because everyone takes part, a collaborative experience as well.
MATERIALS
Masking tape
Old steam iron
*The above product links are a referral. If you click through and take action, I'll be compensated a small amount, at no extra expense to you.
DIRECTIONS
Time needed: 1 hour.
Make a MLK Coffee Filter Painting
Students place a flat coffee filter over a laser print copy of silhouette.
Tape in place, trace black edges with marker.
Fill in all the black areas with the marker.
Place drawing on mesh canvas and paint with watercolor.
Filter will be floppy so use mesh to move it to drying place.
Optional: Iron the filter when dry to make it extra smooth.