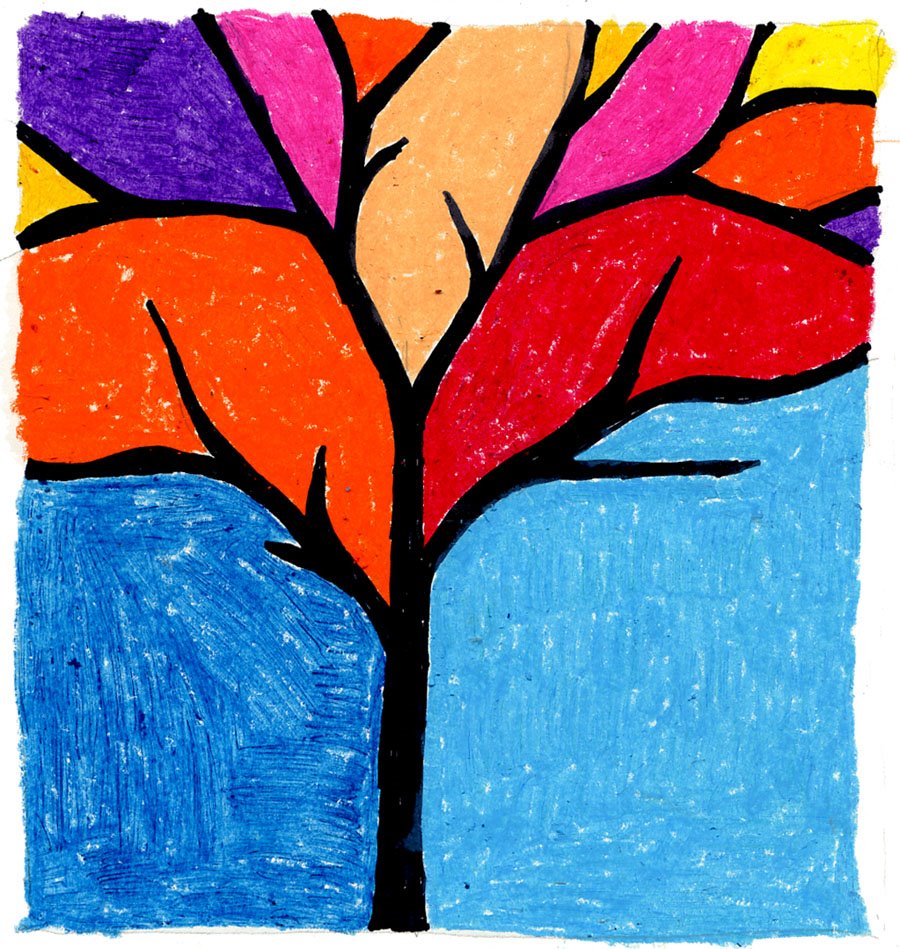 This negative space tree project can really look like stained glass if you use really bright colors. I love the combo of black Sharpie trees and then soft oil pastels to fill in, but I have discovered that the marker will bleed in time and make a fuzzy line. If you want to avoid that, either use a black pastel or scan and print the original so that it looks perfect forever.
1. Students draw a tree trunk and lots of branches. I have a previous post titled
"How to Draw a Fall Tree"
which offers more tips on tree drawing. The ends of this tree need to extend to the edge of the paper to make closed shapes. I recommend students start with pencil lines, and then trace and thicken them with a black Sharpie marker.
2. When complete, the students are to fill in all the negative spaces around the tree with different colors of oil pastel. This projects could be done with a black crayon and watercolors too.
Note: This post contains an affiliate link to a product that I used for this project. Purchasing the product through this link will result in a small earnings for me, which helps me keep on posting more projects.
Save