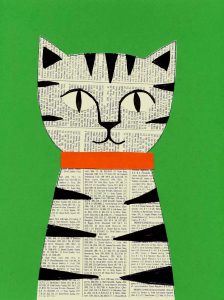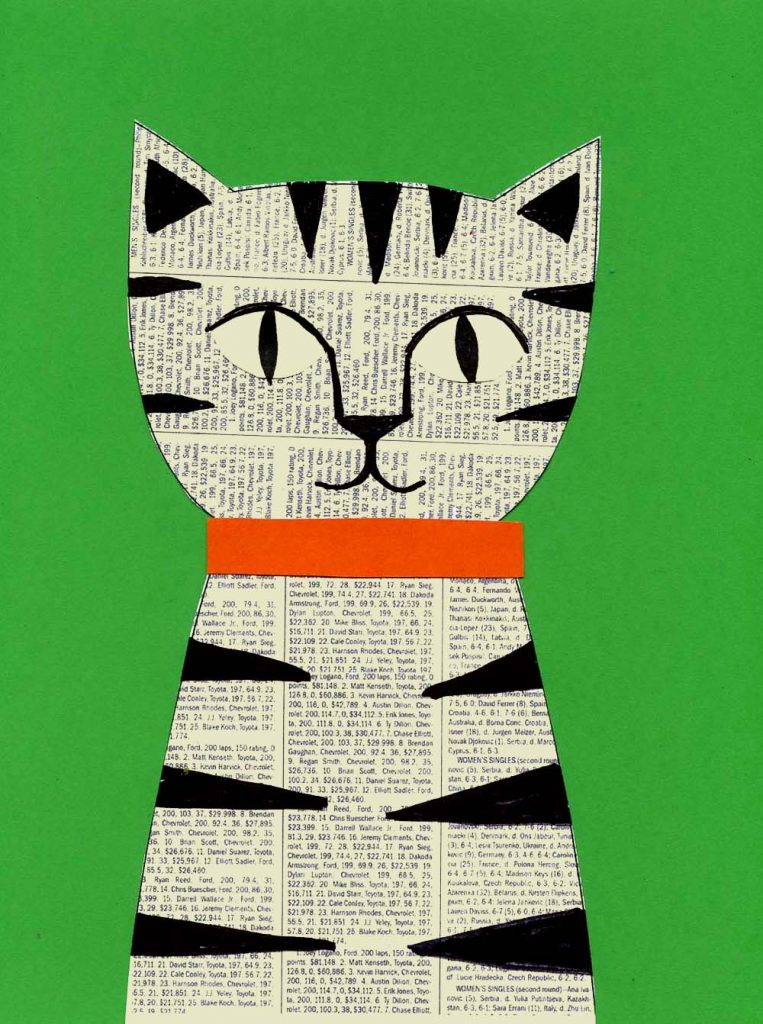 I love the look of a newspaper collage cat, but the reality of it brings problems when trying to make consistent supplies for 150 students. Solution? Technology to the rescue with a scanner, printer and parchment paper. (This project is for new kinders so body and head template lines are included in the linked PDF template.)
MATERIALS
• Newspaper Cat PDF Template
• Parchment card stock paper
• Colorful card stock paper
• Black Sharpie
• Glue stick
• Scissors
DIRECTIONS
PREP: Print a Newspaper Cat PDF print on parchment paper for each student
1. Students cut the body, head and eyes out with a scissors.
2. The eyes are glued onto the head. The face is drawn with a Sharpie.
3. Triangles and drawn on the cut out body.
4. The body is glued to the card stock paper first, then the head on top.
5. A small rectangle is cut for a color and glued in place.
Save
Save
Save
Save
Save
Save
Save
Save
Save
Save
Save
Save
Save
Save
Save
Save
Save
Save
Save