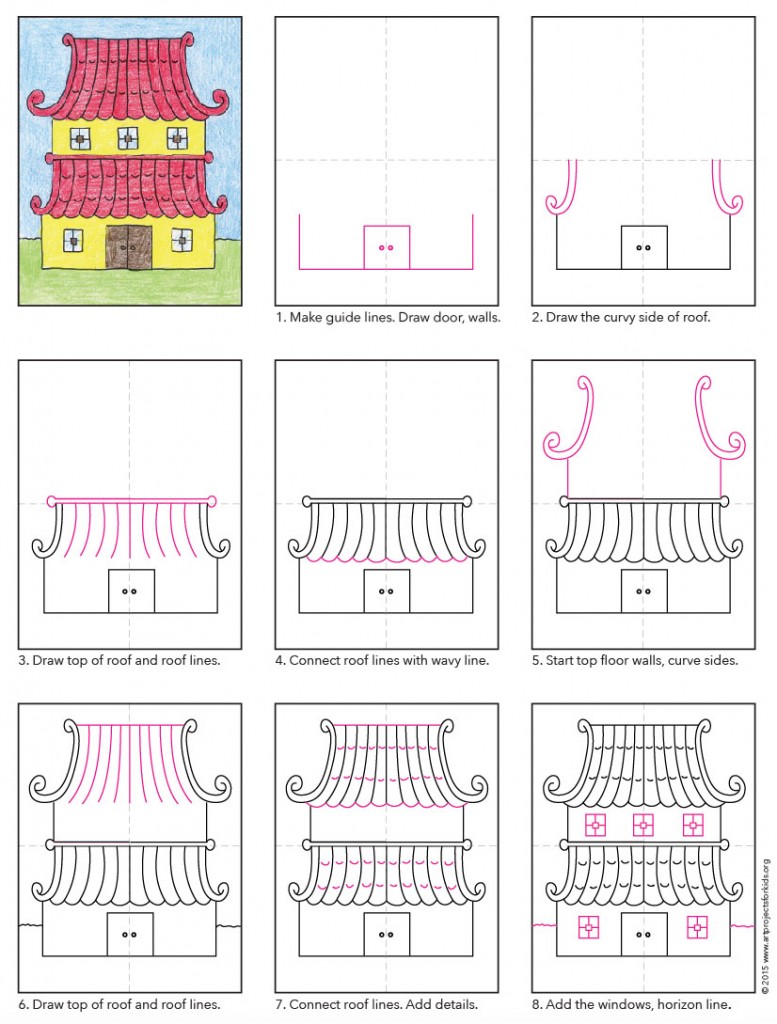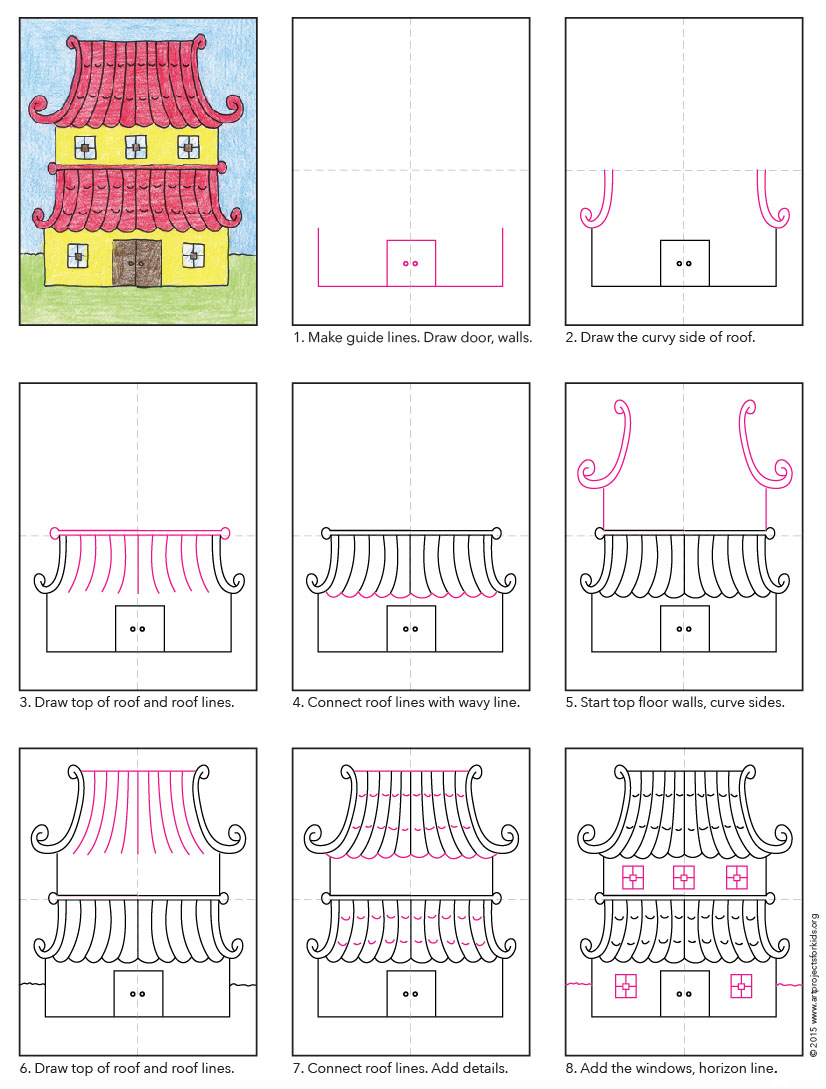 For the students who find they really like to draw houses, here's a Japanese version. The curvy roof lines make it a lot of fun.
• View and download Asian House Tutorial
MATERIALS
Drawing paper

Black marker
Crayons
DIRECTIONS
Prep: Print tutorial for each student.
Draw guide lines on paper or fold in half to make creases.
Students follow the tutorial to draw the house in pencil.
The house is traced with a black marker.
The house is colored carefully with crayons.