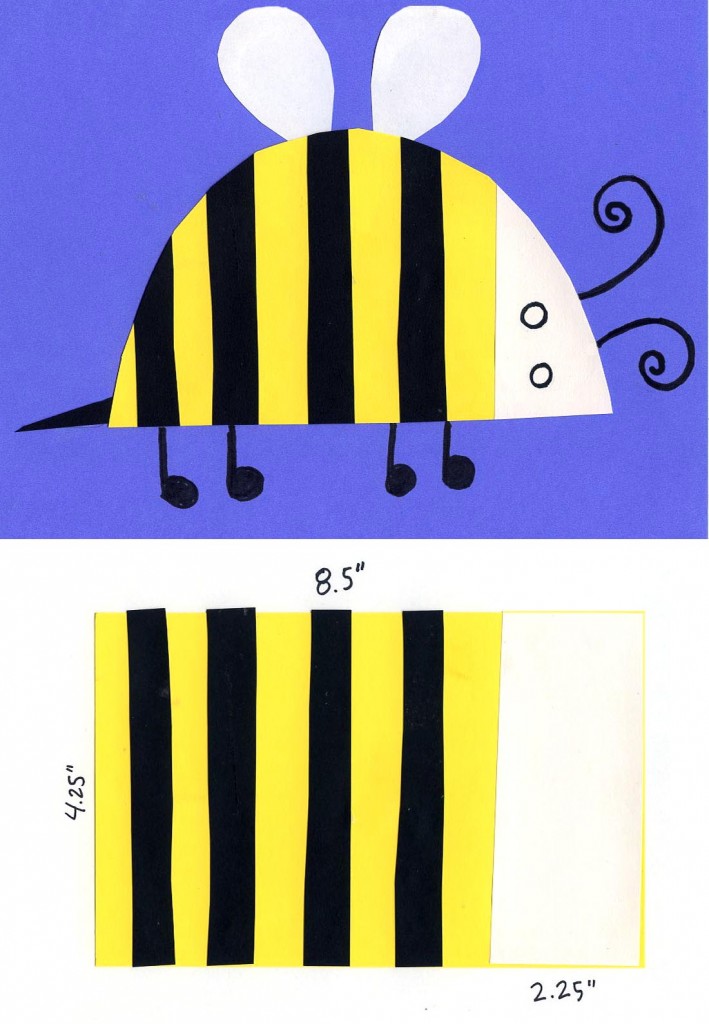 Here's what I would call a kinder and first grade version of my Bumblebee project. I think it's a good way to introduce children to collage as the colors are fun and bright and the cutting is pretty basic.
PREP: I bought most of my colored papers at Staples. The letter size cardstock comes in multipacks, perfect for working with lots of students. Cut yellow paper in quarters, or 5.5″ x 4.25″. Cut white in 4.25″ x 2.25″ rectangles. Cut black cardstock (from JoAnns) into 5.5″ x 4.25″ rectangles.
1. Students glue white rectangle to one side of yellow paper. Students cut strips from the long side of the black paper and glue them with a glue stick as shown.
2. The yellow paper is turned over, and a half circle is drawn and cut on the line.
3. The body is glued to the center of the paper. Wings are cut from white, and glued under the top of the bee.
4. Legs, eyes and antennae are drawn with a black marker.