Description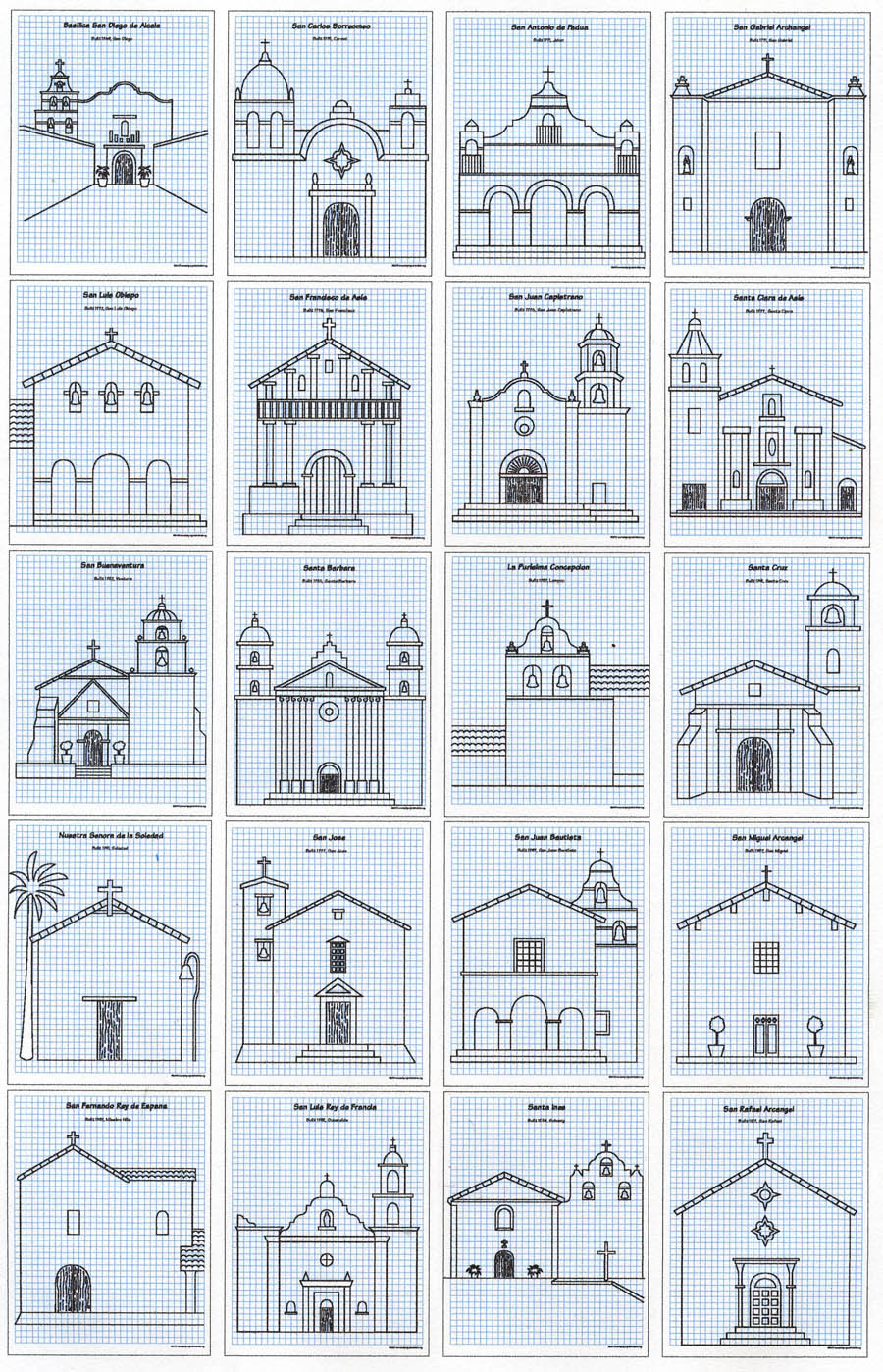 My ebook shows how to draw California missions, and can assist students learning about them in their school studies. I've discovered they do their best work when they focus on a simple front view, but that's not always easy to find in photos. My solution was to make line drawings of each mission, on graph paper, so students could more easily see the edges and shapes.
My finished collection in my new Drawing Guide includes all 21 California Missions. For those that may just want mission drawings to color, my pdf book also includes each building with no graph paper background, and no title.
PDF FILE INCLUDES:
21 Missions on graph paper background
21 Missions on white background
FINISHED DIMENSIONS: 8.5″ x 11″
PURCHASE AND DOWNLOAD: Follow the Paypal screen prompts to select your payment options. Upon completion, use the "Return to RQS Productions, Inc." link to open your Checkout page containing your PDF download link. The PDF file will also be automatically sent to the email address listed on your Paypal account.
GUARANTEE: If your purchase is lost, deleted or damaged, or for any reason, I'll email the PDF file, on request. KB
Save
Save
Save
Save