Description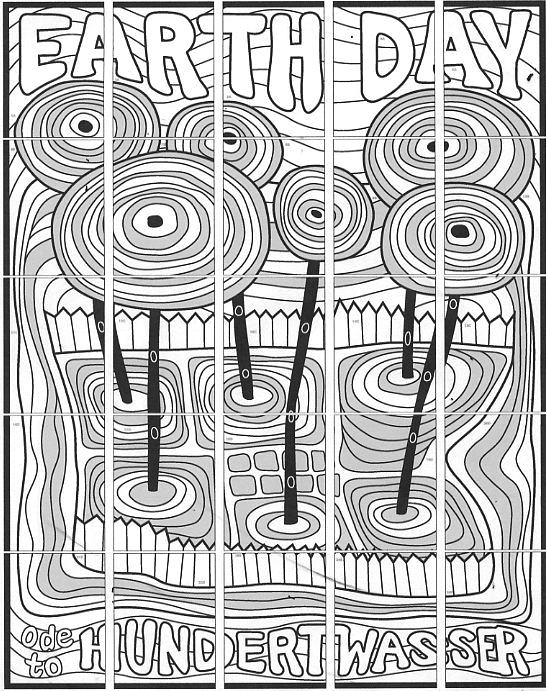 My Earth Day Mural, Hundertwasser Style, is a collaborative art project that is great for schools and any group that wants to create something special by working together.
This Earth Day mural honors Friedensreich Hundertwasser, an Austrian artist who believed in living life in harmony with nature. I've created my own composite of his art, which is full of organic lines and colors. Note: I used my favorite Portfolio brand oil pastels in my sample.
PDF FILE INCLUDES:
25 Coloring Pages (8.5″ x 11″)
Assembly instructions
Coloring Guide
Single Page Version
FINISHED DIMENSIONS: 36″ x 48″
PURCHASE AND DOWNLOAD: Follow the PayPal screen prompts to select your payment options. Upon completion, use the "Return to RQS Productions, Inc." link to open your Checkout page containing your PDF download link. The PDF file will also be automatically sent to the email address listed on your PayPal account.
GUARANTEE: If your purchase is lost, deleted or damaged, or for any reason, I'll email the PDF file, on request. KB
Save
Save
Save
Save
Save
Save
Save