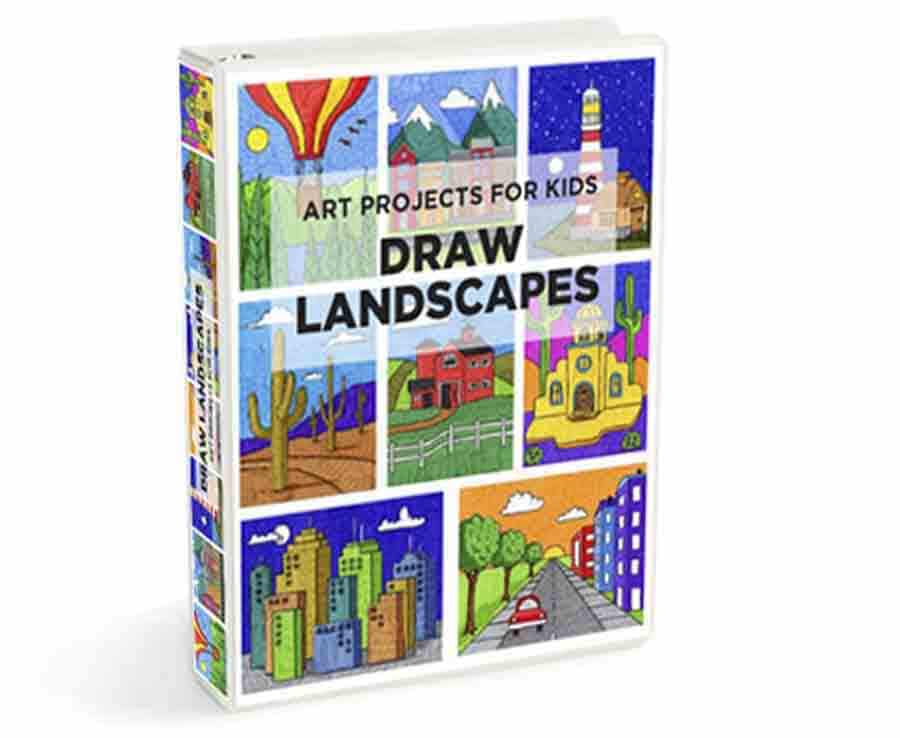 Landscape drawing can teach children so many valuable lessons.
They can learn about different buildings, cultures, climates, and of course … perspective.
Most drawing books that include the great outdoors though are either really simple for the very young, or rely on guides more appropriate for middle or high schoolers.
This "Draw Landscapes" ebook focuses on the basics (overlapping, smaller in distance, shadows, etc.) that are perfect for elementary students to learn and put into practice.
---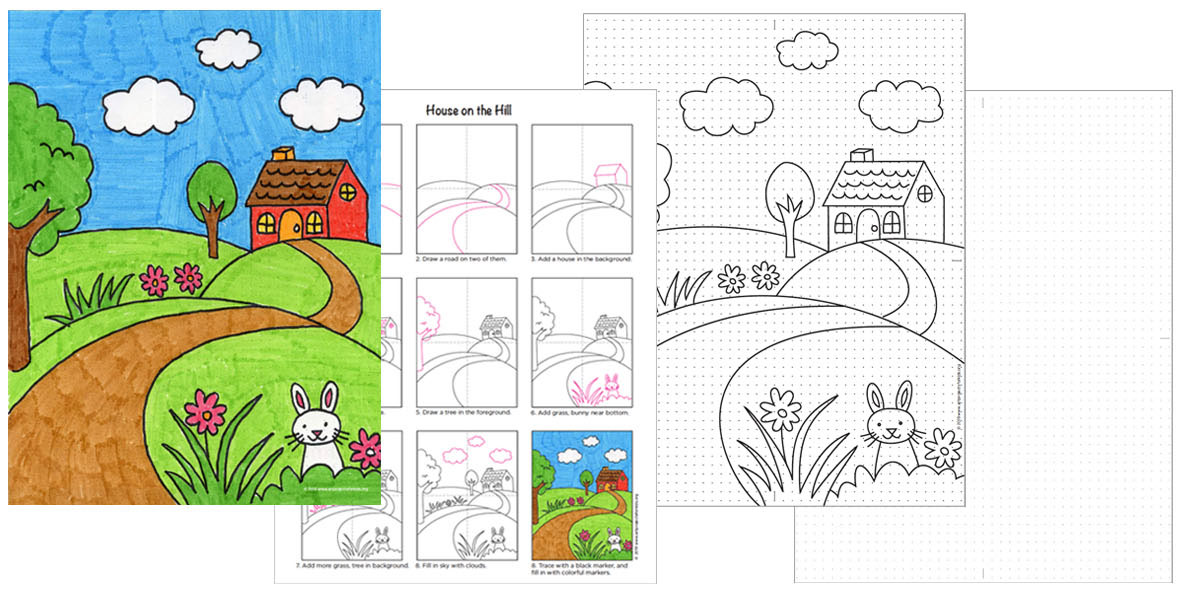 See what a difference guided materials can make.
Every drawing project in the "Draw Landscapes" ebook includes:
Step-by-step tutorial
Full size color sample
Line drawing sample
Dot Grid template for printing
---
Here's what a few satisfied customers have recently shared.
---
A Special Offer!
This jam-packed "Draw Landscapes" ebook will teach you how to draw a:
Boardwalk, Circular Skyline, City Block, Country Barn, Desert Cactus, French Cafe, Hot Air Balloon, House on Hill, Lighthouse, Mission in Hills, Mountain City, Neighborhood Blocks, Old Brick House, One Point Perspective, Picket Fence House, Seaside Boats, Skyscrapers, Sunset Hill, Village Buildings, and Window by the Sea.
For a limited time you can now get all 84 pages of it's drawing goodness for 40% OFF!