Sale!
Harvest Banner Mural
Now you can make your own Indian corn harvest banners for home, school or festivals with my latest PDF mural template.
Just print, color and tape together for a quick and easy classroom mural that finishes in no time.
Especially if everyone works together.
Description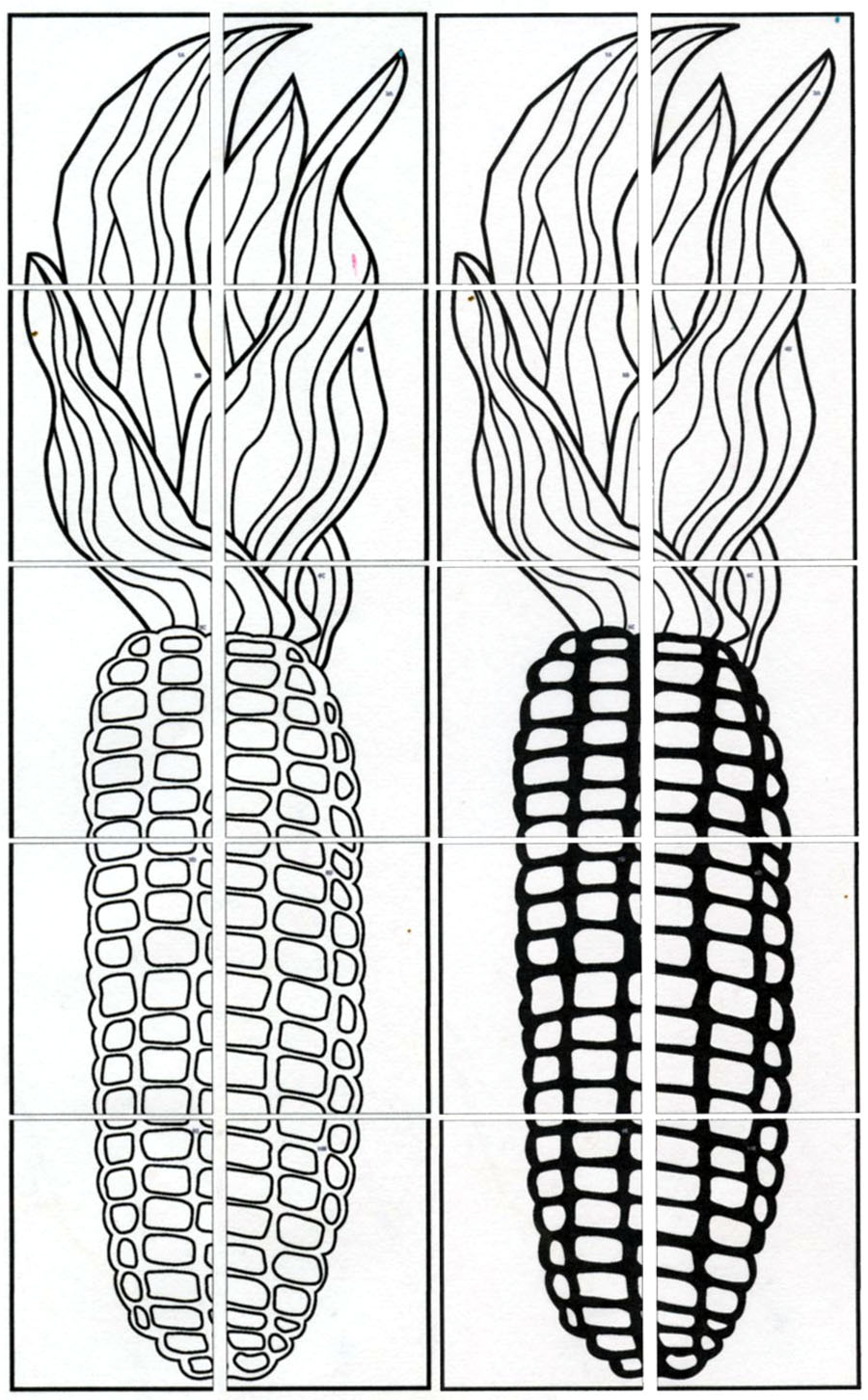 Buy it once and create as many giant ears of Indian corn that you could ever possibly need. My sample has pretty realistic colors, but you could go abstract too with bright random colors. The simple corn shape will lend itself to all kinds of possibilities.
Two template versions are included: one that lets you choose all your own Indian corn colors or the other with the black background one to speed things up (and help those that are still learning to color inside the lines).
PDF FILE INCLUDES:
• ALL WHITE VERSION: 10 Coloring Pages (8.5″ x 11″)
• BLACK BACKGROUND VERSION: 10 Coloring Pages (8.5″ x 11″)
• Assembly Instructions
• Coloring Guide
• Single Page Version
FINISHED DIMENSIONS: 15″ x 60″
FOR BEST SHOPPING AND DOWNLOAD RESULTS
1. Visit Account page and create an account with your own password.
2. Add product to cart and "Proceed to checkout".
3. Click on Terms and Conditions and "Proceed to PayPal".
4. Log in to use PayPal OR "Pay with Debit or Credit Card".
5. Enter credit card info and "Pay Now".
6. Return to Art Projects for Kids and log in using your name and password. View account page for all your download links.
GUARANTEE
If your purchase is lost, deleted or damaged and you need a replacement, email kathy@artprojectsforkids.org for same day assistance.