Amanda Gorman Mural
$12.00
Make a collaborative classroom mural to celebrate the amazing Amanda Gorman, an American poet and activist.
Just print, color and tape your pages together, for a quick and easy classroom mural that finishes in no time.
Especially if everyone works together.
Description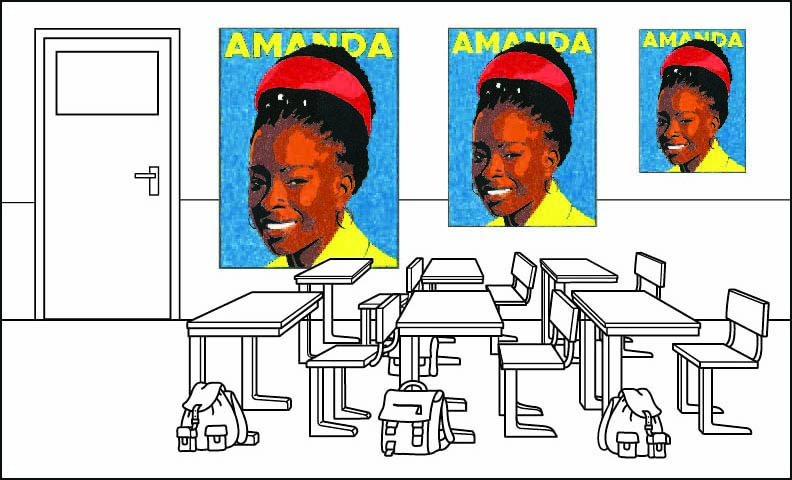 Making large-scale art is easy when you start with a large line drawing that can be printed out in pieces, colored and then taped back together.
This Amanda Gorman template includes 3 sizes so you can choose one that's right for your needs. Buy it once and print as many as you want, for as long as you want.
Each mural includes a color coding system (think paint-by-number), an instruction sheet, color guide and single page version of the drawing.
4 Page finished dimensions: 24″ x 30″
16 Page finished dimensions: 32″ x 40″
25 Page finished dimensions: 36″ x 48″
FOR BEST DELIVERY RESULTS, FOLLOW THESE DIRECTIONS
Visit Account page and create an account with your own password.

Add product to cart and "Proceed to checkout".

Click on Terms and Conditions and "Proceed to PayPal".

Log in to use PayPal OR "Pay with Debit or Credit Card".

Enter credit card info and "Pay Now".

Return to Art Projects for Kids and log in using your name and password. View account page for all your download links.
GUARANTEE
If your purchase is lost, deleted or damaged and you need a replacement, email kathy@artprojectsforkids.org for same day assistance.