Description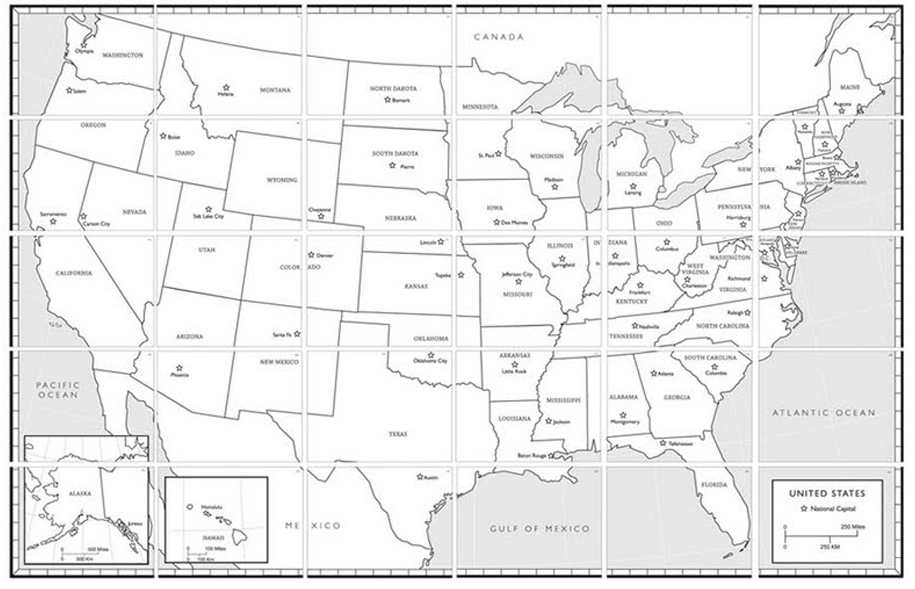 Here's a little more of a practical application for creating a large mural for a classroom. Many elementary students study the US states and their capitals, so I thought that a large map might make a good aid for all kinds of classes, be it art or geography.
PDF FILE INCLUDES:
30 Coloring Pages (8.5″ x 11″)
Assembly instructions
Single Page Version
FINISHED DIMENSIONS: 60″ x 38″
PURCHASE AND DOWNLOAD: Follow the Paypal screen prompts to select your payment options. Upon completion, use the "Return to RQS Productions, Inc." link to open your Checkout page containing your PDF download link. The PDF file will also be automatically sent to the email address listed on your Paypal account.
GUARANTEE: If your purchase is lost, deleted or damaged, or for any reason, I'll email the PDF file, on request. KB