This step by step tutorial will teach you how to draw an Ornithomimus, one of your more unusual looking dinosaurs.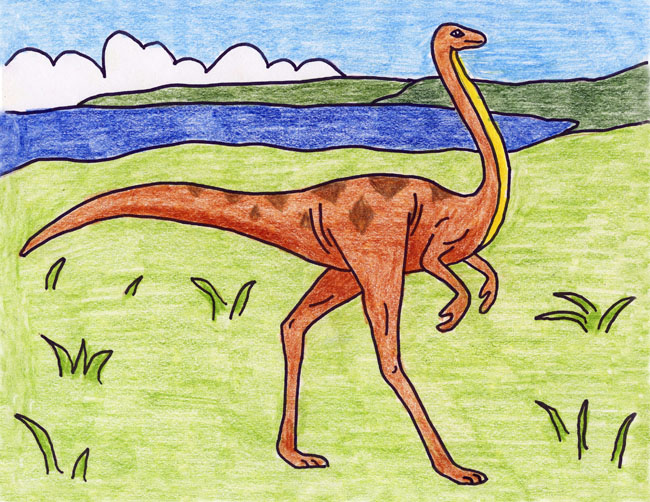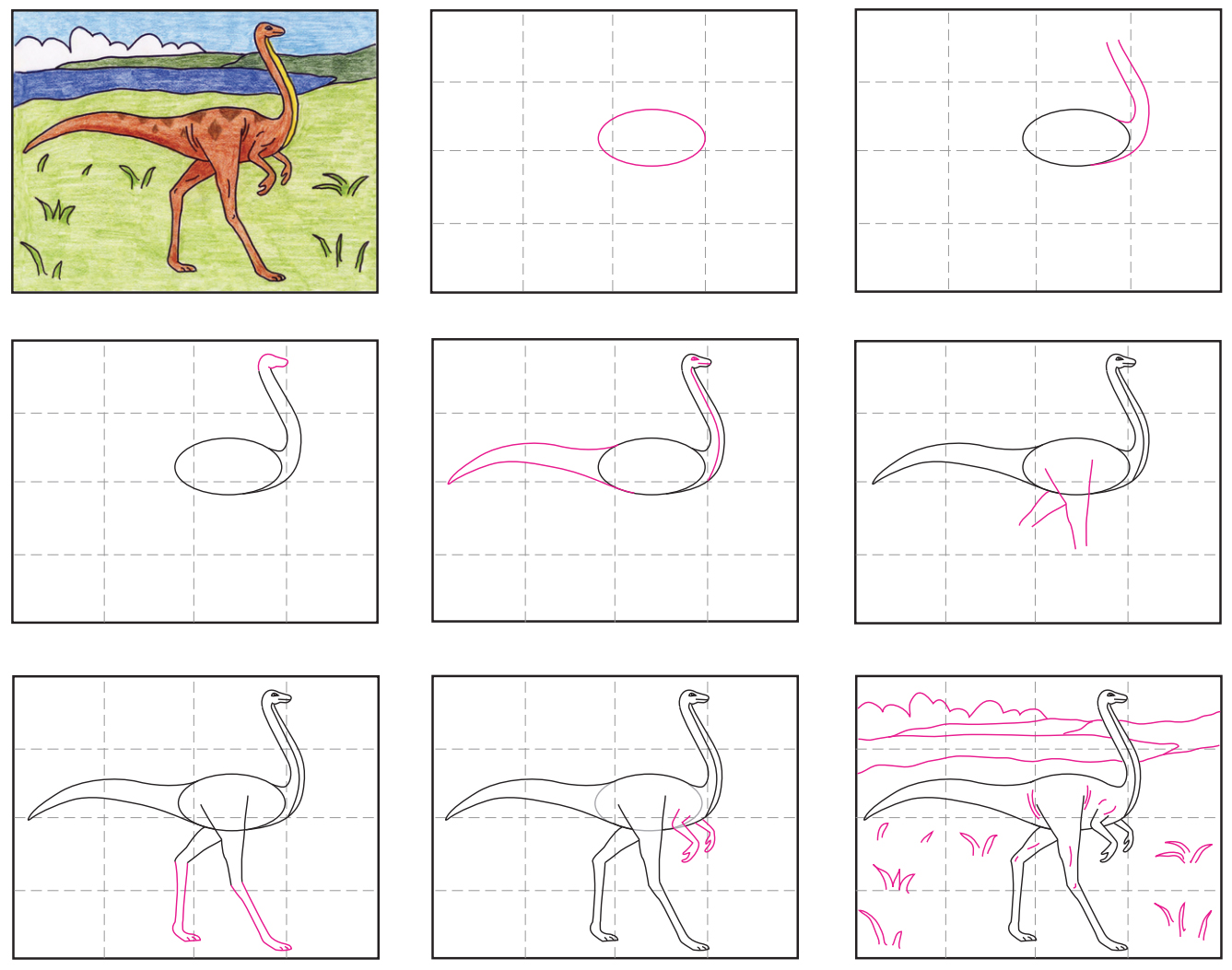 Ornithomimus was a dinosaur which looked very much like an ostrich. It had a toothless beak, a long neck but small head, big eyes and long legs. It was about 12 feet long, 6 feet tall and probably weighed around 300 pounds.
MATERIALS
*The above product links are referrals. If you click through and take action, I'll be compensated a small amount, at no extra expense to you.
DIRECTIONS
Time needed: 1 hour.
How to Draw an Ornithomimus
Make guidelines. Draw an oval.

Attach a neck.

Add the head.

Add a tail and neck details.

Start the tops of the legs.

Finish the legs and feet.

Draw two front arms.

Draw an interesting background.

Trace with a marker and color with crayons.