Learn how to draw a stegosaurus with all the cool plates along his back and tail. He's got a fierce look that is all his own.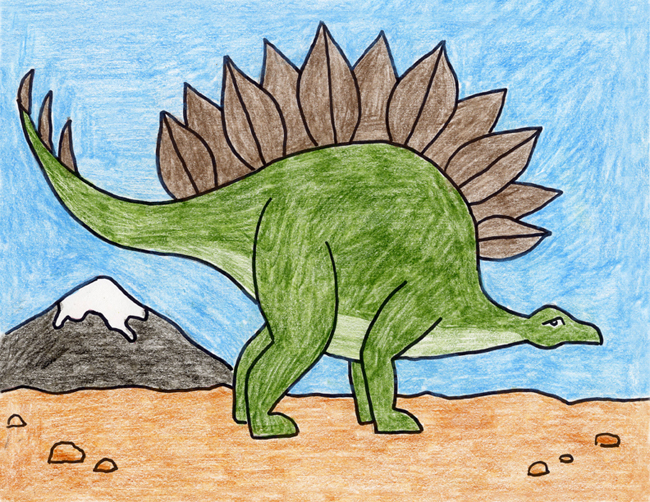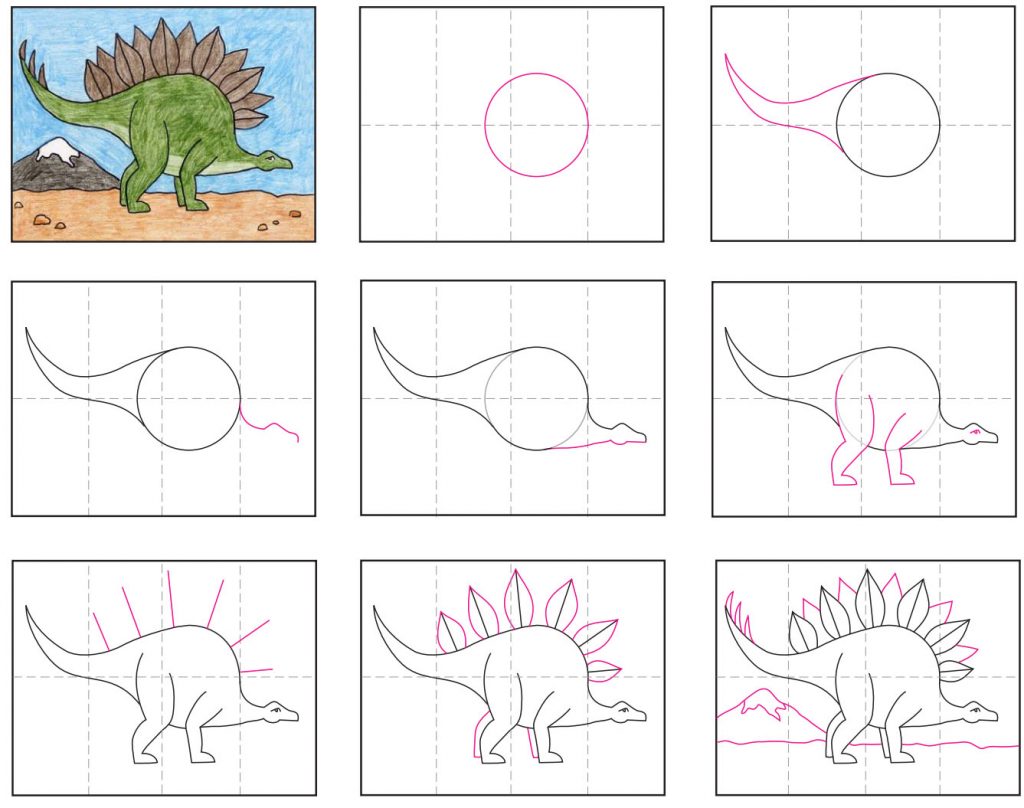 MATERIALS
Drawing paper
Black marker
Crayons
DIRECTIONS
Time needed: 1 hour.
How to Draw a Stegosaurus
Fold to make guidelines. Draw a circle.

Add a tail.

Draw the top of the neck and head.

Finish connecting the head to the body.

Draw two legs as shown, and add an eye.

Start the spikes with radial lines.

Add plate shapes around the lines. Add the remaining leg lines.

Draw more plate lines and spikes on the tail. Add a background.

Trace with a marker and color with crayons or pencil crayons.