Easy How to Draw a Velociraptor Tutorial and Velociraptor Coloring Page
A certain hot dinosaur movie may be creating some interest in how to draw a velociraptor. Follow this step by step tutorial to draw a pretty cool looking one.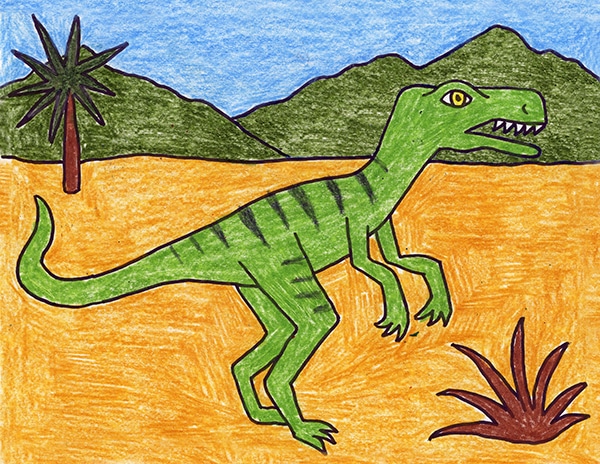 This guy is made from lots of curvy shapes, so I tried to keep this tutorial with as simple as possible, without losing any of his fierceness. After all, according to Jurassic Park, he's supposed to be the most intelligent of his species. He needs to keep that mean and lean look that he's famous for.
The velociraptor is one of the most well known dinosaurs thanks to films like Jurassic Park. These creatures were believed to hunt in packs like today's wild wolves. Their razor sharp teeth and quickness made them a predator to be reckoned with!
Save me to your Pinterest Board!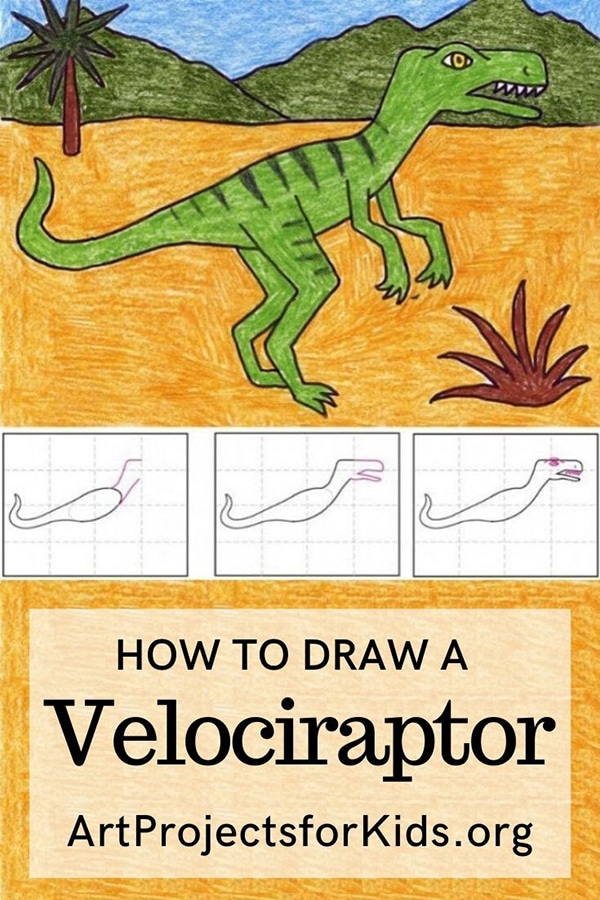 Use the Button below to Download a PDF Tutorial
Velociraptor Coloring Page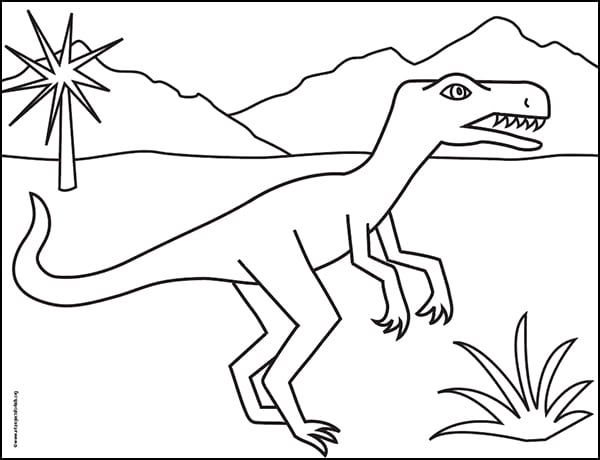 Materials for Velociraptor Project
Step by Step Directions for Velociraptor Project
Time needed: 1 hour.
Draw a Velociraptor
Draw a tilted oval.

Add the tail.

Erase the line, start the head.

Finish the head and erase the extra line.

Draw the eyebrow, add the eye and teeth.

Start the back legs.

Finish the legs, erase the extra lines.

Draw the front arms and add a background.

Trace with a marker and color.
More Fun Dinosaur Projects