Learn how to draw a Spinosaurus for some adventure back in time. This tutorial will show you how, with step by step directions.
Drawing of Spinosaurus
The Spinosaurus was one of the largest known carnivorous dinosaurs and lived during the Late Cretaceous period which was about 95 million years ago. This meat eater could grow to over 50 feet long and weigh up to 7.5 tons! Learn how to draw a Spinosaurus with the step by step tutorial below.
One of the more recognizable dinosaurs, the Spinosaurus is well known for its long head and famous "sail" that grew along its back. It is made from very tall neural spines that grew from the vertebrae. These spines could grow over 5 feet tall and were likely to have skin connecting then, like seen it our drawing.
Use the Button below to Download a PDF Tutorial
Save me to your Pinterest Board!
Spinosaurus Coloring Page
Materials to Draw a Spinosaurus
Black Sharpie Marker. These fine point permanent marker pens make nice black outlines, have a good tip for coloring, and never bleed when they get wet. Use them with good ventilation and add extra paper underneath to protect your tables.
Prang Crayons. These are a bit softer than other crayons so they sometimes look like oil pastels. They also have a some nice brown shades that Crayola does not have unless you buy their larger boxes.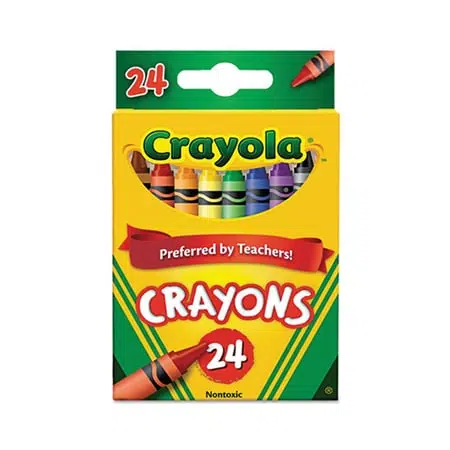 Crayola Crayons. The reliable brand that always works well. The 24 pack has some of my favorite golden orange and yellow colors that seem a bit richer and warmer than the ones Prang has.
Directions to Draw a Spinosaurus
Time needed: 1 hour and 45 minutes.
How to Draw a Spinosaurus
Draw an oval.

Attach a head shape to the left.

Draw a tail on the right.

Attach two legs below.

Draw an arm and a spine shape.

Add teeth and an eye to the head.

Erase all the extra lines that are shown as gray.

Add a background.

Trace with a marker and color.
More Dinosaurs Drawing Projects