Learn how to draw a T-Rex in nine simple steps. He is probably the most well-known dinosaur due to his size, ferocious nature and movie appearances.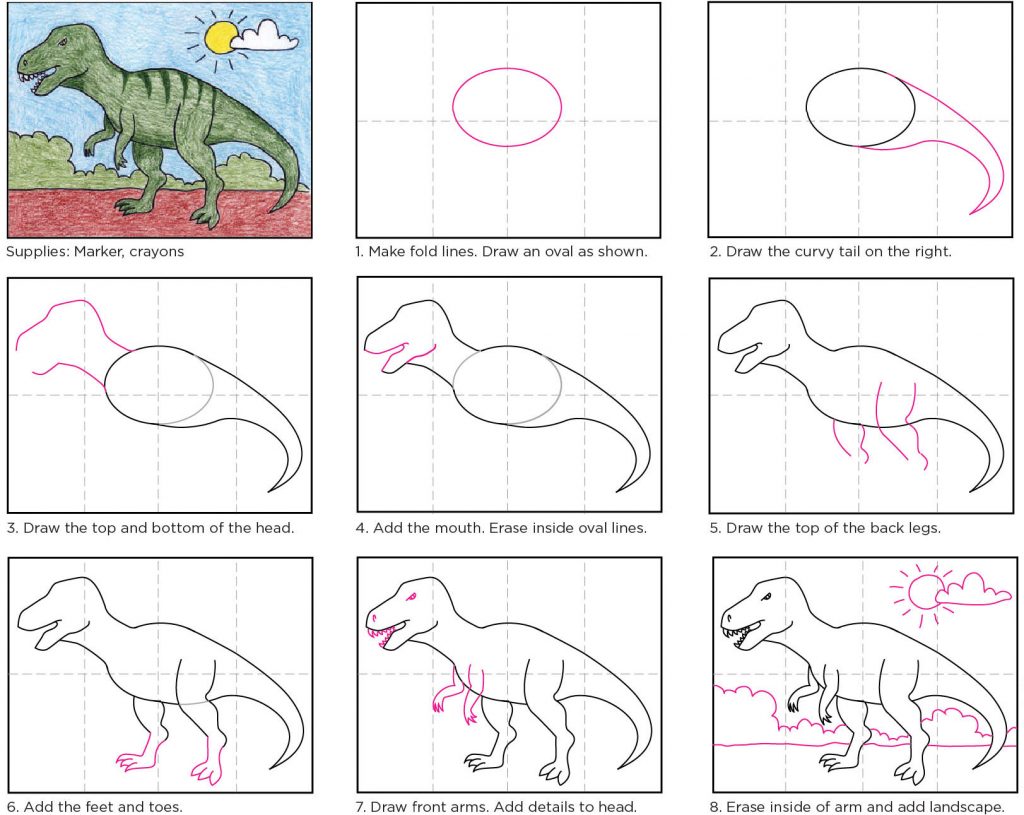 After years of drawing with young children, I've learned that they still love to draw these creatures, they just need a simpler approach them than most drawing books offer.
Tip: Try to pay attention to all those curves in his arms and legs. You really want your T-Rex to look like he has lots of muscles.
MATERIALS
T-Rex Tutorial (see above)
Drawing paper
Black Sharpie marker
*The above product link is a referral. If you click through and take action, I'll be compensated a small amount, at no extra expense to you.