Learn how to draw a witch with this easy step by step tutorial. Keep things simple yet fun by focusing on her shoes and stockings.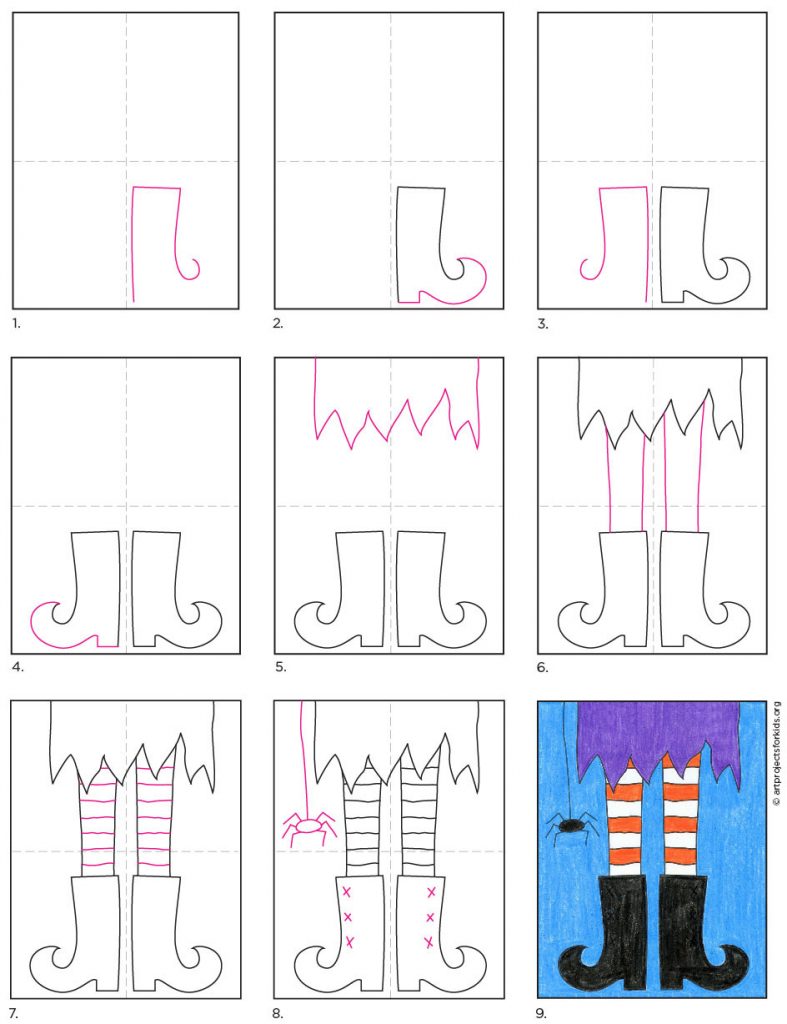 Drawing just the bottom of witch legs is a fun idea that's been around for awhile, but I also like this project for a few practical reasons too.
It's good symmetry practice. Those shoes look simple, but they take a bit of concentration to get the toes to match.
There's lots of room for creativity. The sky's the limit when it comes to designing the stockings.
You get to focus just on witch clothes. Who needs more of those drawings where old faces always seem to equal ugly? (OK, off my soapbox now.)
MATERIALS
Drawing paper
Black marker
Crayons
DIRECTIONS
Time needed: 45 minutes.
How to draw Witch Feet
Start the right boot.

Finish the toe and heel.

Start the left boot.

Finish the toe and heel.

Draw a hemline centered above.

Connect with leg lines.

Add stripes to the legs.

Draw shoelaces and a spider.

Trace with a marker and color.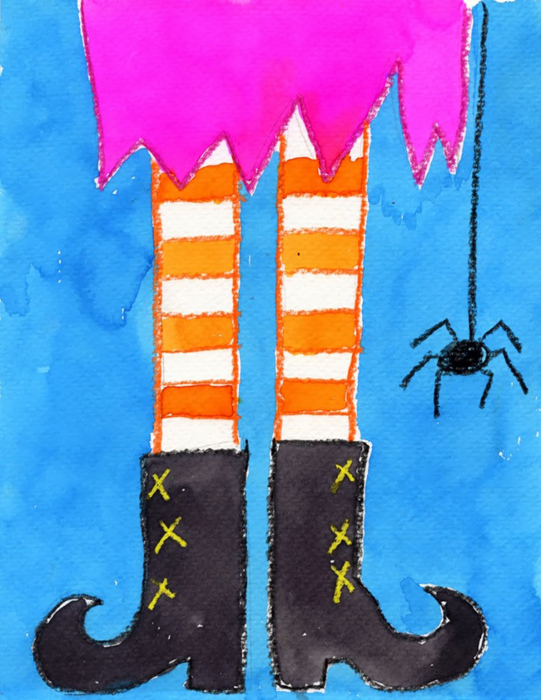 Student Inspiration