Learn how to draw a Lego person, with all their simple block shapes, and then customize the final look. A fun and easy pop culture project.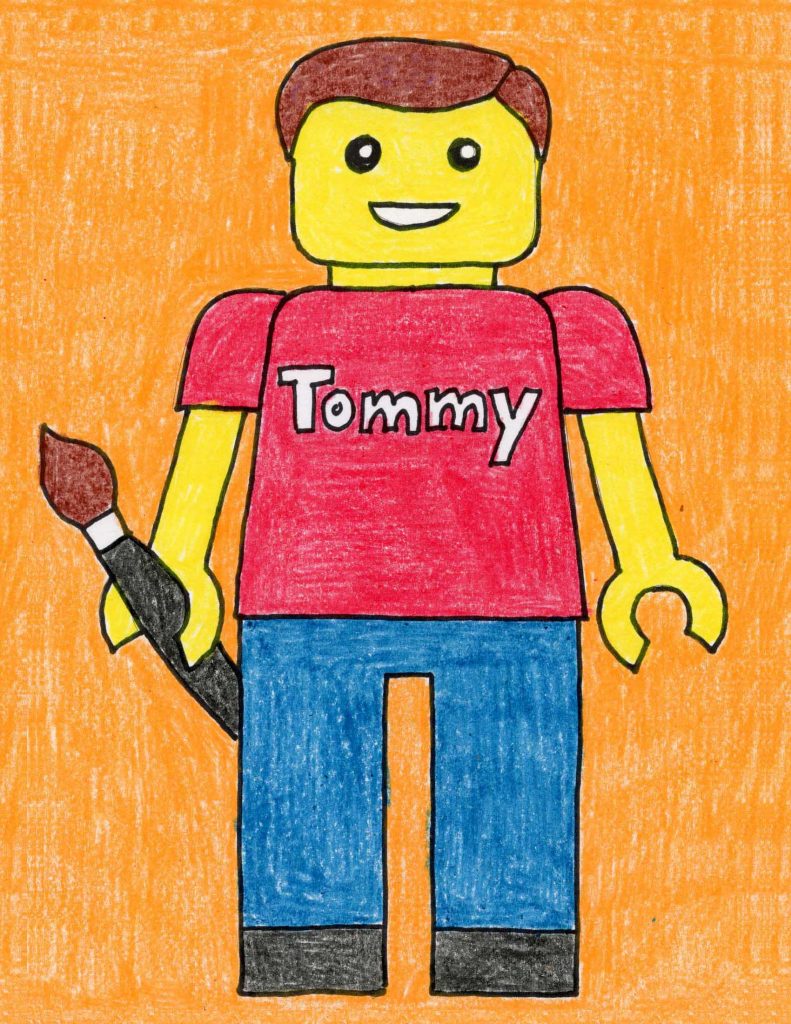 There's nothing like drawing what you know, so a fun self portrait project for kids might be to imagine what they might look like as a Lego.
They certainly (thankfully!) needn't worry about details of their eyes, nose or mouth. And any clothes they are wearing must be turned into very simple block shapes.
That leaves lots of time to make some very neat block letters for their name, and something to hold that shares an interest of theirs. The same goes for coloring. Who ever saw a scribbly Lego? Cartoon coloring especially, calls for neat and careful work.
TIP: Whether your students are in your classroom or you are teaching online, I really recommend they fold their paper three times FIRST to get the dashed lines that are seen on all the steps. They really help students fill the paper, get things centered, and get out of any 'tiny' drawing habits.
Preview of Lego Portrait PDF tutorial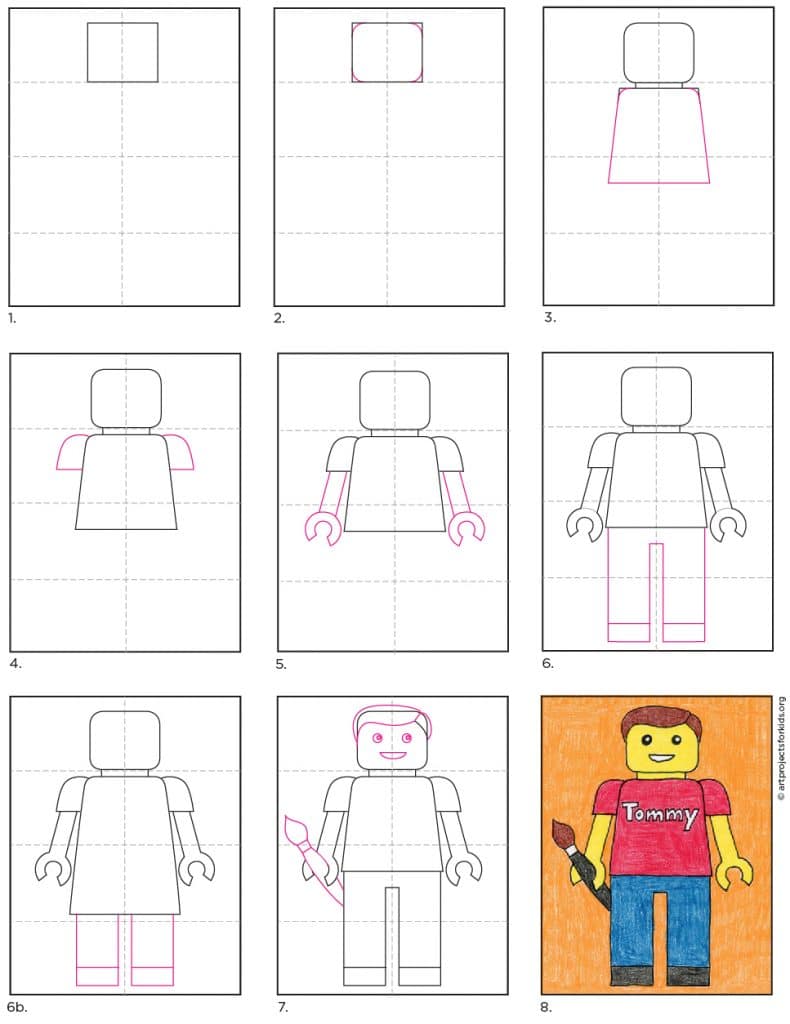 RECOMMENDED MATERIALS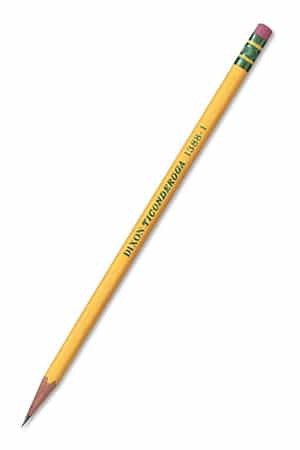 Pencil. The Ticonderoga brand are the most reliable, make nice dark lines when you need them, and are the easiest to erase. Buying the pre-sharpened ones will save busy teachers a lot of time.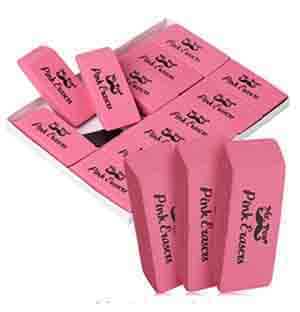 Eraser. Large ones you can hold in your hand do a much better job than just the pencil tip erasers, especially when erasing leftover pencil lines after tracing.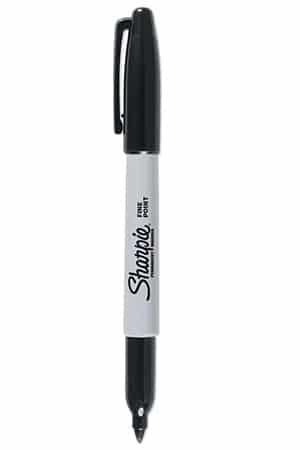 Black Sharpie Marker. These fine point permanent markers make nice black lines, have a good tip for coloring, and never bleed when they get wet. Use them with good ventilation and add extra paper underneath to protect your tables.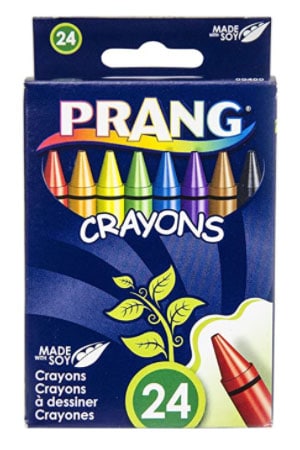 Prang Crayons. These are a bit softer than other crayons so they sometimes look like oil pastels. They also have a some nice brown shades that Crayola does not have unless you buy their larger boxes.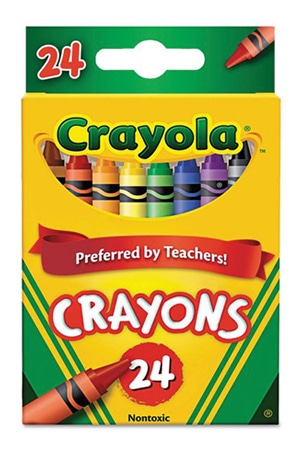 Crayola Crayons. The reliable brand that always works well. The 24 pack has some of my favorite golden orange and yellow colors that seem a bit richer and warmer than the ones Prang has.
DIRECTIONS
Time needed: 45 minutes.
How to Draw a Lego
Draw a square head.

Round the corners, and erase the old ones.

Draw the torso with rounded shoulders.

Add two sleeves.

Add two arms with circle hands.

Finish with pants OR …

… make the shirt into a dress and add legs.

Personalize with hair, face and something in the hand.

Trace with a marker and color.

Note: Keep details simple!
More related projects…