Looking for a penguin drawing easy enough for kinders? I'd recommend this side view penguin as it works with just some very basic shapes.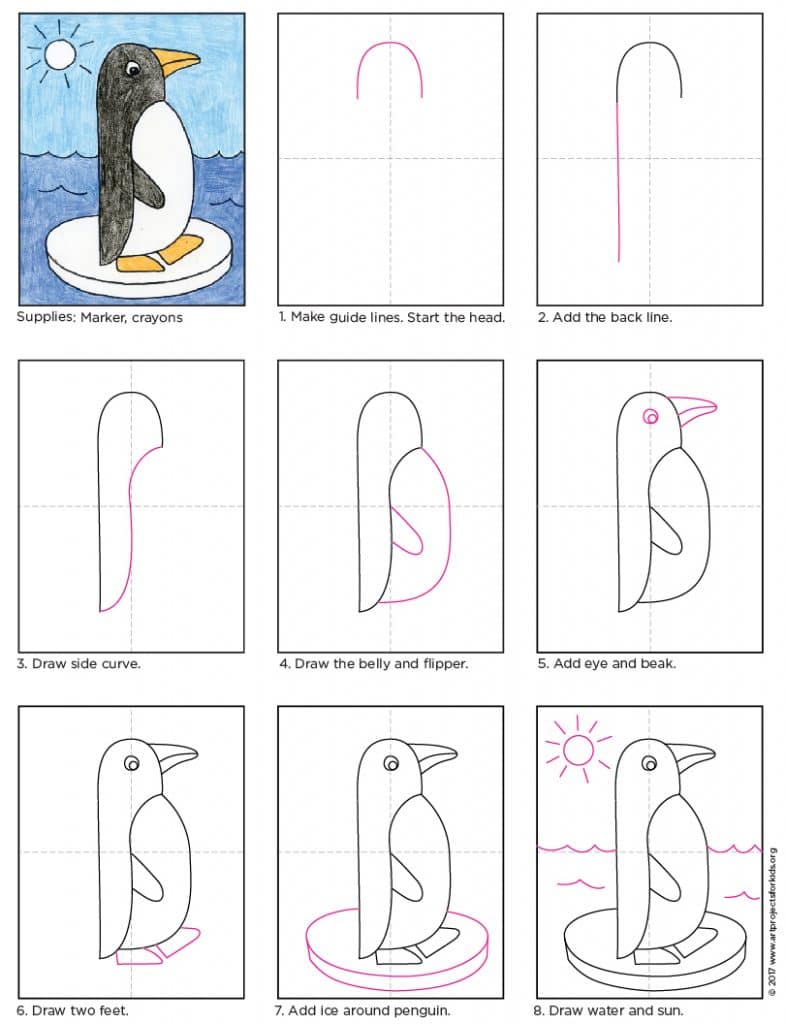 When kinder and first graders are first learning how to draw, the shapes need to be really simple, as in "draw an upside down U". Or "make a large J shape".
This penguin tutorial was designed to help students at just that drawing level, so it's perfect for early studies of penguin life, and what their surroundings look like.
A final tip? Do fold the paper twice to get the center guidelines shown. They really help students gauge the center of the paper, instead of just guessing.
MATERIALS
*The above product links are a referral. If you click through and take action, I'll be compensated a small amount, at no extra expense to you.
DIRECTIONS
Time needed: 1 hour.
How to Draw a Penguin
Make guidelines. Start the head.

Continue the back line.

Draw the side curve.

Draw the belly and flipper.

Add eye and beak.

Draw two feet.

Add ice around penguin.

Draw the water and the sun.

Trace and color with crayons.