Looking for a penguin drawing easy enough for kinders to take on? Try this profile view as it works with just some very basic shapes.
When kinder and first graders are first learning how to draw, the shapes need to be really simple, as in "draw an upside down U". Or "make a large J". In the beginning, it's all about mastering shapes.
A helpful tip? Do fold the paper twice to get the center guidelines shown with the dashed lines. They really help students gauge the center of the paper, instead of just guessing.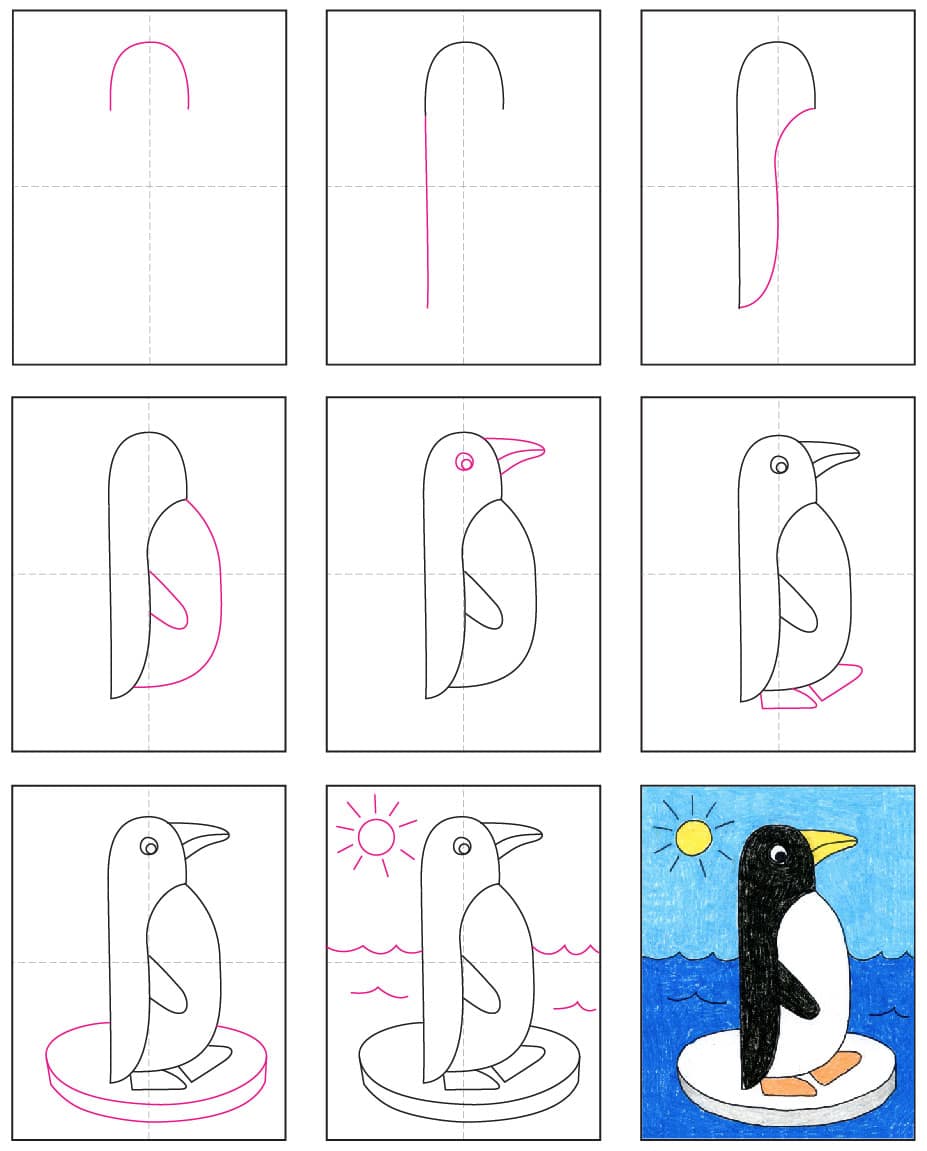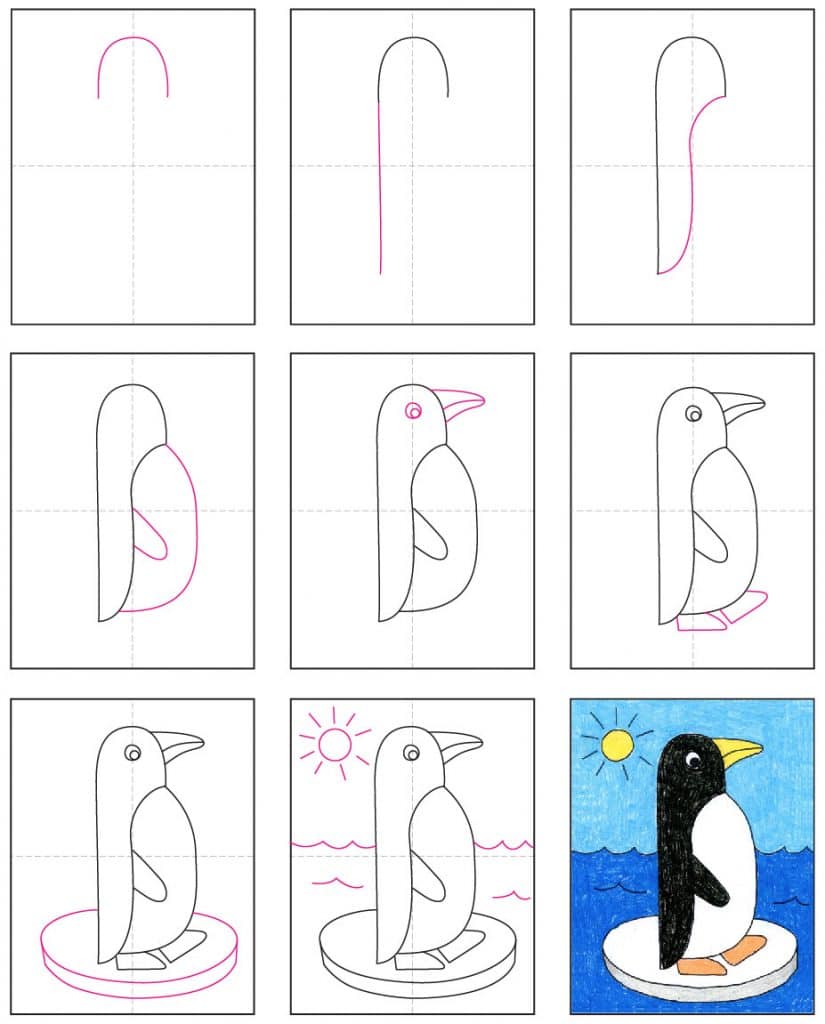 MATERIALS
Easy Penguin PDF (see above)
Drawing paper
Black marker
Crayons
DIRECTIONS
Time needed: 1 hour.
How to Draw a Penguin
Make guidelines. Start the head.

Continue the back line.

Draw the side curve.

Draw the belly and flipper.

Add eye and beak.

Draw two feet.

Add ice around penguin.

Draw the water and the sun.

Trace and color with crayons.
More Cute Animal Drawing Projects