Easy How to Draw Paul Klee Castle and Sun Art Project Tutorial
Below you'll find an easy step-by-step tutorial for how to draw Paul Klee Castle and Sun Art Project and a Paul Klee Coloring Page. You can mix some shape practice into your art history lesson.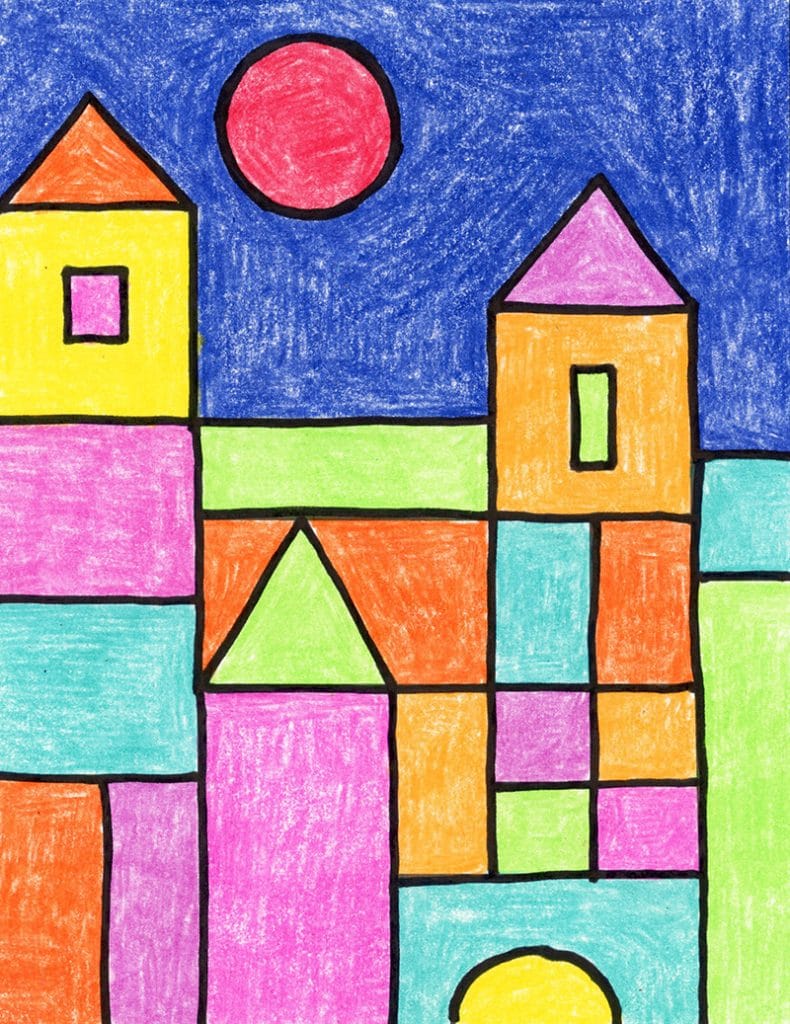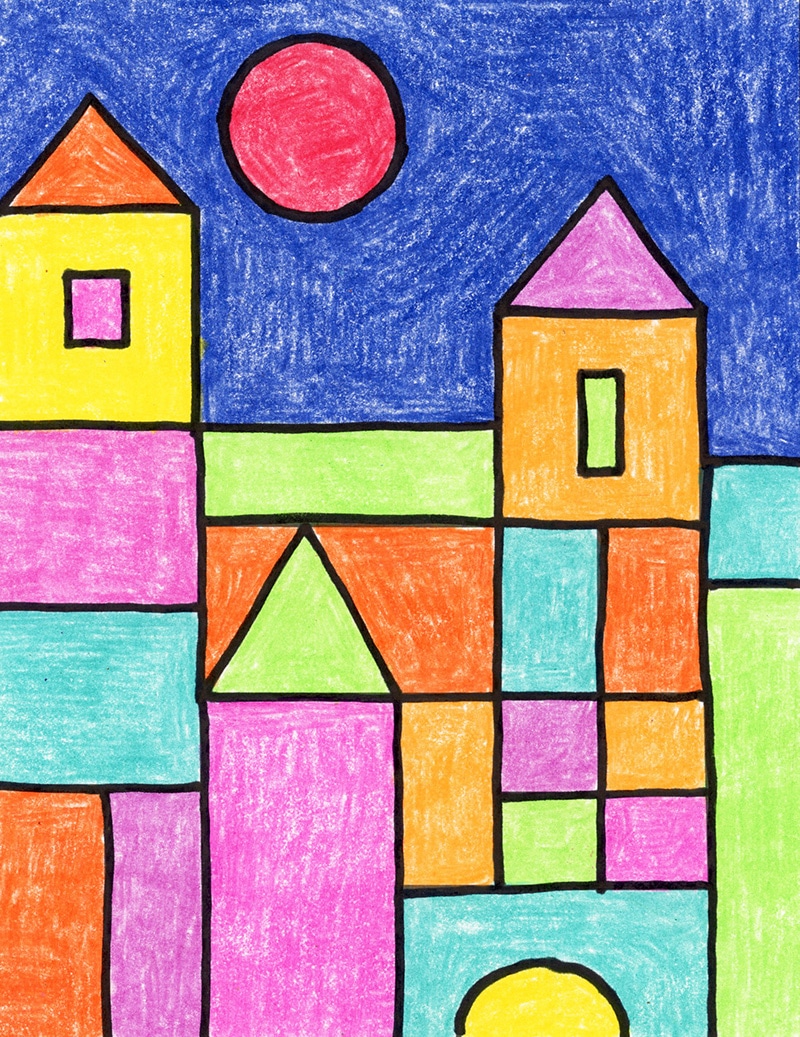 This Paul Klee Castle and Sun art project was inspired by his famous Castle and Sun painting. It's the perfect work of art for young artists to imitate as the idea of making a city out of basic lines and shapes is so easy to imitate.
Paul Klee was a Swiss-German artist who became one of the most famous painters of the 20th century. He, along with Picasso, were the first to contribute to a form of art that came to be known as "abstraction". He made over 10,000 paintings, drawings and etchings in his lifetime and his work has been exhibited all over the world.
Join "The Daily Draw" below to get this free download!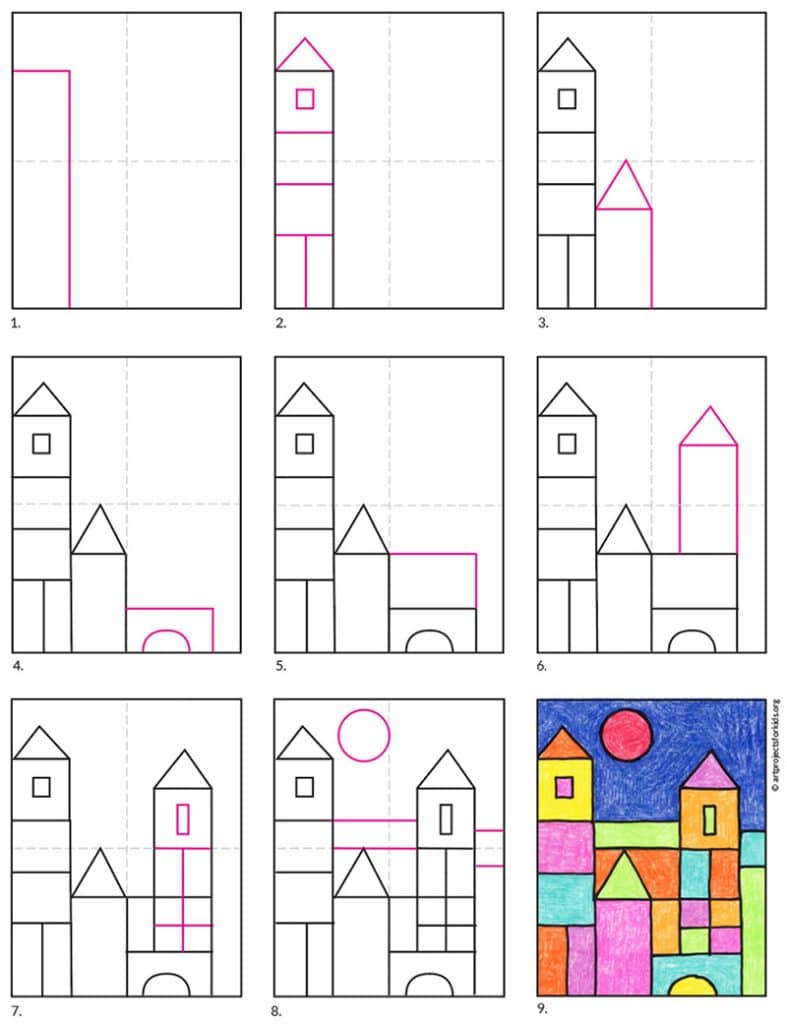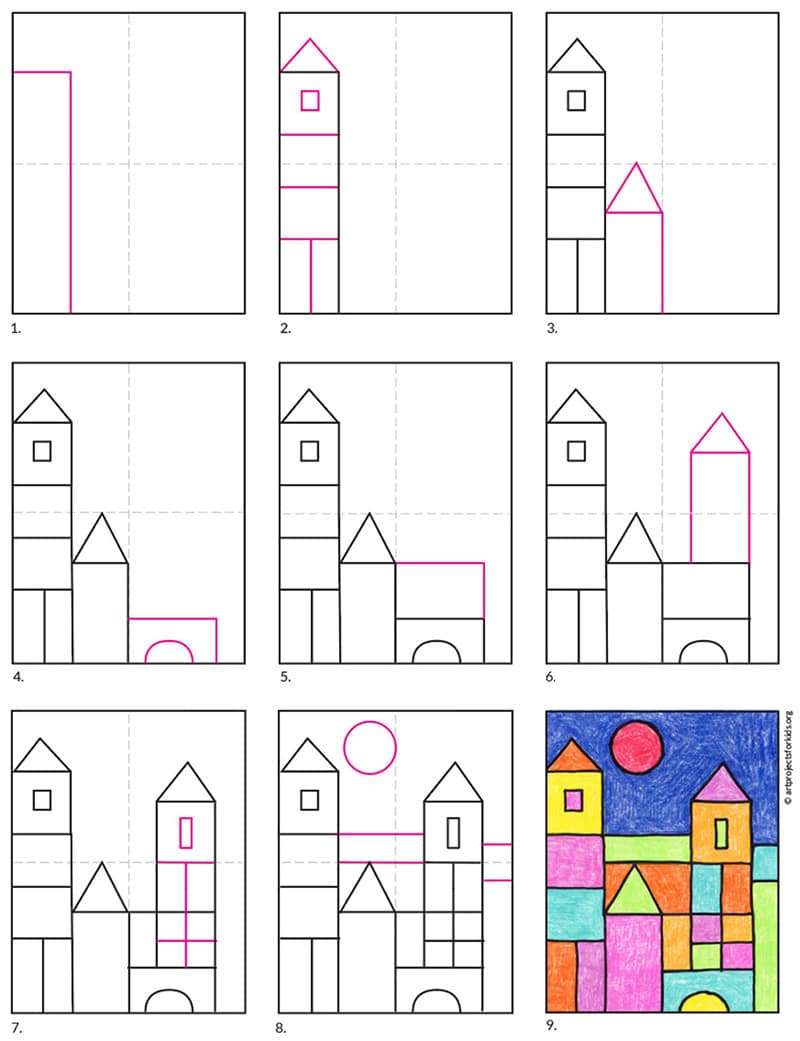 Paul Klee City and Sun Coloring Pag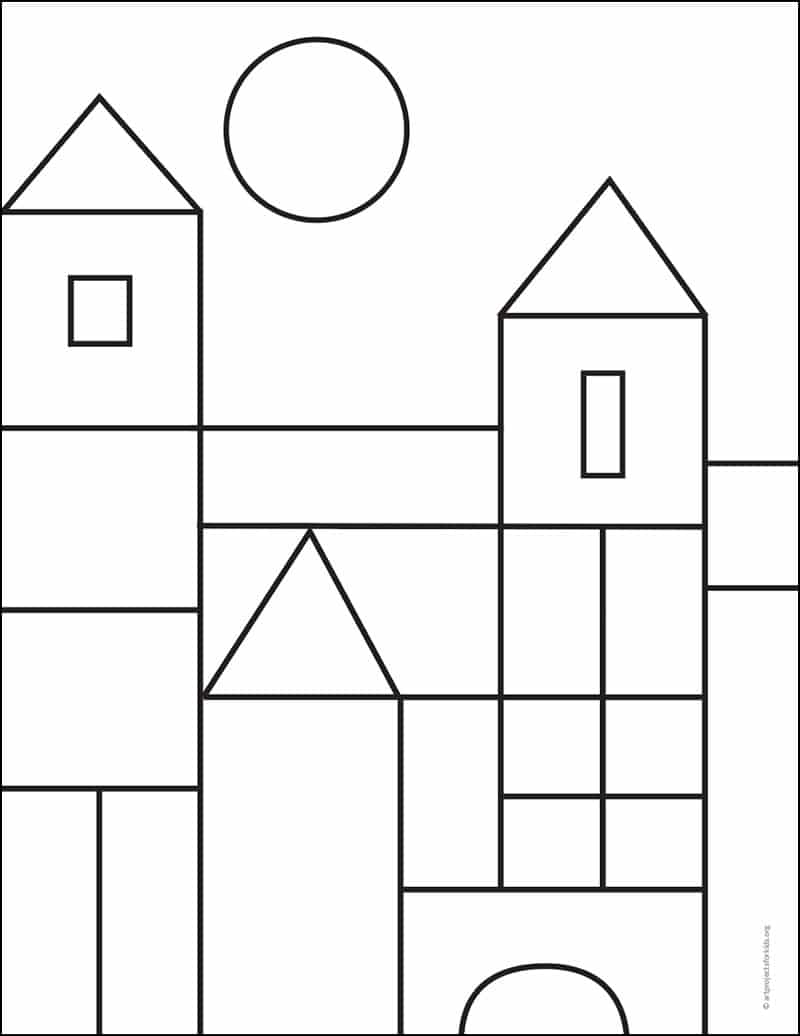 Paul Klee City and Sun Tracing Page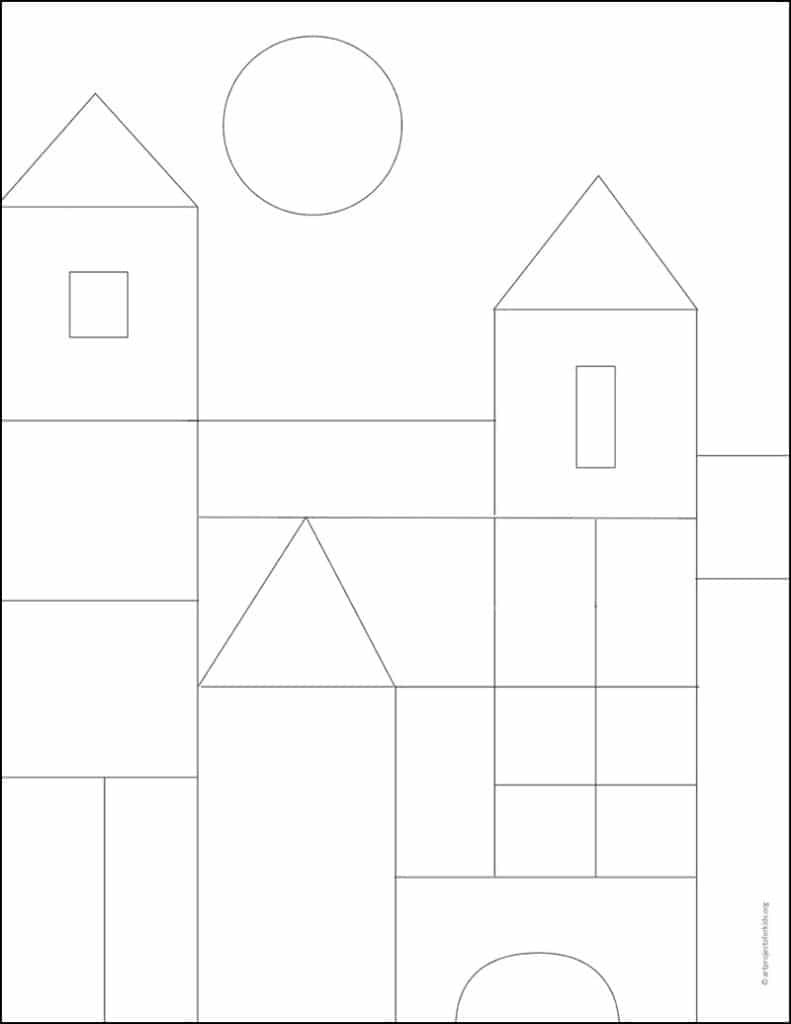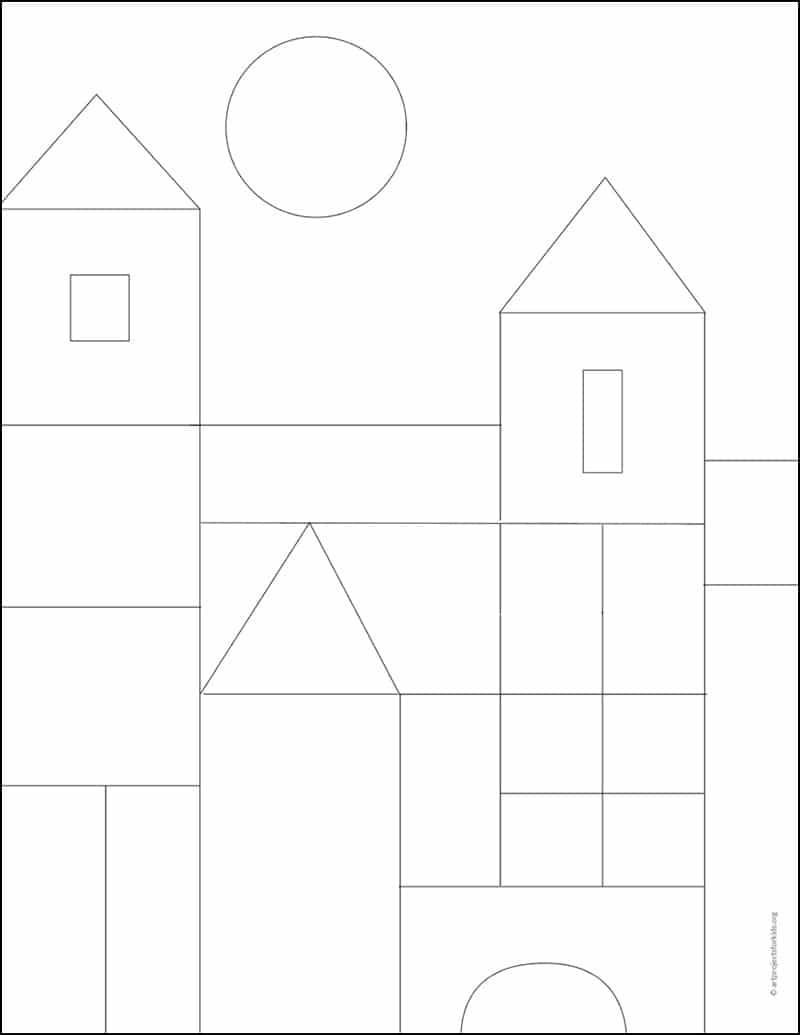 Paul Klee Castle Painting Coloring Page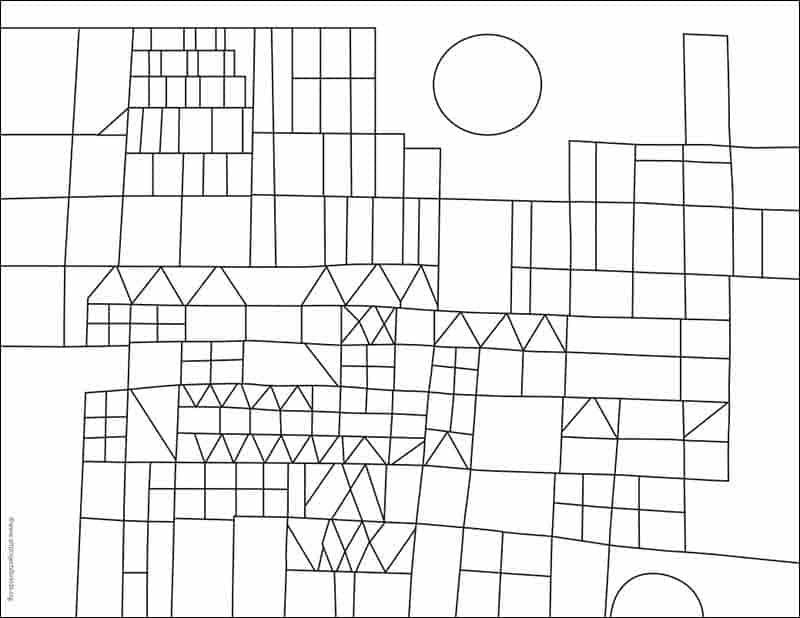 Materials for Paul Klee Art Project
Drawing Paper. This is the good stuff you can buy in bulk for a good price.
Pencils. I like how this brand always makes nice dark lines.
Black Marker. A permanent marker will give you a dark black color.
Note: All of the above are Amazon affiliate links.
Directions for Paul Klee Castle and Sun
Time needed: 45 minutes.
Draw a City like Paul Klee
Draw a tall rectangle.

Add a triangle roof, window and floors.

Draw a smaller building to the right.

Draw a small bridge shape.

Add another floor on top.

Stack a tower on the top of the floor.

Add a rectangle window and floor lines.

Connect some buildings with horizontal lines. Add a circle sun.

Trace with a marker and color.
More Art History Themed Projects