Learn how to draw a Christmas Teddy Bear with this easy step by step tutorial. His simple body is great for younger artists to try out.
Christmas Teddy Bear Drawing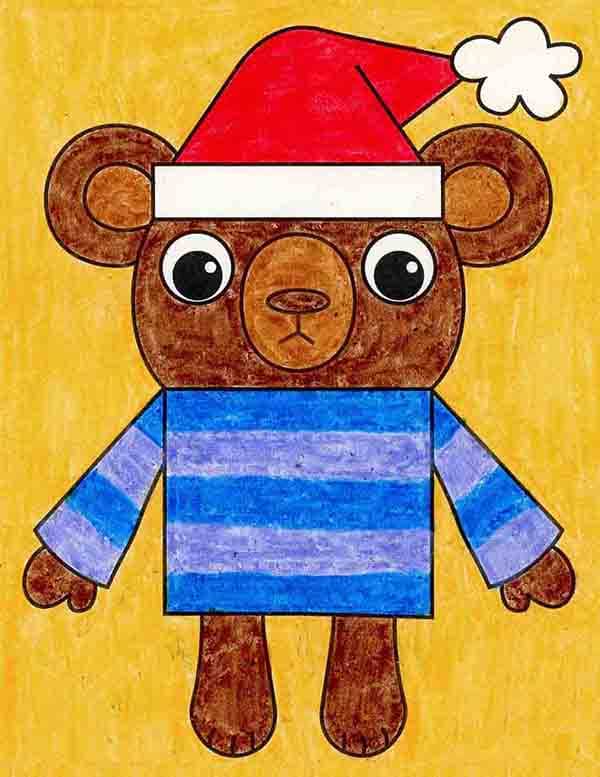 Teddy Bears come in all shapes and sizes, and all different body poses too. The most familiar may be the one that is sitting and has outstretched arms.
For young students that are just learning how to draw though, this simple version of one that is just lying flat might be easier to get started. By starting with a large square and then adding the head above, and simple arms and legs below, students can concentrate on making the face just the way they want.
Use Button below to Download a PDF Tutorial
Pin me to Your Pinterest Board!
Christmas Teddy Bear Coloring Page
Materials for Christmas Teddy Bear Drawing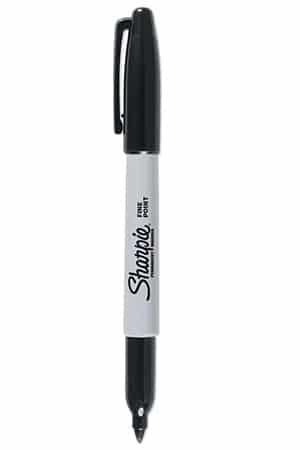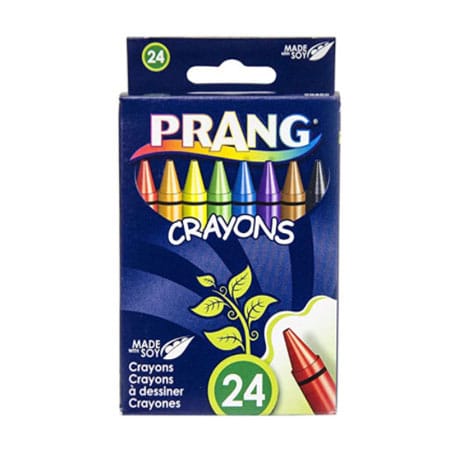 Step by Step Directions for Christmas Teddy Bear Drawing
Time needed: 25 minutes.
How to Draw a Teddy Bear
Draw a square.

Add head and band above.

Draw the simple hat.

Add two matching ears.

Draw the nose and mouth.

Add two matching eyes.

Draw two simple arms.

Add two legs below.

Trace with marker and color.