Below you'll find an easy step-by-step tutorial for how to draw Santa and a Santa Coloring Page. It's an easy way to draw him, especially it's the first time!
Santa Claus Drawing
The great thing about learning how to draw Santa Claus, is that pretty much every child already has an idea of what he looks like. They all know he has a white beard, bright red suit, and black belt and boots. Older and newer versions may vary a bit, but those features are almost always there.
Students that are just learning how to draw though, can really benefit from an example of how all those things go together. How does the beard overlap the suit? What about the hands? And how do you draw the white trim that is everywhere?
This Santa tutorial includes easy ways to draw all those features, and keeps them simple and symmetrical. It's the best way for new artists to draw a complete body. Drawing a Santa that is walking or holding things can come later on, after this one is accomplished. Smaller steps that help students feel more confident in their abilities is always a good way to get started.
Use Button below to Download a PDF Tutorial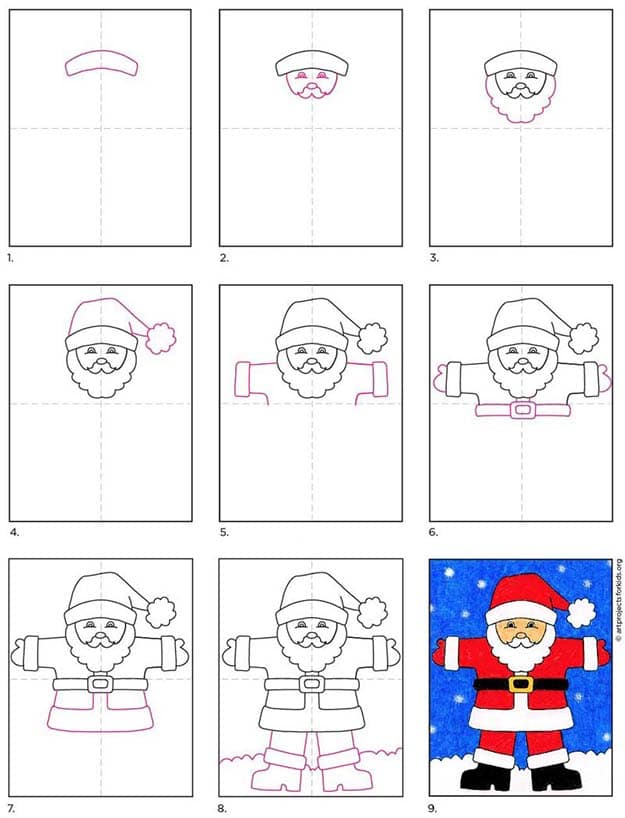 Santa Claus Coloring Page
How to Draw Santa's Face
Use the Button below to Download a PDF Tutorial
Pin me to Your Pinterest Board!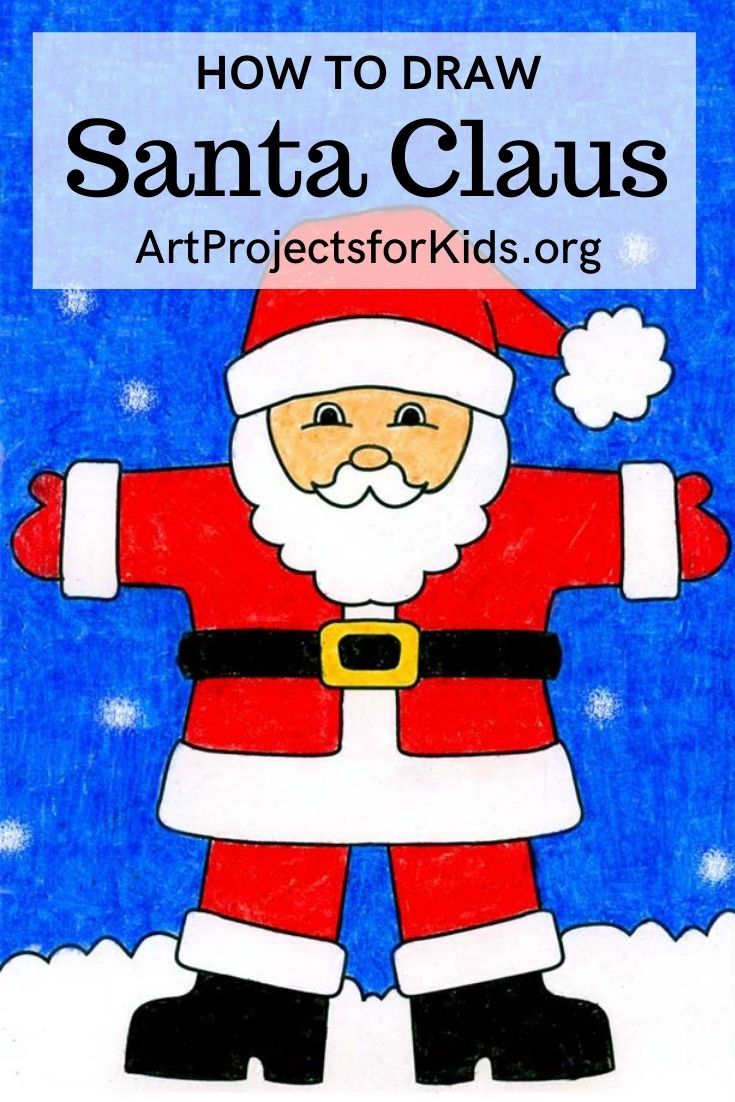 Santa's Face Coloring Page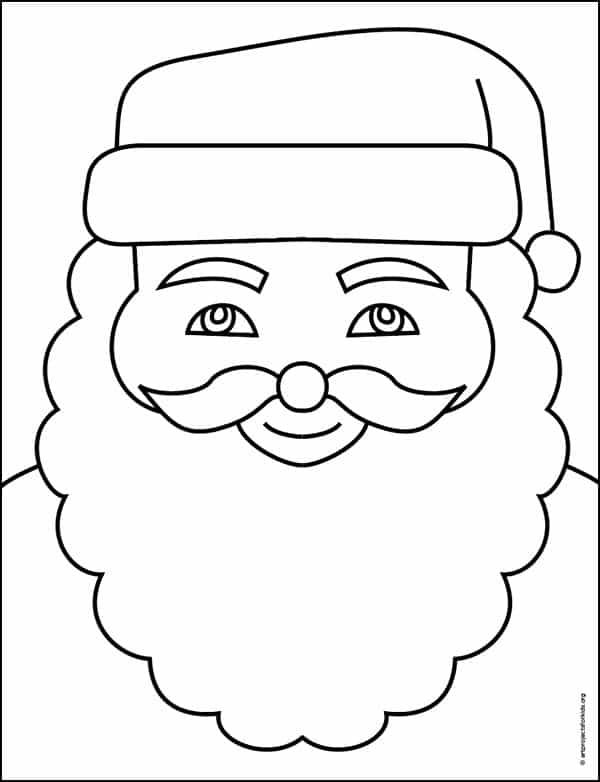 How to Draw a Santa Claus Materials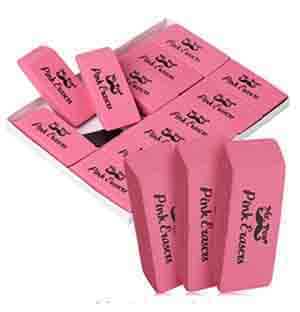 Eraser. Large ones you can hold in your hand do a much better job than just the pencil tip erasers, especially when erasing leftover pencil lines after tracing.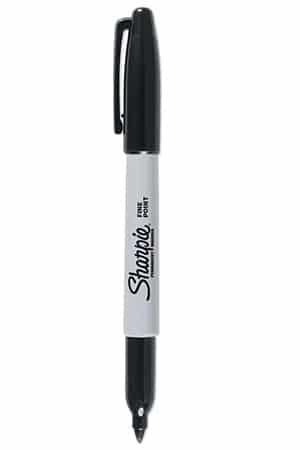 Black Sharpie Marker. These fine point permanent marker pens make nice black outlines, have a good tip for coloring, and never bleed when they get wet. Use them with good ventilation and add extra paper underneath to protect your tables.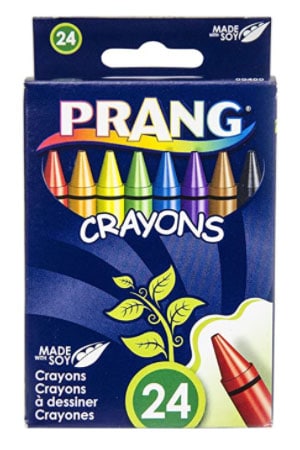 Prang Crayons. These are a bit softer than other crayons so they sometimes look like oil pastels. They also have a some nice brown shades that Crayola does not have unless you buy their larger boxes.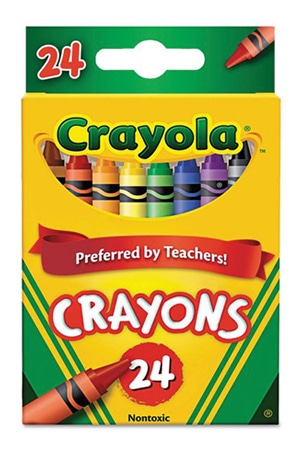 Crayola Crayons. The reliable brand that always works well. The 24 pack has some of my favorite golden orange and yellow colors that seem a bit richer and warmer than the ones Prang has.
Directions for How to Draw Santa Claus Step by Step
Time needed: 30 minutes.
How to Draw Santa Claus
Start the hat band.

Add the face below, leaving space for the beard.

Draw the beard around the face.

Add a hat above the band.

Draw the sleeves with cuffs.

Add mittens ad belt.

Finish the suit below the belt.

Add pants, boots and snow.

Trace with marker and color.
See my Free Gallery of over 700 Projects