Learn how to draw Sonic the Hedgehog from the famous video game series. A step by step guide makes it easy to draw his oversized features.
Sonic Drawing
Sonic the Hedgehog is the title character and the star of the Sonic the Hedgehog video game series published by Sega, as well as numerous spin-off comics, animations, and other media. He is a blue hedgehog who can run at supersonic speeds and curl into a ball, primarily to attack enemies and collect gold rings.
Now fans of Sonic have an easy tutorial to help them draw all his many details. His cool cartoon eyes, hairline and clothes are all important to his very unique cartoon look. None of those features are hard to draw by themselves, but it helps to a have guide to put them all in the right places. Especially when you are drawing someone who never seems to stop moving!
Use the Button below to Download a PDF Tutorial
Save me to your Pinterest Board!
Sonic Coloring Page
Materials for How to Draw Sonic
Black Sharpie Marker. These fine point permanent marker pens make nice black outlines, have a good tip for coloring, and never bleed when they get wet. Use them with good ventilation and add extra paper underneath to protect your tables.
Prang Crayons. These are a bit softer than other crayons so they sometimes look like oil pastels. They also have a some nice brown shades that Crayola does not have unless you buy their larger boxes.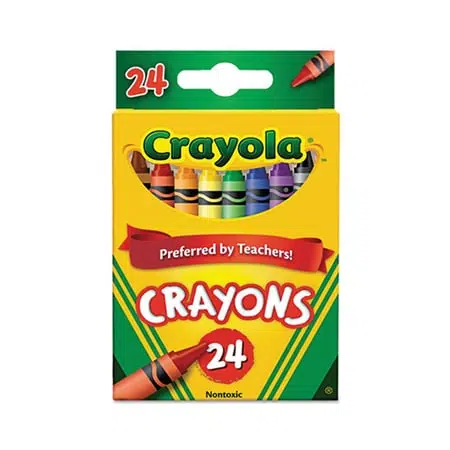 Crayola Crayons. The reliable brand that always works well. The 24 pack has some of my favorite golden orange and yellow colors that seem a bit richer and warmer than the ones Prang has.
Directions for How to Draw Sonic
Time needed: 55 minutes.
How to Draw Sonic
Draw a large circle.

Add a smaller circle below.

Draw two legs with socks.

Add shoes with stripes below.

Draw the arms and tops of gloves.

Add the gloves below.

Draw two ears and mouth.

Add the eyes, hairline and belly edge.

Trace with a marker and color.
More Fun Cartoon Drawing Projects