Easy Earth Day Art Activity and Earth Day Coloring Page
Below you'll find an easy Earth Day Art Activity and an Earth Day Coloring Page. Print, color and tape this mini mural together to share your love of our beautiful planet!
Free Mini Earth Day Mural Template
To make your own Earth Day art activity, just download the PDF template below, color and tape the pages together as shown. The download includes all the instructions you need. Make as many as you want and share your love of our planet!
Earth Day was founded in 1970 as a day of education about environmental issues. Earth Day 2021 will occur on Thursday, April 22, the holiday's 51st anniversary. This holiday is now a global celebration that's sometimes extended into Earth Week, a full seven days of events focused on green living.
Earth Day was the brainchild of Senator Gaylord Nelson and inspired by the protests of the 1960s. It began as a national teach-in about our environment. April 22 was chosen as the official annual day to maximize the number of students that could be reached on campuses. By raising public awareness of pollution, Nelson hoped to bring environmental causes into the national spotlight.
Earth Day is now recognized worldwide to celebrate the importance of taking care of our planet. If you would like more ideas for how to commemorate this day in your classroom, or at home, check out this recommended resources page full of earth day activities, lessons, and quizzes for kids.
Use the Button below to Download this PDF template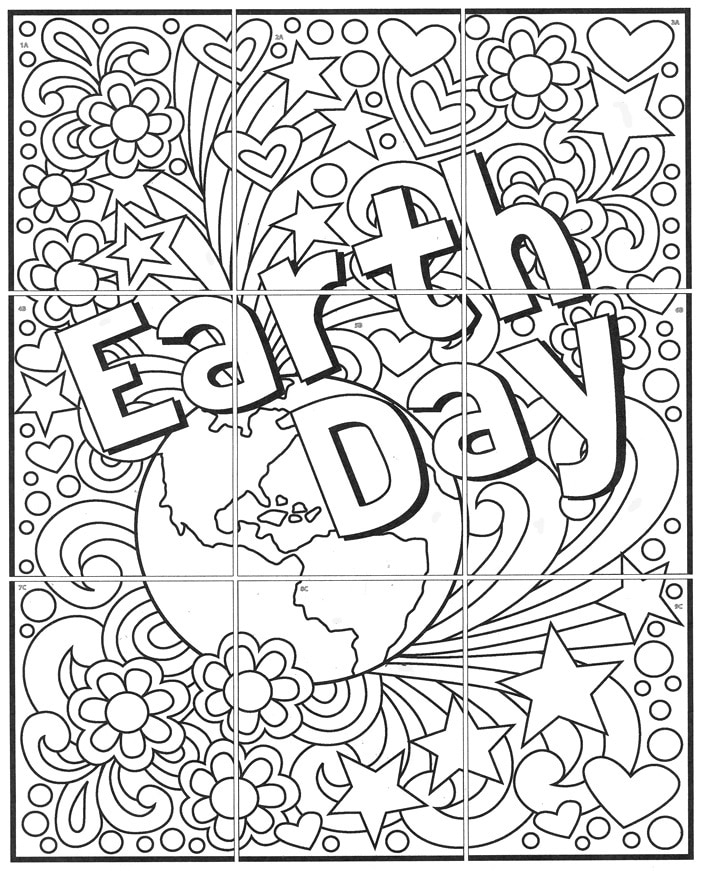 Materials for Earth Day Project
Heavy paper

Markers or crayons
Directions to make Earth Day Art
Time needed: 1 hour.
How to make an Earth Day Art Mural
Print out all of the pages.

Trim the paper to the edge of the art.

Write the number of the page on the back of the paper (for assembly)

Have each student color a page.

Tape the mural together from the back side, or glue it to a larger sheet of paper.
Earth Day Coloring Page
Another Earth Day Art Project