Here's how to draw a bike, for kids that are interested in mechanical types of drawing. The world will always need more engineers and architects.
If you want to connect with the most students possible, try to include some mechanical drawing subject matter in your lessons somewhere along the way.
I've seen too many children who couldn't care less about drawing faces and flowers, spend hours making detailed cars, boats and houses. It's really good to let them know that this type of drawing, the one that uses another part of their brain, is available to them too.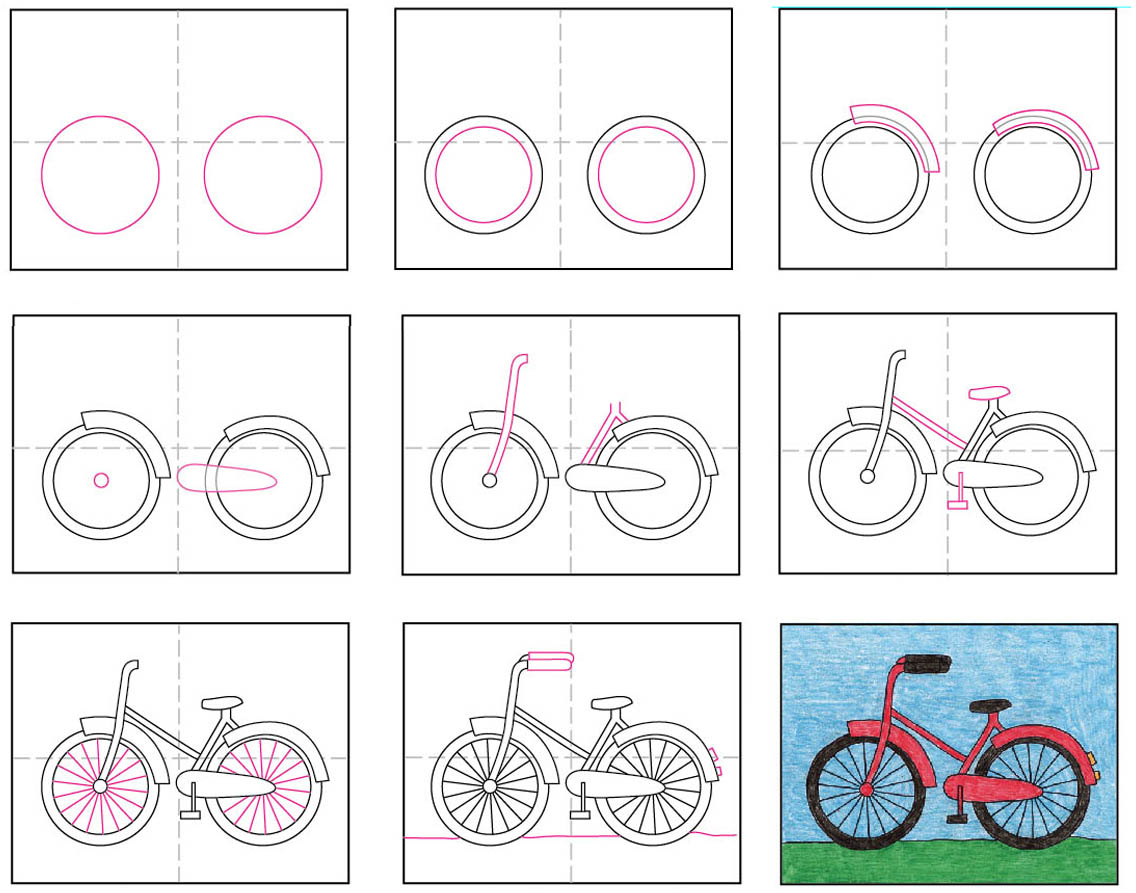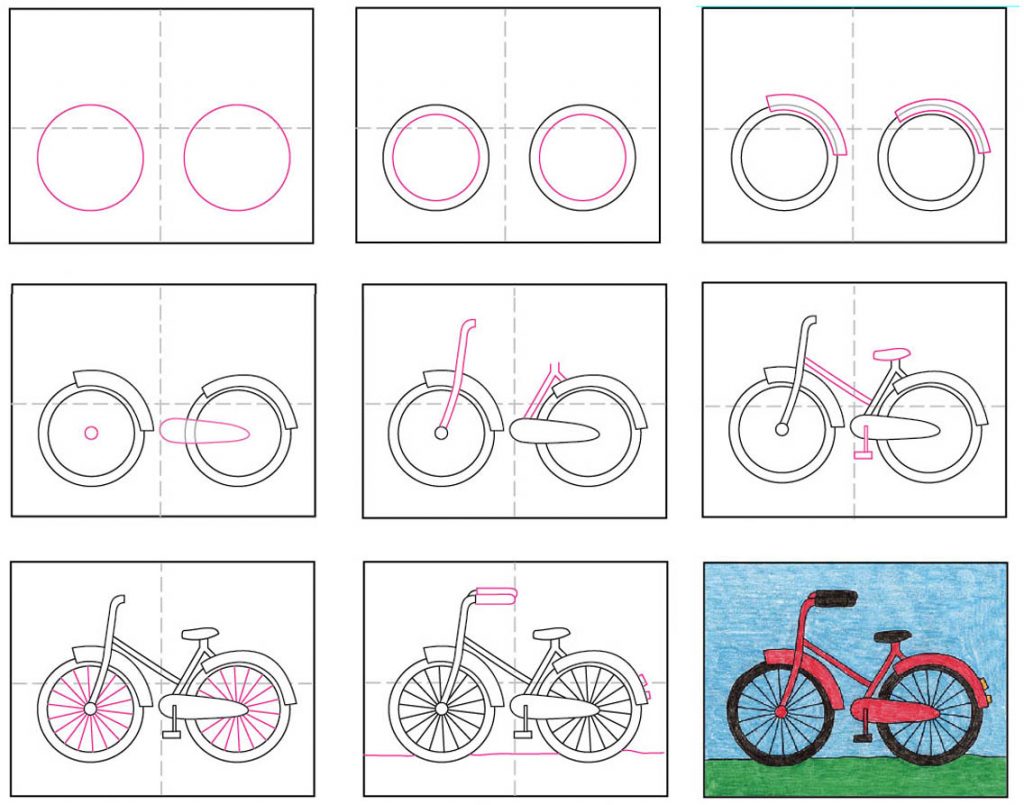 MATERIALS
Drawing paper
Black marker
Crayons
DIRECTIONS
Time needed: 1 hour.
How to Draw a Bike
Make guidelines. Draw two circles.

Draw inside circles.

Add fenders.

Add the details as shown.

Start the bike bars.

Add foot pedal, seat and bar.

Add handles, reflectors and ground line.

Trace with marker and color with crayon.
More Fun Transportation Projects