Easy How to Draw a Sailboat Tutorial and Sailboat Coloring Page
Below you'll find an easy step-by-step tutorial for how to draw a Sailboat and a Sailboat Coloring Page. The simplicity allows students extra time to color carefully to make all those colors pop.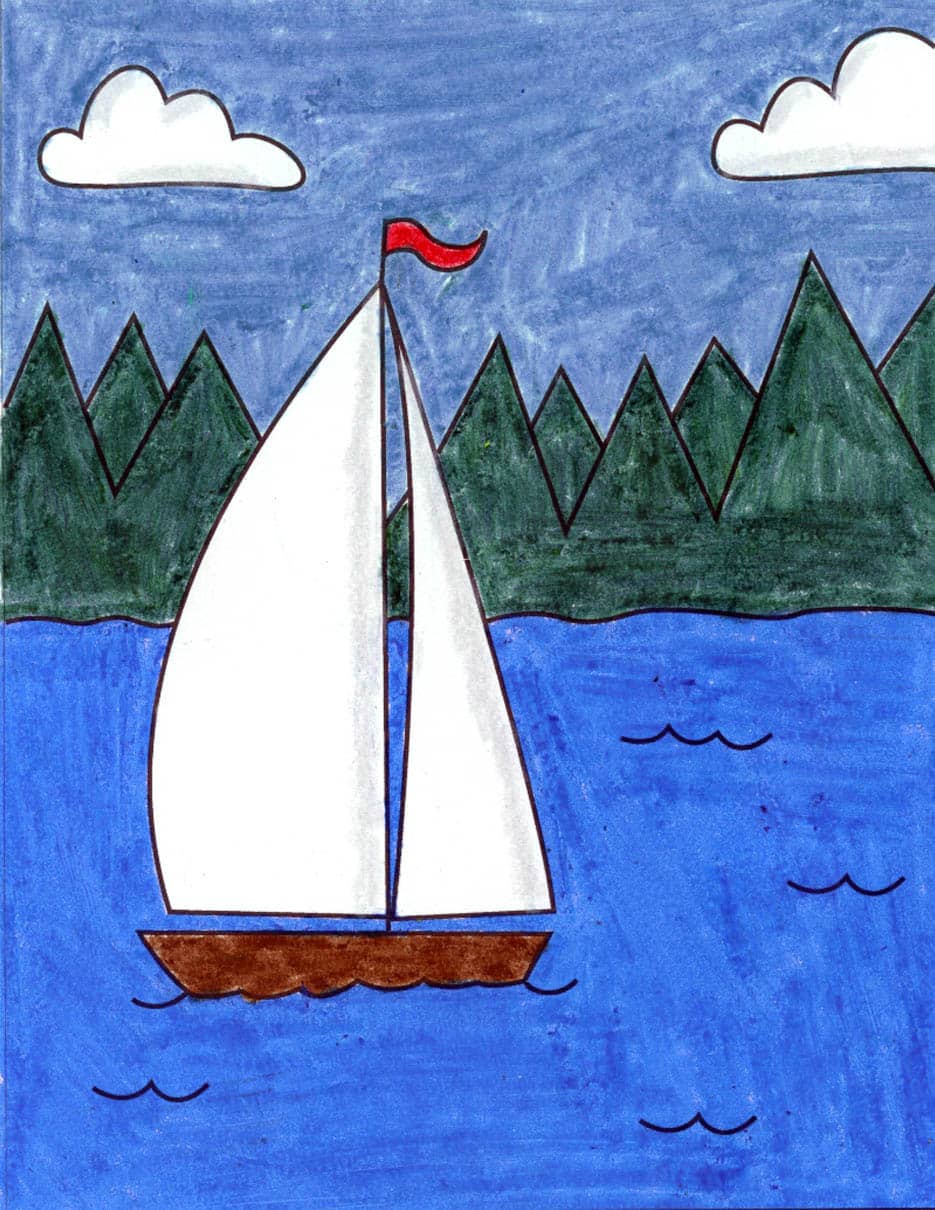 Use the Button below to Download a PDF Tutorial
This sailboat drawing started off years ago as a watercolor resist project, as it was so easy for students to draw. They could get the shapes down in no time, trace with a permanent black marker, add crayon texture lines to the water and trees, and then paint away. An example is included below. (Please note, those bright and pretty colors come from using real watercolor paper. It can be a bit pricey, but if you're working on something for a special occasion, it's worth it.)
To make things more flexible for non-painters though, I've made this version that just uses crayon. The super easy shapes still make it a good match for kinders and up, and the layering of the boat in front of the trees is good practice for young artists. It's the step that comes after drawing things side by side.
Sailboat Coloring Page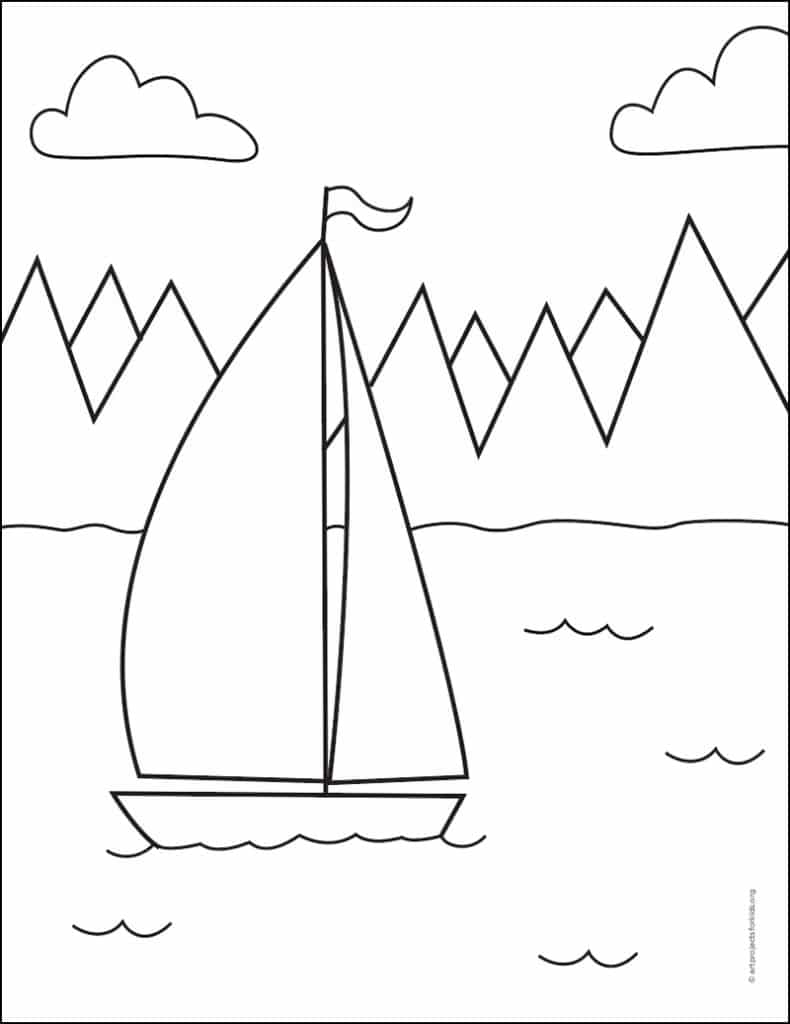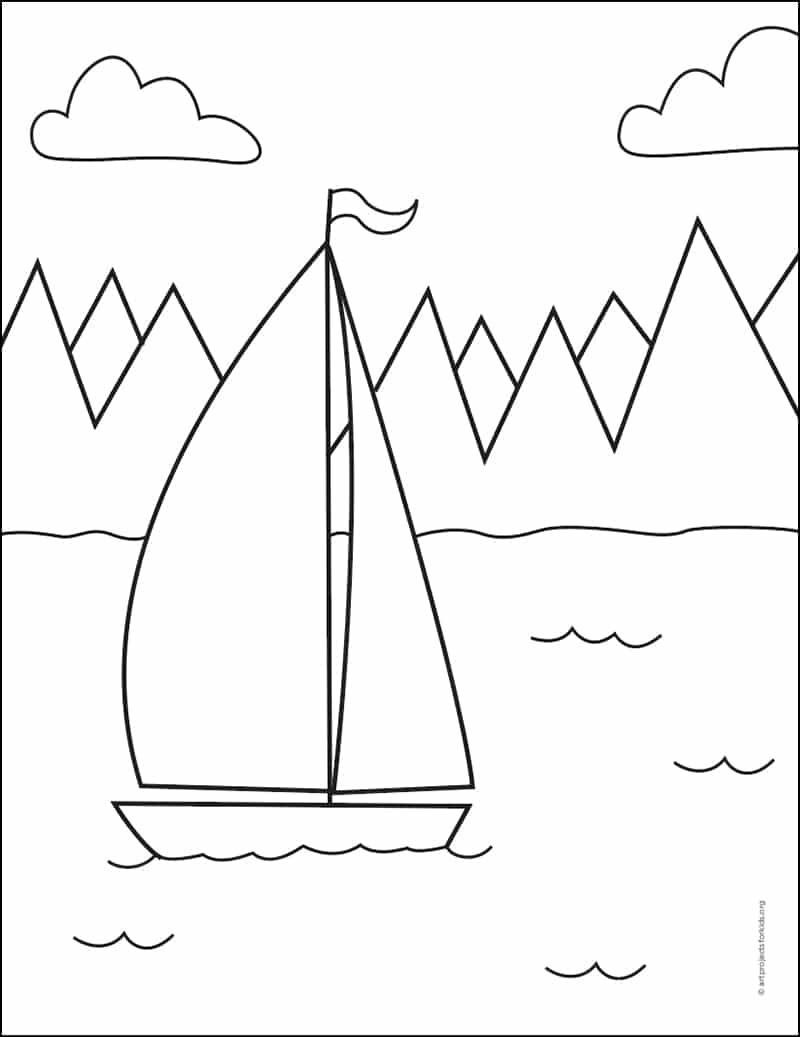 Sailboat Tracing Page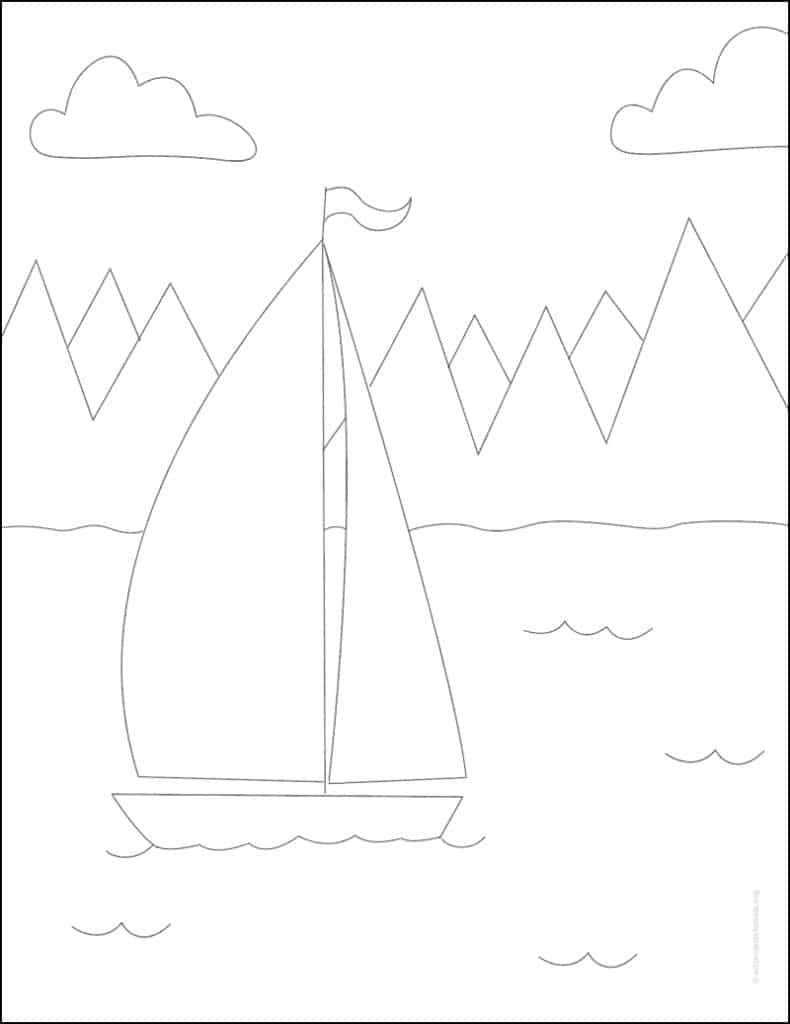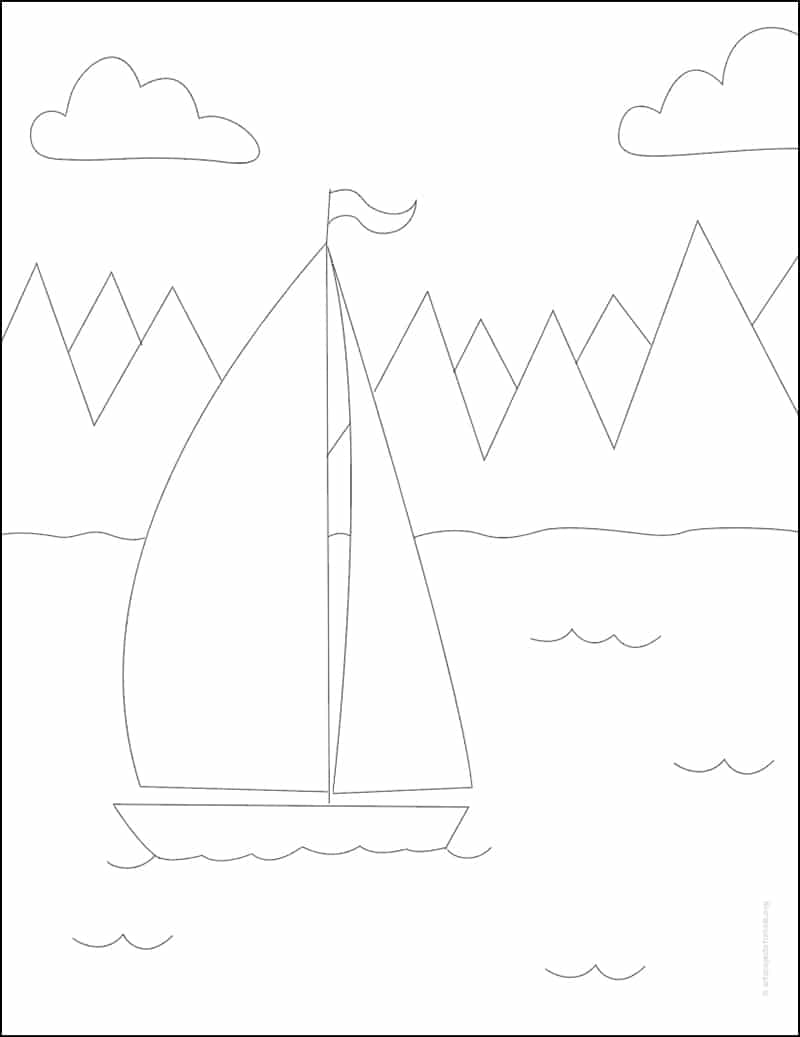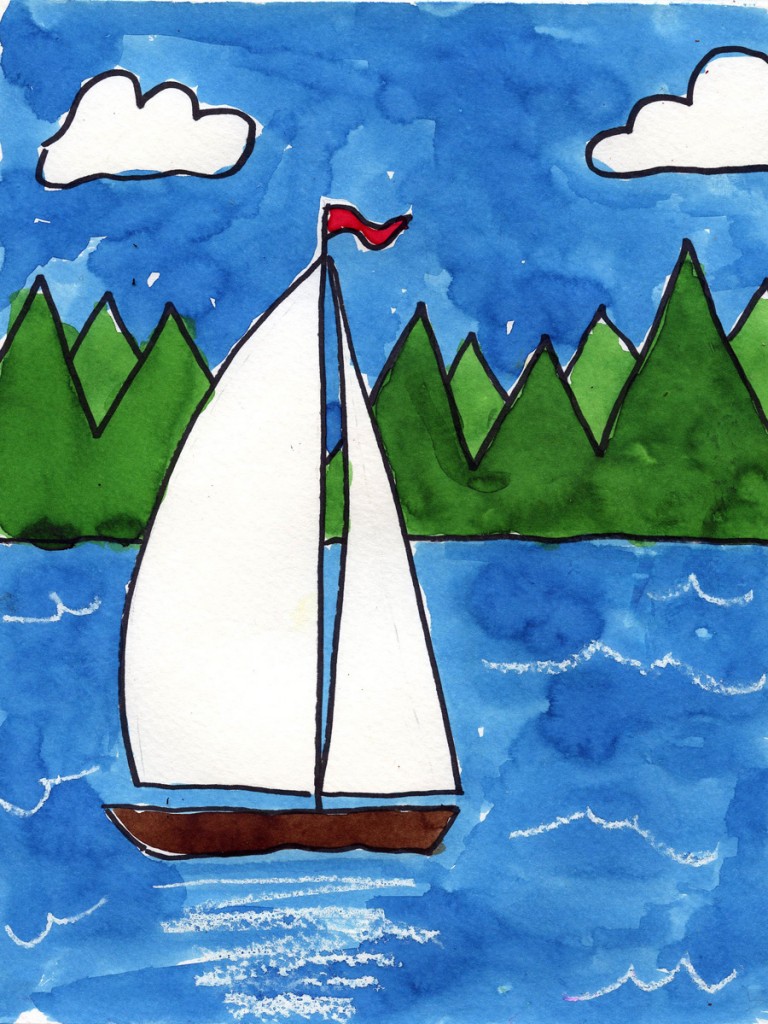 Materials to draw a Sailboat
Drawing Paper. This is the good stuff you can buy in bulk for a good price.
Pencils. I like how this brand always makes nice dark lines.
Black Marker. A permanent marker will give you a dark black color.
Note: All of the above are Amazon affiliate links.
Step by Step Directions for a Sailboat Drawing
Time needed: 17 minutes.
How to Draw a Sailboat
Draw wave of water and boat.

Add the left sail.

Draw the right sail.

Add a flag on the top.

Draw a horizon water line.

Add a simple zig-zag tree line.

Draw a second layer of trees.

Finish with waves and clouds.

Trace with marker and color.
Save me to your Pinterest Board!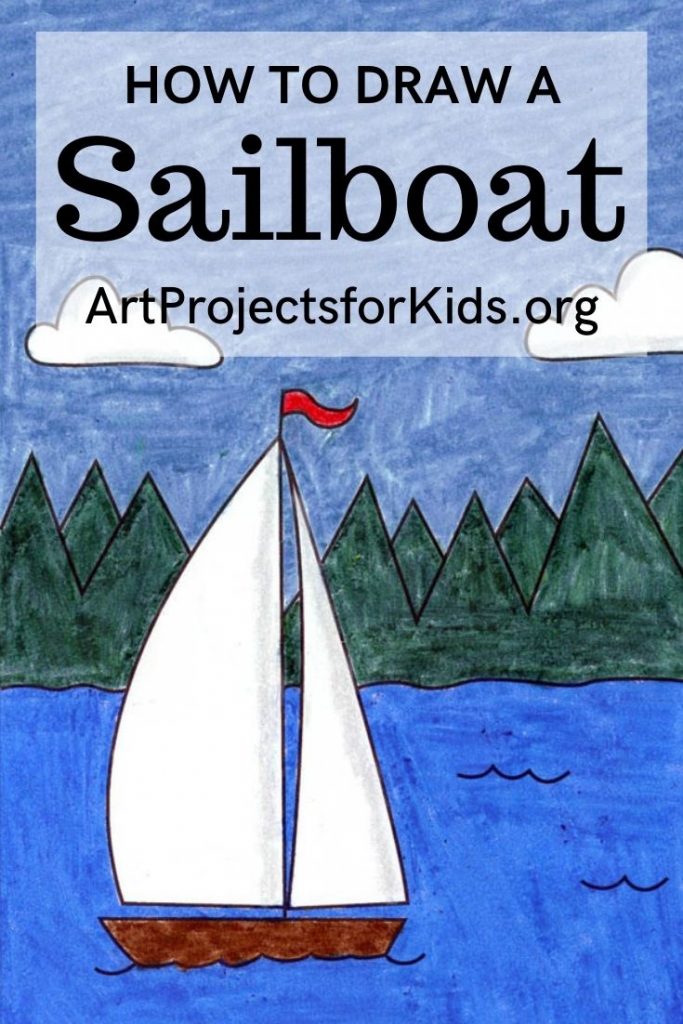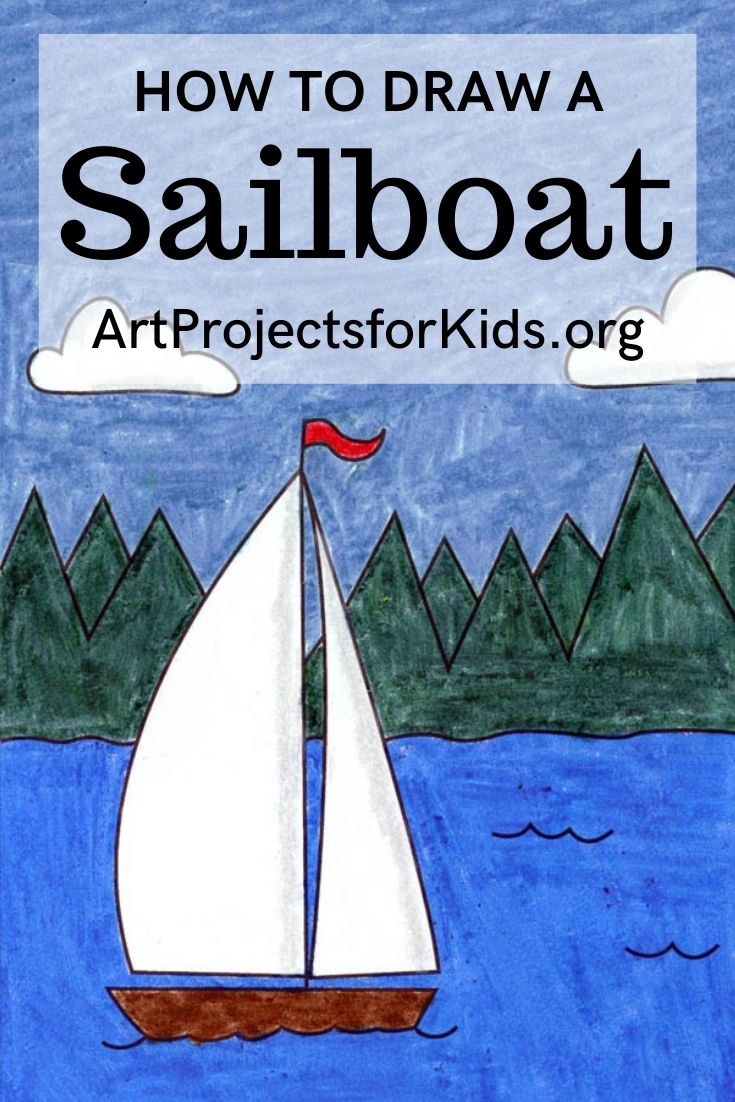 More Boat Drawing Projects