Learn how to draw a sailboat with this step by step tutorial, and then fill the background with watery blues and greens. Save white crayons for the waves.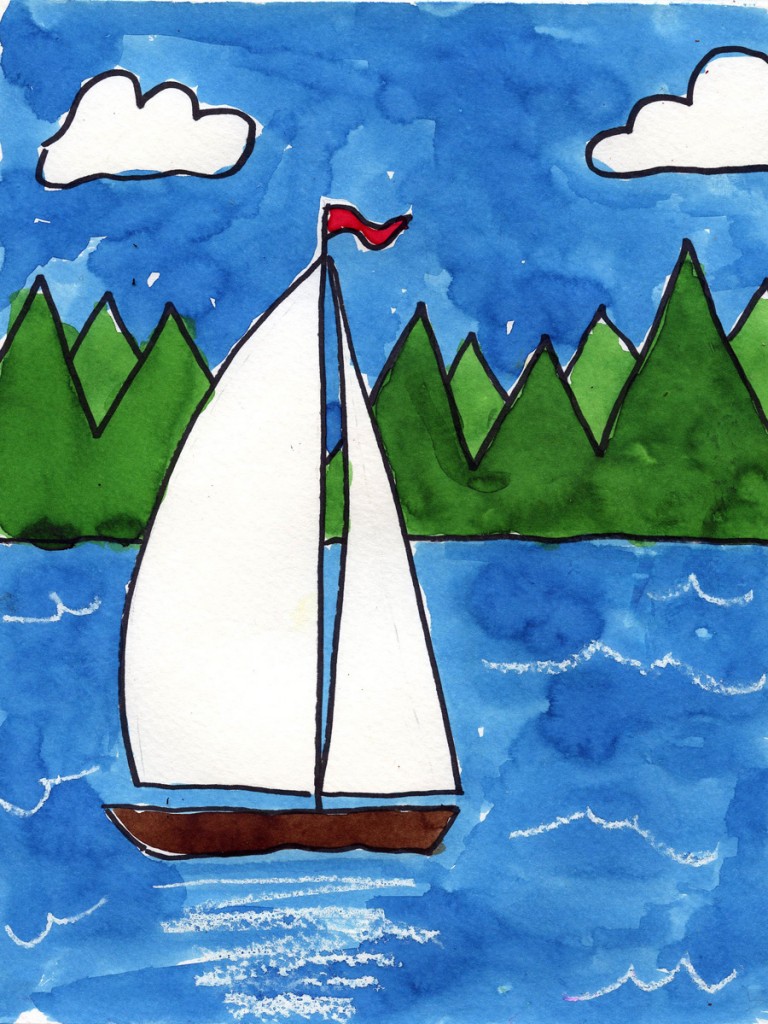 The green trees will separate the sky and the water, and if you add layers of paint to them, you can end up with lots of lovely shades of green. It's an easy way to learn about shading.
Word to the wise though, the shading really only works on real watercolor paper. It's the reason why it costs more than the regular paper.
If your budget doesn't allow for that, then crayons will make a good substitute as they can be used to layer and make different greens too.
MATERIALS
*The above product links are referrals. If you click through and take action, I'll be compensated a small amount, at no extra expense to you.
DIRECTIONS
Time needed: 1 hour.
Draw a Sailboat
Make guidelines. Draw the boat.

Add the left sail.

Draw a right sail and flag.

Draw a wavy water line.

Draw zig zag trees.

Add more trees in between.

Draw some clouds.

Trace with marker. Add white crayon lines.

Paint with watercolor paint.