Learn how to draw a flower and focus on all its radial beauty. It's the perfect time to see what happens when you try shading with two similar colors.
Flowers come in a huge variety of shapes and sizes, not to mention colors, so why not try out drawing just one really big that fills your paper for a change? I'm not sure what got Georgia O'Keeffe started painting hers, but the process will certainly help students focus of all those wonderful details, and give them plenty of room to do so too.
This tutorial will walk them through drawing a large flower with one ring of petals, and then a second ring behind. After they are all traced, it's the perfect time to see what happens if they use two similar colors (the definition of analogous) to fill each petal. It might end up looking shaded, or it might just look like a really cool multi-colored flower. Both are very pretty and fun results!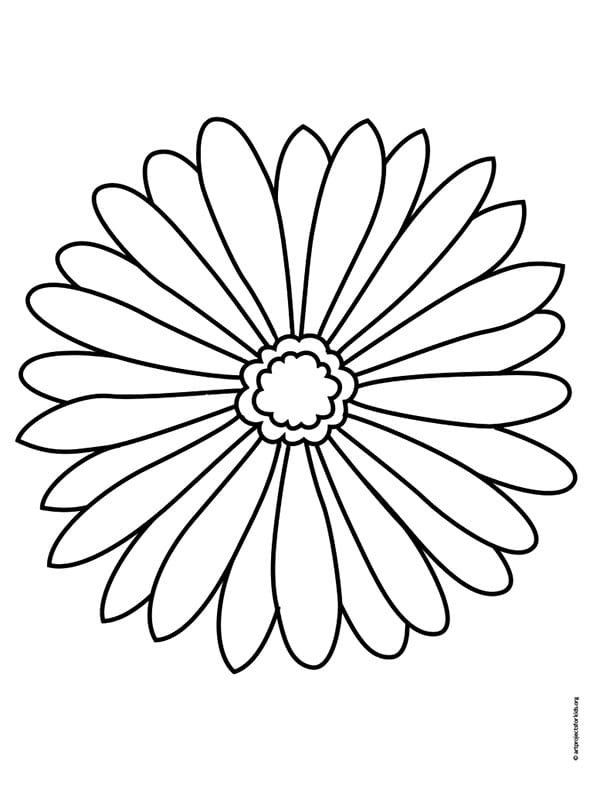 MATERIALS
Drawing paper
Black marker
Crayons
DIRECTIONS
Time needed: 35 minutes.
How to Draw a Flower
Draw a small flower center.

Add another flower around it.

Draw four petals a bit off center.

Start to fill in with more petals.

Add extra where needed.

Start filling in the back petals.

Continue, making each a little different.

Finish until there are no more gaps.

Trace with a marker and color.
More Fun Flowers to Draw