Once you learn how to draw a watering can, try filling it with a variety of spring flowers to make a colorful painting.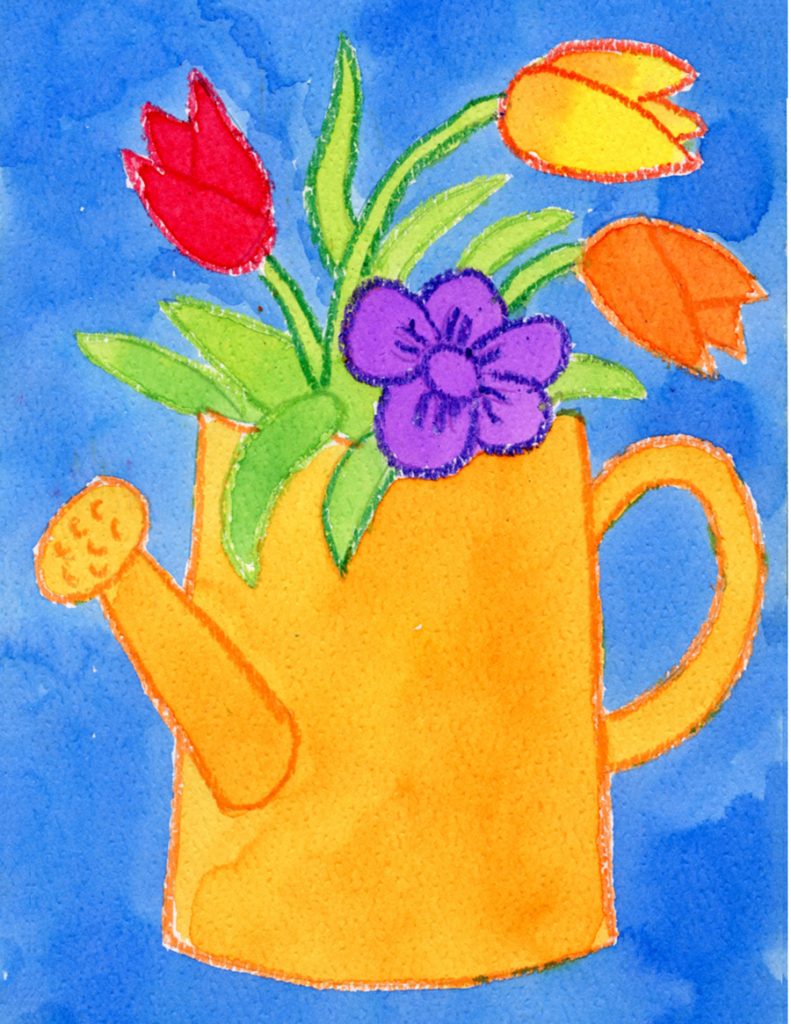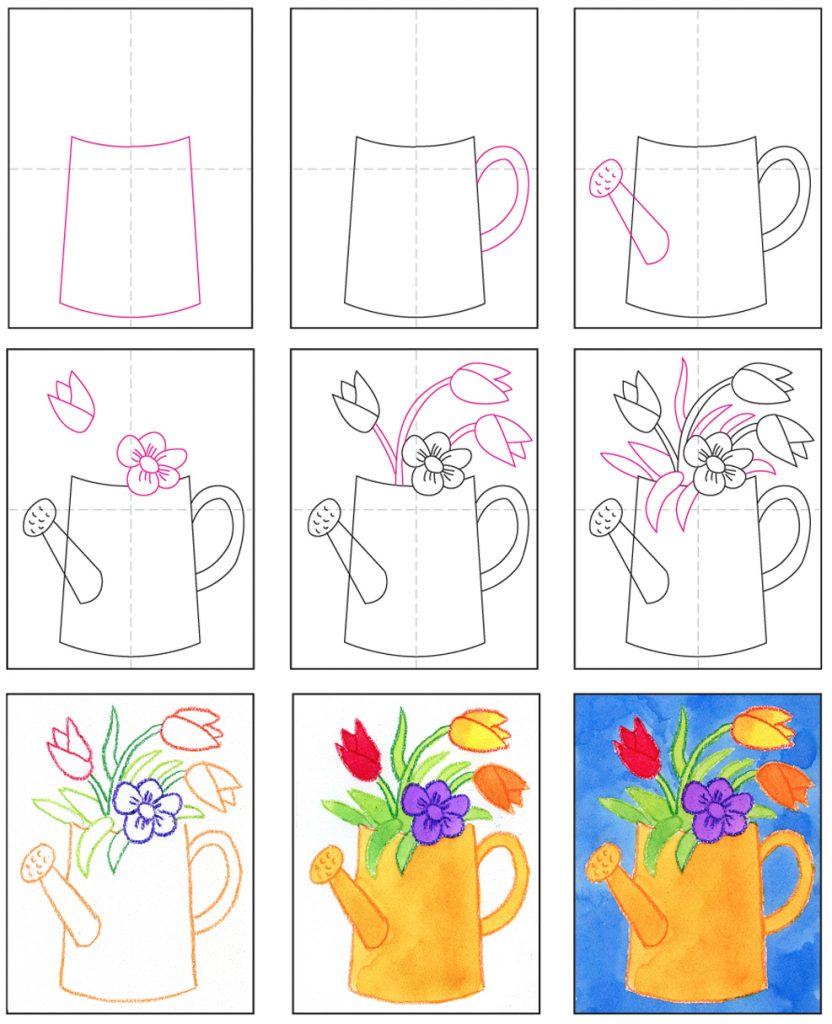 This drawing would look lovely in lots of different media (crayons, markers, oil pastels) just try to choose colors that contrast each other when you do.
The reason this orange watering can stands out so well from the blue background is because those two colors are opposite each other on a basic color wheel. Another way to say that is they are "complementary" colors.
The other complementary color combinations that you have to choose from are red+green or purple+yellow. Something to consider when you for those crayons or markers or paints.
MATERIALS
Watercolor paper
Crayons
Liquid watercolor paint
DIRECTIONS
Time needed: 1 hour.
How to Draw a Can
Make guidelines. Draw a can.

Add a handle.

Draw the water spout.

Draw two flowers.

Add more tulips and stems.

Fill the rest of the space with leaves.

Trace drawing with different colored crayons.

Fill with watercolor paint.

Paint the background a contrasting c0lor.