Learn how to draw a tulip and then turn it into a pretty still life arrangement of stems and leaves. The petals are the perfect place to try some color mixing.
Tulips are loved for their bright colors, but they have a background story to them too. Their name originates from the Persian word for turban, as they resemble a turban when in full bloom.
Did you know that the color of tulip blossoms also have symbolic meaning? Purple, not surprisingly, is seen as a symbol of royalty. Pink tulips are connected to happiness, self-confidence and positivity. White are sometimes used as a peace offering, and yellow a sense of achievement.
Every year in January, the city of Amsterdam celebrates National Tulip Day. On this day, tulip growers build a gigantic tulip garden and people are free to pick a bouquet for themselves at no cost. It marks the official opening of tulip season in the Netherlands.
This tulip tutorial will show students how to draw one in full bloom, like the larger flower on the right, and a smaller one that is still growing, like the one on the left. Tulip leaves are also rather distinct in that they are long with a kind of wavy edge. Colors of course, leave all kinds of options. Just be sure to have students press hard with their crayons to get the most vibrant hues possible.
Use the Button below to Download a PDF Tutorial
Tulip Coloring Page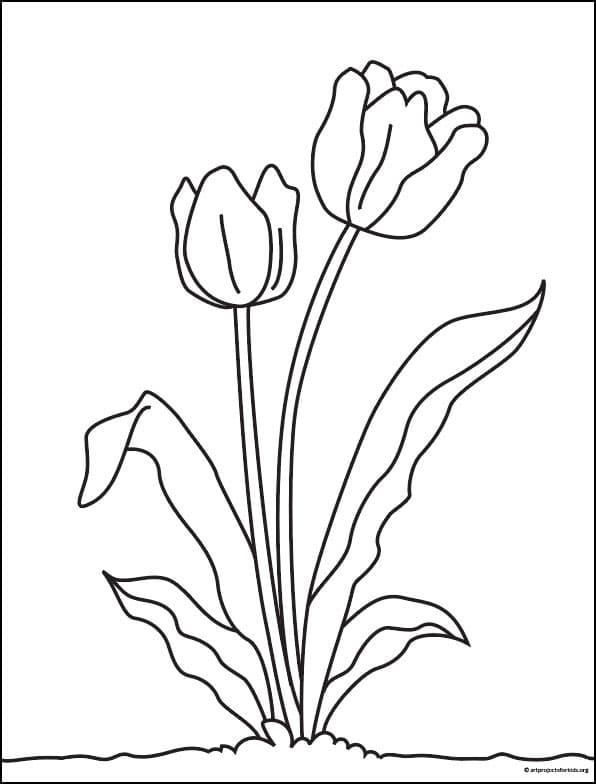 Materials for How to Draw a Tulip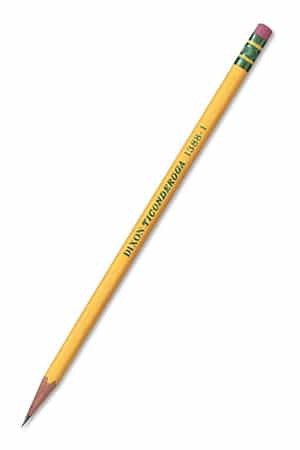 Pencil. The Ticonderoga brand are the most reliable, make nice dark lines when you need them, and are the easiest to erase. Buying the pre-sharpened ones will save busy teachers a lot of time.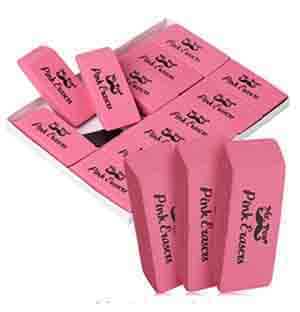 Eraser. Large ones you can hold in your hand do a much better job than just the pencil tip erasers, especially when erasing leftover pencil lines after tracing.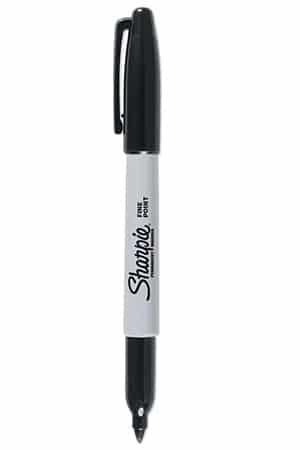 Black Sharpie Marker. These fine point permanent marker pens make nice black outlines, have a good tip for coloring, and never bleed when they get wet. Use them with good ventilation and add extra paper underneath to protect your tables.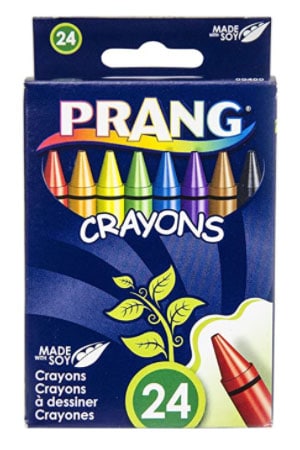 Prang Crayons. These are a bit softer than other crayons so they sometimes look like oil pastels. They also have a some nice brown shades that Crayola does not have unless you buy their larger boxes.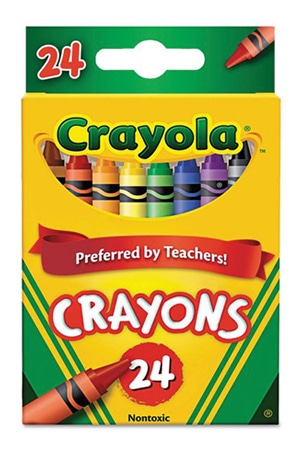 Crayola Crayons. The reliable brand that always works well. The 24 pack has some of my favorite golden orange and yellow colors that seem a bit richer and warmer than the ones Prang has.
Step by Step Directions for How to Draw a Tulip
Time needed: 1 hour.
How to Draw a Tulip
Draw a wiggly U shape that is tilted a bit.

Add a V shape to make the petals.

Draw the top of the middle petal.

Add more petals and a curved stem.

Start the smaller flower on the left side.

Add more flower petals on the sides.

Draw the large leaves and a bumpy mound.

Add smaller leaves and a ground line.

Trace with a marker and color.
More Fun Flower Drawing Projects